Use SAP Product Configuration to Tap Into 4 Custom Patio Market Trends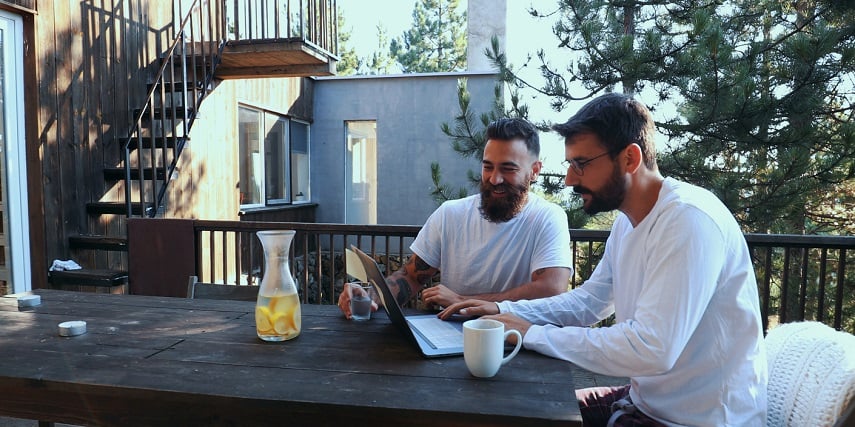 There's never been a better time to sell custom patios and balconies online — for many reasons. To really capitalize on current market trends, you can get a lot of value from using SAP product configuration on your website.
Custom patios and balconies can be a major upgrade for any home. They bring to mind the thought of family get-togethers or picnics.
While some families look to add any old patio or balcony, many want to customize theirs as a way to truly tailor it to their perfect home environment. For those customers, they'll want to work with a manufacturer who can help them accomplish their precise vision for their outdoor living space.
That's where SAP product configuration comes in to help your online business.
Whether your customers are homeowners or businesses looking to add a custom patio or balcony, SAP product configuration can help your customers create one-of-a-kind pieces they'll cherish for years.
Let's take a closer look at four market trends from the custom patio and balcony market and how SAP product configuration can factor into your alignment with those trends.
1. Patios Are Gaining Popularity
Over the past several years, we've seen people embrace home life and eschew going out quite as much as they did before.
Even the patio furniture industry reflects this. The outdoor furniture market share was estimated to be over $17 billion by one study.
More complex and multifaceted patios are a big part of that inward revolution. It's one of the most popular places for people to gather — and the numbers show it's becoming a staple in the modern home.
According to one study, the percentage of new homes built with a patio recently topped 60% for the first time.
One reason for this is that home and work life has blended as more people have seen their jobs become primarily remote. Having a unique and personalized patio or balcony gives professionals another dynamic work location in their house.
In terms of SAP product configuration and how it can help support your business knowing all this, it's simple: it gives your customers a way to build their custom patio or balcony without having to work with expensive or difficult contractors.
Of course, it's not just that patios and balconies are becoming more popular. They're also becoming necessary for many people.
Click here to learn more about our SAP product configuration solutions.
2. Outdoor Gatherings Are Also Gaining in Popularity — And Necessity
As society responds to the pandemic, it's never certain when indoor gatherings may be frowned upon. Because of this, it's been of utmost importance — especially over the last couple of years — for families to be able to arrange outdoor gatherings.
There's no better accessory for this than a custom patio or balcony. Allowing family members and friends to congregate outside lets these people gather while still being socially conscious.
Both custom spaces and custom patio or balcony furniture help facilitate that.
We'll see outdoor gatherings continue to be popular, whether you're talking about a large reunion barbeque or just an informal family dinner in the backyard. For custom patio and balcony sellers, they'll need to be prepared for this reality.
So how can SAP product configuration support this?
It allows families who have increased their number of outdoor gatherings to develop the patio or balcony of their dreams. No matter the family's size or tastes, a product configurator add-on can customize exactly what they want.
They can add or delete features they want to include, generating images of the setup they want before they checkout.
SAP configuration also helps manufacturers. Because customers can create and confirm exactly what they want, builders have clear specifications and minimal risk of miscommunication.
3. As Goes the Homeowners Market, So Goes the Market for Custom Outdoor Setups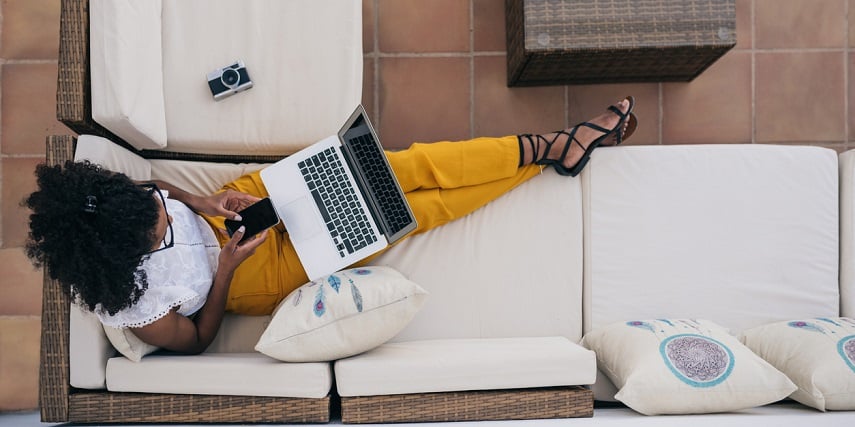 It's currently a great market for anyone selling a home. Many people are looking to purchase a house to settle down in.
When people buy a house, they want to make it uniquely theirs. One of the ways they can put their mark on it is to build a custom-made patio or balcony — which they can make their own through customization.
When a home already has a patio, new owners can renovate, refinish or rebuild. If they love the current patio, they can also accessorize.
Customizing patio or balcony furniture is one fool-proof method new homeowners have to make a house into a home. The housing market shows no signs of slowing down, which means people will continue to spend on important accessories that help them create memories in their new homes.
Through SAP product configuration, new homeowners can create complex products, much like an intricate piece of patio furniture. They could also potentially add any of the following features to their piece:
Different colors

Custom designs

Useful add-ons
These product dimensions will make up your product master, which will inform your master data. Customers can manipulate these features to create realistic product models as they configure the features they want to be included in the furniture, making their perfect home even more perfect with these timeless additions.
4. More Than Ever, Consumers Want a Personalized Buying Experience
Whether they're looking for custom patio and balcony options or new furniture, people want a product that's one-of-a-kind and that they feel like they had a hand in making. One of the best ways for them to do that is by creating configurable products.
When it comes to designing custom patios or balconies, there are so many ways your customers can make them unique. With SAP product configuration, they can customize any number of products to help them do that.
How does SAP product configuration functionality work? Users can manipulate characteristic values through SAP integration to create the product they want via SAP variant configuration.
Through replication, they can create as many or as few of the products as they wish. Then the configuration engine immediately gives them a 3D model to see their creation.
Ultimately, custom patios and balconies are what homeowners and building owners are looking for when they want to create a unique and exciting aesthetic outside their home or business. SAP product configuration is a valuable tool that will help them accomplish this goal.
Mastering SAP product configuration on the back end means understanding the finer points of it, which isn't always simple. It means understanding sales configuration, what actions to take through an SAP CRM and how to set up and utilize your knowledge base.
If your custom patio or balcony manufacturing company wants to implement this capability into your online store, look no further than Threekit. Our software proves we're pros when it comes to helping companies implement SAP product configuration.
To find out more about how Threekit can help, contact us today.