Top 5 Brands Using Visual Configuration for Holiday Shopping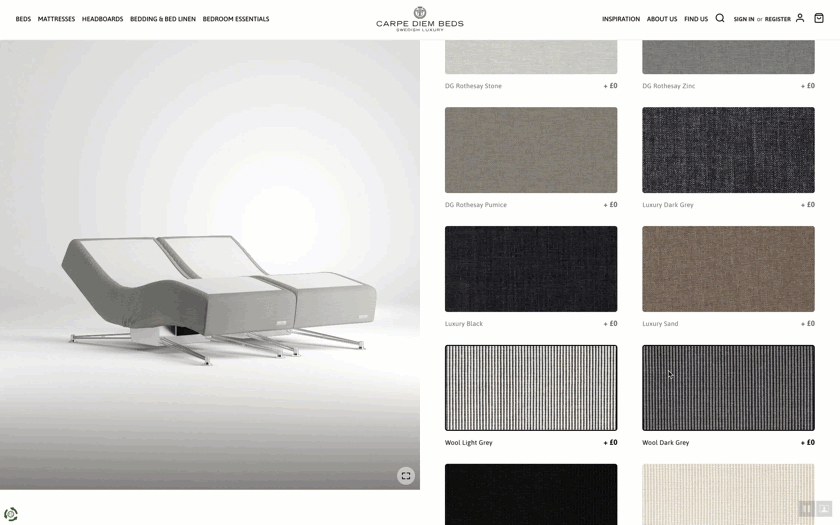 The holiday season is upon us, and millions of holiday shoppers are ready to spend a lot of money on decor, food, hosting, gifts and more! But how can you ensure your products are at the top of their lists? Start with visual configuration for holiday shopping to shorten sales cycles!
Not only do studies show that 85% or more already include online shopping in their holiday plans, but 29% also say they plan to spend more this year than they did last year.
By enhancing the customer experience with interactive tools and experiences, your products will stand out as one-of-a-kind and unique as they're deciding on the best products for their holiday gift lists. To inspire your configurations, check out these top five brands using visual configuration for holiday shopping.
1. Converse: 'Customize your gifts early'
Converse is encouraging shoppers to get a head start on gifts with its 'Customize Your Gifts Early' website features. Since its founding in 1908, Converse has had a stronghold in the shoe industry thanks to its innovative drive and quick adaptation to trends and technology.
More recently, this drive and adaptation can be seen in the company's use of visual configuration on its site. In line with its mission statement — "empowering today's daring spirit of youth by celebrating freedom of expression through individuals and their movement(s)" — its shoe products can be customized in dozens of ways. Users can express themselves creatively.
A good example is the sparkling Custom Chuck Taylors in one of the featured holiday Converse shoe catalogs.
Shoppers can choose a sparkling 'Custom Inspiration' as their base; then, their custom options come to life right in front of them. Visitors can tap 'Edit Design' and adjust the outside body, inside body, tongue, heel stripe, lining, lace, rubber and more.
2. Bassett Furniture: 'Home for the Holidays'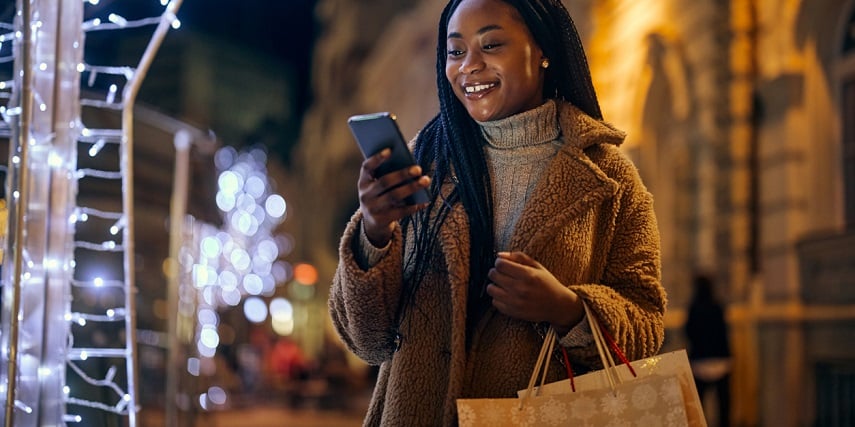 Basset, a furniture company founded in 1902 and now serving most states, showcased its visual configurations in campaign products centered around being 'Home for the Holidays.' The concept is that by freshening up their home's furniture before the holidays, shoppers will have the advantage of hosting in a holiday environment that is entirely their own.
Bassett promotes in-stock upholstery for shoppers that need furniture sooner rather than later. But it also wanted to cater to shoppers interested in custom options. As a result, the visual configurations are full of enhancing visual features that pull the entire piece together right in front of visitors' eyes.
For example, consider Bassett's sectionals. Although not as advanced as other 3D immersive visual experiences, the online tool allows users to:
Filter by type and performance

Apply more than 300 fabrics

Build their configuration piece by piece on the website before purchasing
3. Burberry: Luxury gift guides
Embracing its elegant and luxurious nature, Burberry is providing holiday shoppers with the most lavish gifting experience for the holiday season. With the hope of making 'gifting effortless and unforgettable this season,' Burberry is featuring gift guides for multiple categories: women, men and children.
Using visual configuration for holiday shopping, Burberry is also helping shoppers customize these luxurious gifts for friends and family.
This experience starts with the ability to zoom in and out without sacrificing picture quality, showing every stitch of detail. But it also goes much further than the basics.
On some of its visually configured wallet items, Burberry is also allowing users to see multiple color schemes and design options; shoppers can also explore personalization features such as initials and text color. Each letter and color you choose is printed as you type, offering an exclusive preview before purchase.
4. Fame and Partners: Holiday 2022 collections
Fame and Partners is also getting in on the holiday action. Shoppers in need of high-quality, trendy and customizable dress clothing this season don't have to limit their options. They can pick and choose their designs, colors, fabric swatches and more with visual configuration tools.
Poor product visualization can frustrate shoppers and hinder the shopping experience. So Fame and Partners has embraced the complete fashion experience online.
The company enhanced the experience with front and back views of popular styles. There are even more features when you click on select designs.
Although you do not get to see the customizations on the model in the visual configurator, you do see sketches of your changes. Customizable changes include:
Fabric

Color

Dress length (mini, mid-thigh, a casual maxi, midi, ankle and others)
5. Mark & Graham: 'Make it a holiday to remember'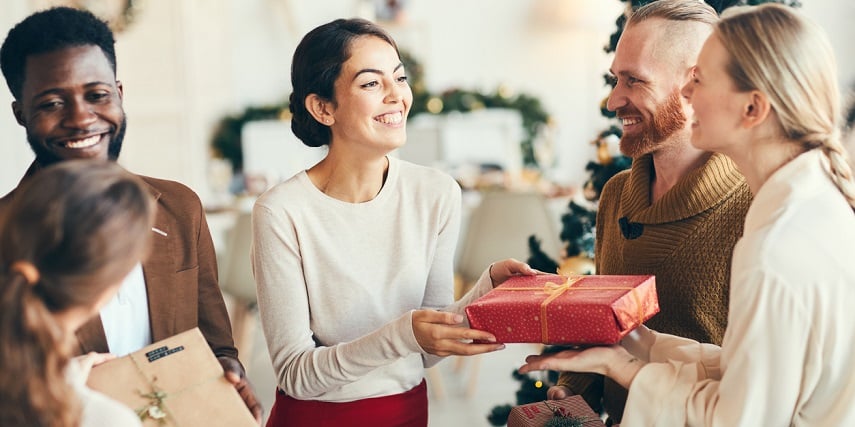 In light of the upcoming festivities, Mark & Graham has pulled out all the stops to encourage holiday shoppers to take advantage of customizable holiday decor, gifts, hosting essentials and more.
The company even went a step further by organizing and categorizing its lines into separate holiday collections. Customers can find curated collections for Thanksgiving, Christmas, Hanukkah and New Year's Eve.
Through visual configuration for holiday shopping, shoppers can modify most selections with pre-selected customizable options and monogramming or personalization.
One example is the customizable cutting board. Users can select between style options (monogram or personalized), cutting board wood style and more than a dozen handle options.
Each visual configuration enhances the customer experience by giving holiday shoppers a high-quality and exclusive look at the product before purchasing. This way, every detail perfectly fits the holiday experience they hope to give their friends and family as the season brings everyone together.
Give your holiday shoppers the visually enhanced and interactive experience they want this season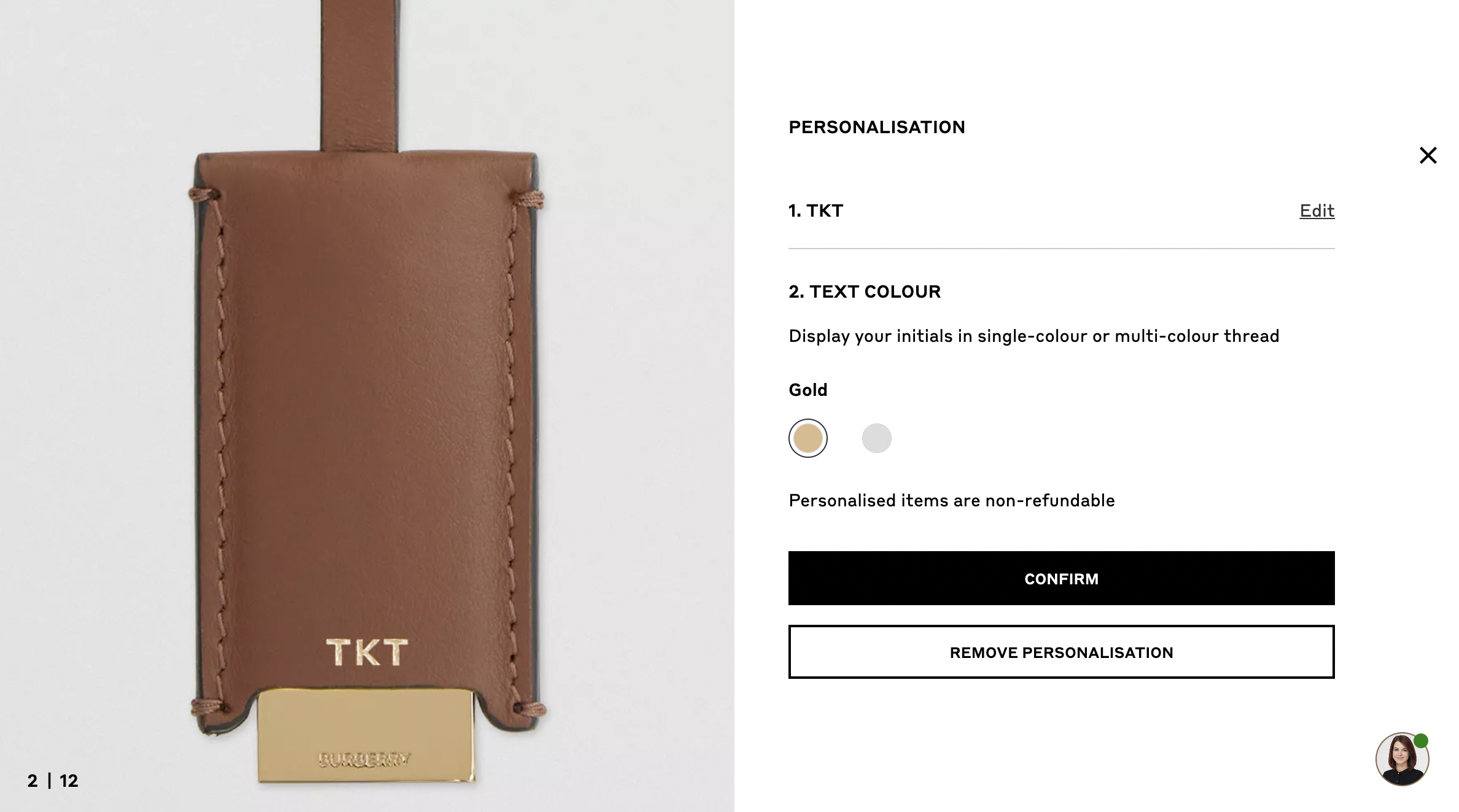 Each brand has uniquely leveraged visual configuration for their holiday shoppers this year, drawing them in with new ways to entertain guests and level up their gift guides. In fact, dozens more are already implementing this advanced technology in their online experiences to differentiate their brands from the rest.
No matter what you're selling this season, visual configuration can bring it to life for your customers.
Are you also ready to drive sales with better visuals? Get in touch with Threekit to learn more about visual configuration for holiday shopping!