Top 5 Brands Using Product Configuration for Fitness Equipment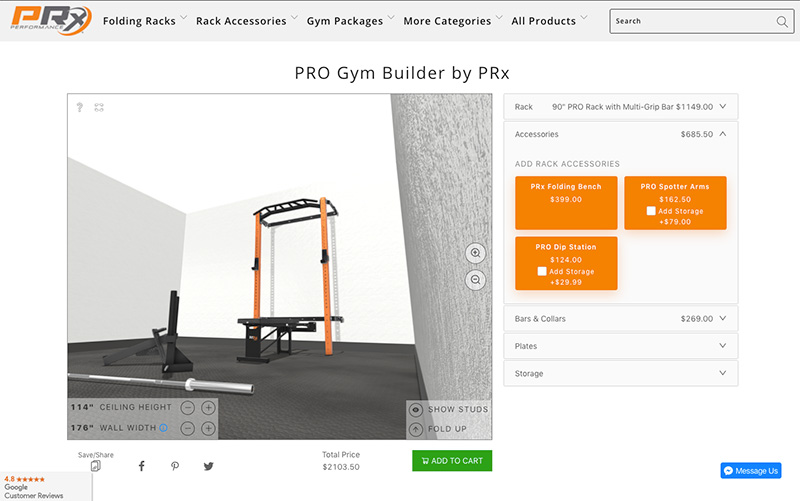 Product configuration for fitness equipment is a big trend as people continue to focus on their personal fitness journeys with everything from weights to calisthenics equipment. The global fitness equipment market itself is steadily growing, with research predicting an increase from $11.6 billion in 2020 to $14.8 billion by 2028.
However, the problem with a thriving industry is a surge in competition. To compete against the many newcomers and industry leaders, your products must be online and leveraging the latest technologies, including product configuration.
Every fitness enthusiast is different, and your equipment needs to speak to that. Using a product configuration tool, your customers can customize components to make your base product unique to their needs and preferences.
In return, your fitness equipment brand will stand out from competitors who are selling products to everyone without any customization.
For inspiration on the best ways to leverage product configuration, here are the top five brands using product configuration for fitness equipment.
1. Rogue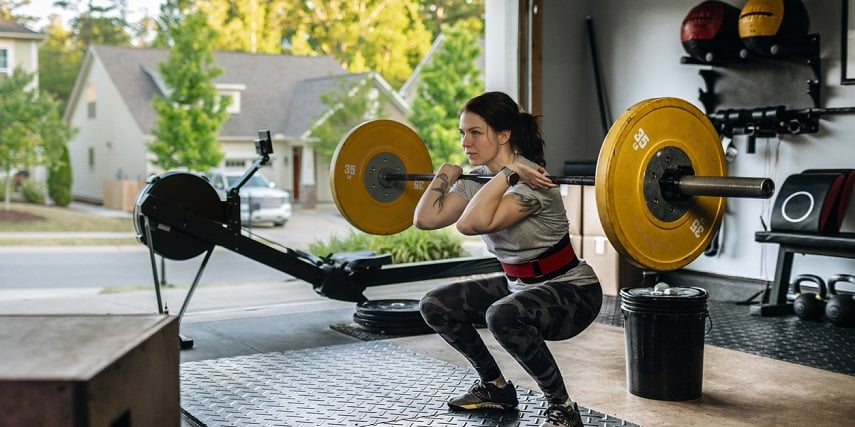 Rogue is leading the industry with its product configuration for fitness equipment tools. Giving fitness shoppers the rare opportunity to configure their gym equipment to their specific tastes, Rogue has gone above and beyond in the customer experience with its Custom Build-A-Bar.
In the product configuration of the Build-A-Bar — which can be used on one of three bars: The Ohio Bar, The Bella Bar or the Ohio Power Bar — users can customize the color finish of the shaft, sleeve and bushing. As an added benefit, text AND images can be applied to the left and right sides of the bar.
Although the configuration is already top-tier with all its online customization capabilities, Rogue went the extra mile to allow its users to preview their creations in real time. The company's product pages will update the product image to match each modification.
2. Wellness Incentives Plus
Wellness Incentives Plus is not necessarily a fitness equipment company. However, they do customize exercise equipment to help companies in the fitness industry promote their brands.
They're so noteworthy because they have set the bar high with customizable product configuration — particularly the ability to 'virtually sample' multiple components of your fitness product.
One example of this is with their massage balls.
With customizing massage balls, you click on 'Create Virtual Sample' and get the option to customize using four actions:
Add a logo

Put in any text you want included

Add shape

At the bottom, the tool also allows shoppers to choose between five colors.
All modifications are updated in real time, with the option to save, email and print before purchasing.
3. Life Fitness
Life Fitness is another company successfully leveraging product configuration for fitness equipment. Although users can configure several different products in their collections, their Customizable Multi-Adjustable Bench is the most noteworthy example.
Fitness shoppers can 'Make it Your Own With' different color schemes on the bench's frame and the upholstery. To make the customization, users must first select 'Explore All Colors,' where they are then directed to a configuration tool that allows them to make modifications.
For Life Fitness's bench products, this includes 13 color schemes to choose from for the frame; they also offer 20 upholstery color options.
The user may select a combination of each to see which color schemes best fit their tastes. The image updates in real time so the user can play with colors and get a complete view of the finished product before purchasing.
4. Precor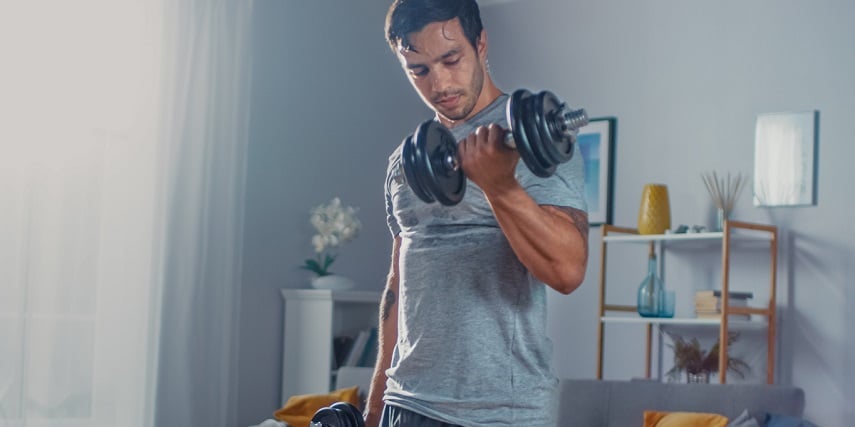 Precor offers a wide selection of products for cardio and strength fitness equipment. To display its modification options on select products, Precor uses a configuration tool to give users an exclusive sneak peek into what their product would look like before making the purchase.
Although Precor's product configuration (namely, their stair climber frame color customizations) isn't quite as advanced as previously named brands, their product images are stronger. They offer 360° product views, not just the more common and standard front-view representations.
When fitness shoppers click on the Gallery icon in the product listing, they get a series of photos displaying a 360° view of the stair climber in the Storm Grey frame color and a full 360° view of the Black Pearl console.
This is a good example of enhancing the experience with 360° views of custom options. However, it would perform much better if done with a 3D configurator that generated photo-realistic visuals, allowing users to zoom in and rotate on custom creations.
5. Matrix
Matrix has been selling a wide variety of fitness equipment products for decades. Recently, they also started incorporating product configuration tools into their product experiences.
Leveraging the tool at a beginner level, Matrix enhances the online shopping experience with its treadmill display options. This allows users to modify the image by picking one of four displays: XUR, XIR, XER or XR.
When an online shopper chooses a display option, the product image immediately updates to the treadmill with the selected display. This example shows how much better the user experience can be with even the most minor updates.
Enhance your product configuration for fitness equipment with Threekit's help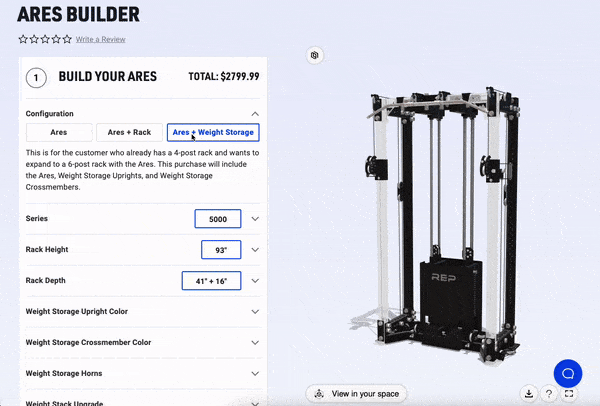 Are you ready to use product configuration for fitness equipment and improve your customer's online experience? There's no better time than now to stand out from the competition.
When your brand uses Threekit's highly advanced product configuration platform for your fitness equipment products, you combine all the best elements of these five brand tools into each and every one of your customizable items.
With custom configuration capabilities, your customers don't just get a taste of what the product can do. They get the full experience.
Reach out to Threekit to start building a unique and memorable product experience for your fitness customers.