Top 6 Brands Using Visual Configuration for Furniture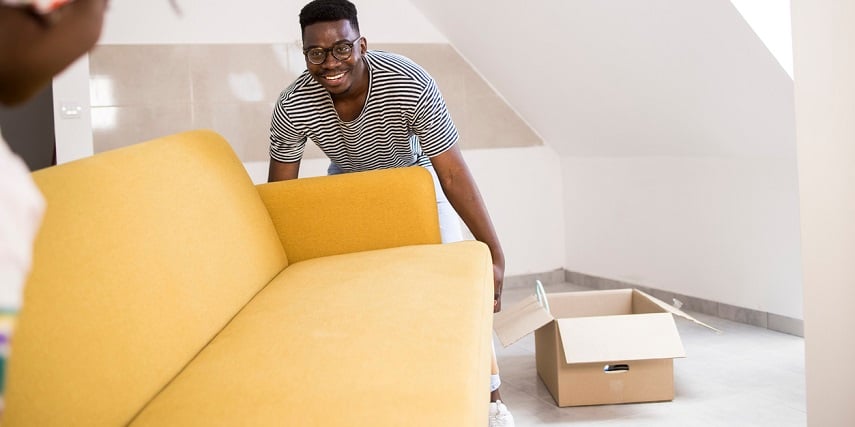 With so many options in the furniture market, it can be challenging for buyers to find what they're looking for. But there are ways to help your customers make an informed purchase. One of these is through visual configuration for furniture.
Visual configuration is a relatively new concept that allows customers to see how products will look in their homes based on the buyer's space and existing furniture.
A component of augmented reality, visual configuration is just what online retailers need to improve their customer's journey down the funnel.
Take a look at six brands that are using visual configuration for furniture to help their customers make informed decisions. Also, learn about why this is such an effective sales tool and how it can benefit your own business.
1. Room & Board
Room & Board is a furniture retailer based in Minneapolis, Minnesota. The brand has been around since 1980. Today, it uses visual configuration to help customers see how their purchases will look in their homes.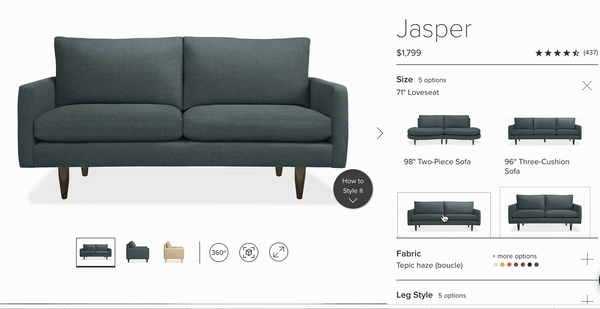 The company's website features video content that guides buyers through the different styles of furniture it offers and images of some of the pieces themselves. The company also provides a virtual room configurator, allowing buyers to select from various options and see how their selections will look in their homes.
In addition to the visual configuration, buyers can also benefit from the company's free design advice on how to decorate each space which is conducted virtually.
2. Modani Furniture
Modani is a furniture company that has been in business since 2007. Founded by design enthusiasts, the company has always focused on enhancing customer experience and satisfaction. To further this goal, the company has a visual configurator on its site.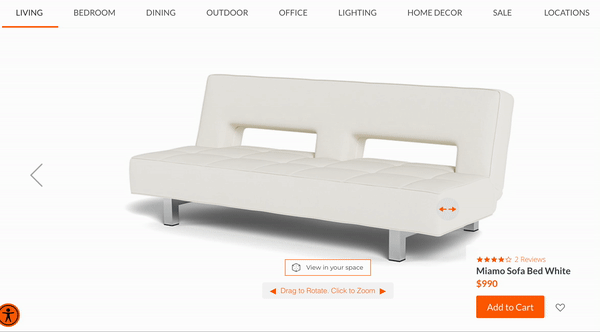 The website allows customers to configure their furniture online, allowing them to see exactly what the product will look like before purchasing it. Modani also has a wide selection of products available at great prices, including sectionals, recliners, sofas and more!
Additionally, the company offers fast, discounted shipping on all products.
3. American Woodcrafters
American Woodcrafters is a furniture manufacturer that offers a visual configuration tool. The tool helps buyers see how products will look in their homes based on the buyer's existing furniture.
Using the tool is an excellent way for buyers to visualize what their next furniture purchase will look like before they order it. Buyers can also use the tool to get ideas for other products or finishes they might want in their homes.
4. Danish Design Co.
Danish Design Co. is a leading modern furniture manufacturer with a wide range of products. The visual configuration tool allows buyers to closely inspect and choose the style, color and finish best suits their needs.
The company has been selling innovative pieces since 2006. It is known for a commitment to sustainability while creating beautiful products at affordable prices. Also, it offers those high-quality materials at very reasonable prices!
The company is based in Singapore. It has an extensive network of suppliers so that it can offer its customers a wide range of products at affordable prices. It has a wide variety of furniture available, from tables, chairs and storage solutions to lighting and more.
5. Wayfair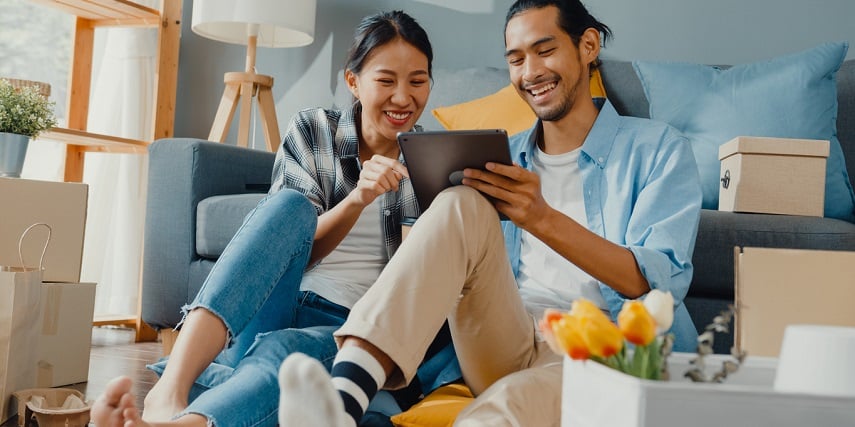 Wayfair is an online retailer that offers various furniture products to accommodate any style and budget. It has a visual configuration tool that lets customers see how their furniture will look in their space before purchasing it.
The visual configuration for furniture also allows for customization options such as color schemes and size options so buyers can get what works best for their needs. The visual configuration tool is great for customers who are unsure if they want a particular piece of furniture.
6. Mobitec
Mobitec is a Belgian brand specializing in furniture sales designed by and for buyers. Using the intuitive tool on the brand's website, buyers can customize their designs and have them crafted and delivered.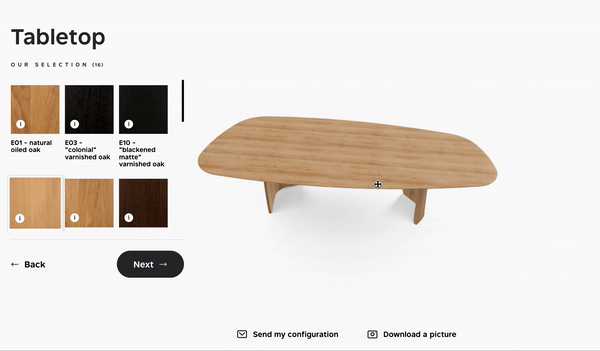 The tool is pretty simple to use; buyers can select various furniture products and customize them to their liking. They can choose from different finishes, stain colors, leg styles and more.
Once users have finished customizing their products, the configurator will show exactly how they will look in their homes. The tool also allows buyers to save multiple configurations so that they can come back later and compare them side by side.
How to start using visual configuration for furniture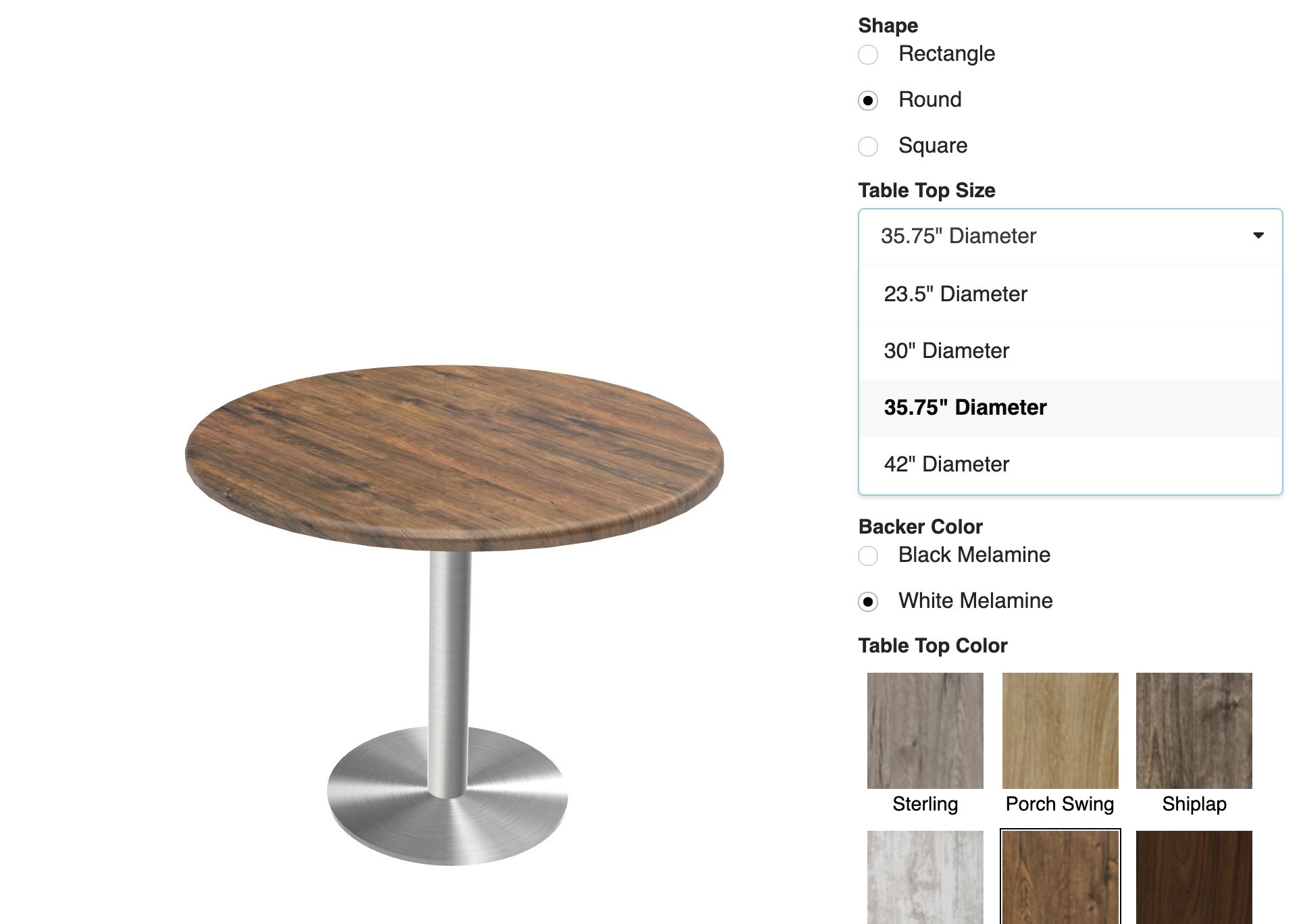 The use of visual configuration is growing in popularity, and you'll likely see more companies using this method in the future. When it comes to furniture, there's nothing quite as visually pleasing for a consumer as a well-designed arrangement that fits their space.
That's why some of the top brands in the industry use visual configuration to create stunning pieces that are perfect for any room. From contemporary collections to timeless classics, most brands have something for everyone,—but only a few can effectively enhance their customer's experience and profit from it.
Visual configuration is a great way to help your customers make better decisions about what they want to purchase. It can also be used as an effective marketing tool for online retailers.
If you're looking for a new way to increase sales and provide your customers with a better experience, consider adding visual configuration to your business strategy.
Ready to enhance your customers' experience? Get in touch to get started!