Recent Trends in 3D Car Customization Online: 20 Most Popular Products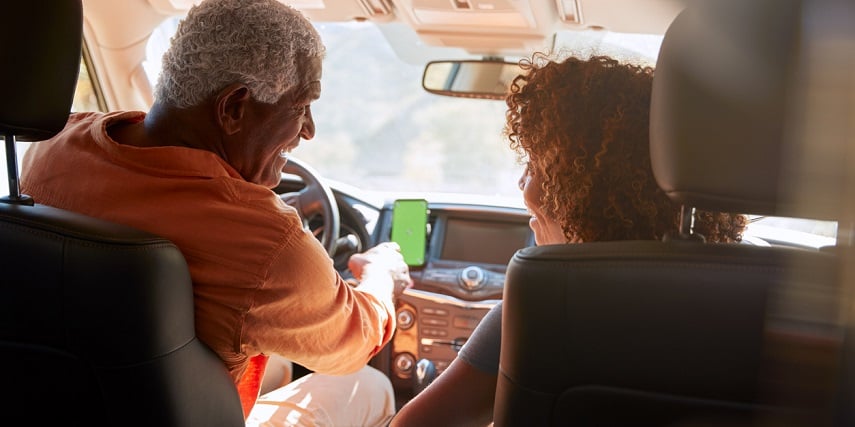 As consumers have made their preference for product customization clear, online customization has become much more common. People can be wary of buying expensive products online. However, the ability to tailor a car to their needs—by adding a few additions and personal touches or creating entirely custom designs—makes online 3D car customization a huge draw for buyers.
For many car dealers and other businesses in the automotive industry, it's paying off big time. Let's look over some benefits.
Benefits of Offering 3D Car Customization Online
Visuals are incredibly important to eCommerce customers and, therefore, to 3D car customization online. Online car buyers love the ability to see exactly what the real car will look like using advanced imaging techniques like interactive 3D and 360° product visualizations.
Using a 3D configuration platform with technology like 3D car configurators and augmented reality (AR) capabilities (which have huge benefits for both consumers and retailers) have led to an increase in their in-store, online, and in-app purchases.
The Data to Back It Up:
20 Most Popular Add-Ons and Accessories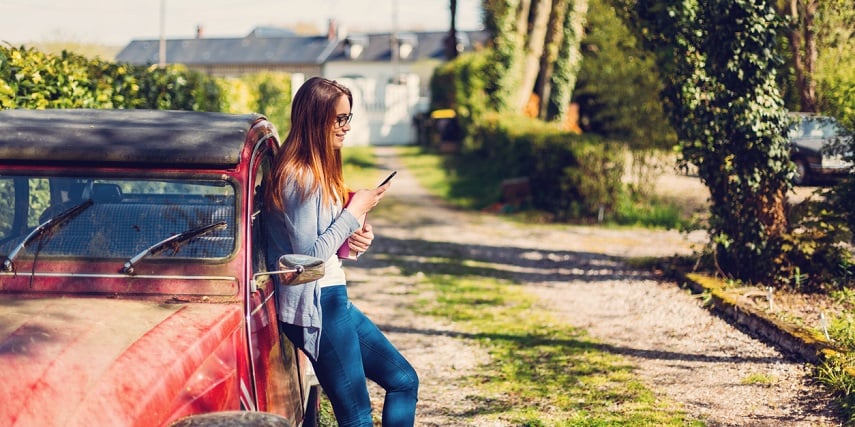 Those sales increases have given us plenty of data on trending custom car add-ons and accessories. Considering regional differences like weather, terrain, and hobby accessories (e.g., snowboard racks in Colorado versus boat hitches in Miami) and compatibility with car brands and car models, this becomes pretty complicated.
So, we've listed them by category, but they're not universally accurate. Remember, everyone's dream car is different. Audi drivers likely have different needs than Minivan and off-road Jeep drivers.
Hopefully, though, this list will provide general ideas for which add-ons and accessories to offer with your 3D car customization online.
5 Most Popular Dealer Add-Ons and Accessories
In general, some accessories and add-on features are useful to almost every buyer using 3D car customization online, regardless of whether they're buying new cars, certified pre-owned vehicles, or used cars.
These can be useful, no matter the car type or price range, from high-end luxury sports cars (including Tesla Roadsters and Lamborghini Gallardos) to mid-range sedans to the most affordable models on the market.
Fabric and Paint Protection: No matter the car, protection is the key to longevity.

Window Tinting: Many prefer the look or privacy while others do it to protect the interior from heat.

Nitrogen-Filled Tires: These have many benefits, including better pressure and fuel efficiency.

Floor Mats: Dealers often have

floor mats

that are the exact right size and shape, and these can be customized, as well.

Seat Covers: People love getting custom seat covers when using

3D car customization online

.
Click here to learn more about product customization done right. Discover our integrations for eCommerce platforms like WooCommerce (the eCommerce plugin for WordPress), BigCommerce, Magento, Salesforce, and Shopify.
5 Most Popular Anti-Theft Add-Ons and Accessories
Many people worry about their car getting stolen, whether they live or work in a high-theft area or not. Having the right add-ons and accessories to protect their car from burglars can help them sleep better at night. Consider using 3D product customizers to sell:
Car Alarms: Many people want to know they'll hear it if someone tries to open their car.

LoJack's: Knowing you can locate your car in case of theft provides peace of mind.

VIN Etching: This is a great feature for people worried about theft. This acts as a backup if the thief removes the LoJack.

Extended Warranty: People who don't buy new cars typically like to keep their current cars for as long as possible, and extended warranties can help.

Gap Insurance: People who finance or lease might want this extra protection.
5 Most Popular Safety & Maintenance Add-Ons and Accessories
Safety is the most important thing for many people, especially families. You can't be too safe on the road, so many buy extra things like insurance. According to Baron BMW, these are some of the most popular safety-related objects.
Blind-Spot Monitor or Mirrors: Many newer cars come with optional blind-spot monitoring systems. When they don't, blind-spot mirrors can help.

Tool Set: Tools are often necessary to fix a flat tire or other issues on the road, and people like to be prepared.

Portable Power Bank: This can charge shoppers' phones and other electronics and even jumpstart their car.

Hydraulic Jack: If they get a flat, these jacks are easier to use and store.

Dashboard Camera: Accidents happen. These come in handy to prove fault.
5 Most Popular Electronics Add-Ons and Accessories
Electronics are always wildly popular, and they change fast. But here are some current favorites:
Onboard Computers: This often encompasses the GPS, entertainment system, apps, security system, and other electronics.

Backseat Entertainment Systems: Many parents want a DVD player and monitor in the back for the kids.

Digital Auto Assistant: The electronic assistant craze extends to the driveway and beyond.

Portable Vacuum: You never know when shoppers will need to tidy up, especially parents.

Bluetooth Audio: Many prefer playlists to radio, and this gives them the option.
The Options Are Endless
We listed 20 different add-ons and accessories and barely covered a fraction of the most popular ones. We didn't get into the actual customization options for the car's body, like body kits, fenders, fitments, and spoilers, but if we covered everything, this article would never end. 3D car customization online is taking off in a big way, and you can be right there to capitalize on it, no matter which of these products you sell!
Get in touch to learn more about how Threekit's product customization platform can help your business.