Product Visualization: Interactive 3D vs Virtual Product Photography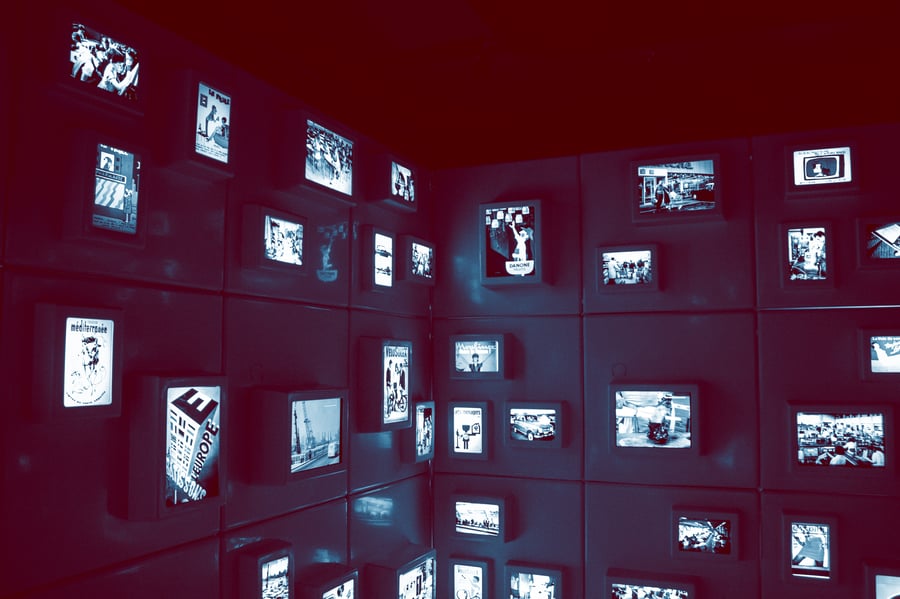 Ecommerce marketers are likely familiar with the power of product imagery: increasing the number, quality, or size of your imagery can increase your sales. But these days, marketers have many choices when it comes to how to present their products to shoppers. If you're just getting off the ground, you have to consider how you'll tackle the issue today, with a keen eye on the future. This handy guide can help you organize your thoughts around that.
Here, we'll take a look at two highly effective visual configuration options: interactive 3D and virtual product photography. We'll identify the strengths and shortcomings of both and offer tips on when each tends to work best.
Virtual Product Photography
Virtual product photography (often referred to as 3D product photography) lets brands create photo-realistic 2D images of their entire catalog without a single studio session. It works by using information from CAD files (and other file types) to generate hyper-realistic two-dimensional images.
Virtual product photography offers many benefits for eCommerce retailers:
Consistently perfect images: In retail, image quality matters. A lot. Virtual product photography ensures every line is crisp and lets you tweak lighting and backgrounds to edit images in real time – without ever setting foot in a studio.
Scalability: If you have thousands of SKUs in your catalog, you may not be able to have every single item photographed, but you can generate virtual photographs of everything. Further, generating high quantities of images is possible in a matter of hours.
Cost effectiveness: Virtual product photography costs about 1/1,000 what professional photography costs, meaning the ROI potential is huge.
Page speed: Virtual product photography creates pre-rendered images, which helps keep page load time low. This is crucial in eCommerce, especially for mobile customers: 53 percent of mobile users will leave a site that takes longer than three seconds to load and 44 percent will leave a site whose images won't load.
Supply chain efficiency: Because virtual product photography relies on digital files rather than actual physical items, it's possible to produce images before a product is manufactured. This can reduce risk for retailers, letting them order new or experimental products from manufacturers only once there's an established customer demand.
These are compelling reasons to adopt virtual product photography, but it's important to remember that it isn't the best solution for all scenarios. Virtual photography tends to work best for products that are already familiar to shoppers – clothing, furniture, flatware, window dressings, etc.
Further, virtual product photography allows for only limited configurability – showing a product in multiple colors or patterns, for example (as with clothing or furniture). Because the images are pre-rendered, it's only possible to offer a fixed number of possible variations.
These limitations, of course, hint at the benefits offered by interactive 3D.
Interactive 3D
Interactive 3D uses WebGL technology to render 3D images of products that shoppers can interact with – spin, turn, zoom in on, etc (scroll down our homepage to see an interactive 3D watch).
These capabilities are impactful in eCommerce: research shows that the ability to interact with product imagery boosts customer trust. Importantly, the ability to manipulate images is three times more effective at building trust than the ability to change an item's color.
The main benefits of interactive 3D include the following:
Accuracy: Deemed the most important content element by in a 2018 Adobe survey, accuracy is something interactive 3D can consistently offer site visitors. This tends to be most important for those selling complex technical parts (like automotive retailers), where shoppers may want to view an item from every angle to ensure they're buying the right thing.
Information: Information was the second-most important content element cited by those in Adobe's survey, and it's something interactive 3D can offer. B2B buyers, for example, may prefer to view a 3D rendering of the items in their order rather than double-check a long list of SKUs. Looking at 3D images is a much faster and simpler way to confirm that they're indeed ordering what they need – while two SKUs may be easy to mix up, 3D representations of two different products are not.
Infinite configuration capability: While virtual product photography allows limited configurability, interactive 3D lets shoppers configure infinitely. This makes it a great visual configuration option for personalizable items and things like modular furniture. Because of the infinite possible variations, it's not possible to pre-render images of every potential outcome; interactive 3D lets shoppers see their unique configurations in real time.
The drawbacks of interactive 3D are tied to its benefits. Because of its real-time configuration capabilities, it's heavier than virtual product photography and can lead to longer page load times. Images can't be pre-rendered because, in many cases, users are defining them on the spot.
Usually, interactive 3D offers less fidelity than virtual product photography, so the images users see may not be as crisp. Further, interactive 3D renderings lack the context that virtual photography offers (lighting, background, etc.).
Because of this, interactive 3D tends to work best for the following:
B2B, where conveying information is more important than wooing shoppers with beautiful images.
Products that are infinitely configurable or allow for personalization.
Unfamiliar and highly technical products, where illustrating details and functionality is more important than illustrating context.

(Read more: 3D Product Visualization and AR for Manufacturing)


Choosing the Right Visual Configuration
For most retailers, there is no one-size-fits-all visual configuration solution for an entire product catalog. The Threekit platform is built to accommodate this diversity of needs: our software enables you to use virtual product photography with Virtual Photographer™ and interactive 3D with our 3D Product Configurator. We also offer AR solutions, which pair nicely with virtual photography.
Interested in seeing Threekit in action? Set up a demo today.