7 Product Customizers That Raise the Bar
Product customizers—software that enables customers to customize products to fit their own needs and preferences—are seeing a huge uptake by manufacturers and retailers. The Configurator Database, a project dedicated to tracking the use of customization software, currently lists 1359 configurators used by 420 brands in 17 industries.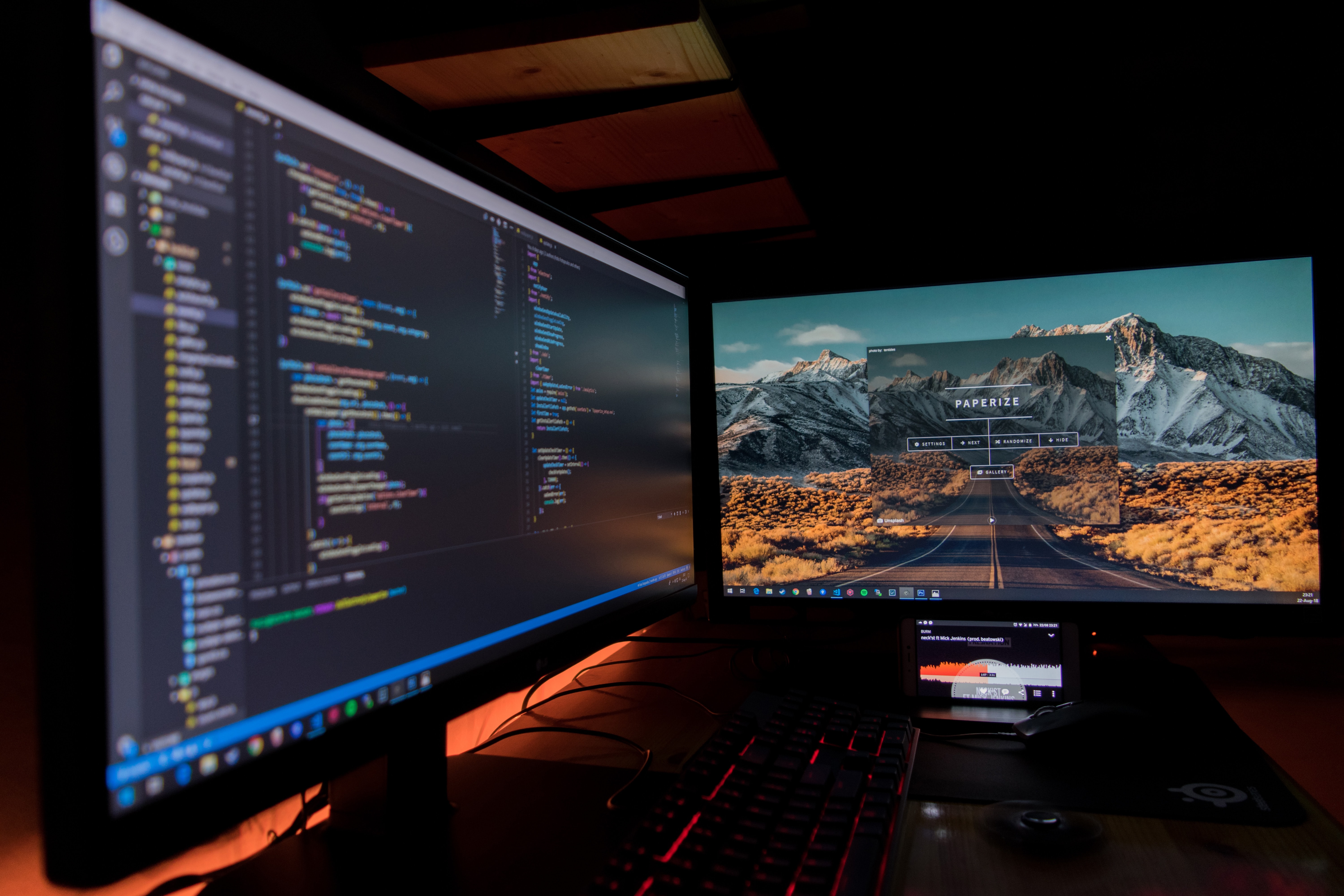 Product customization software is used across the B2B and B2C spectrum and is being rolled out by established, household names, as well as by startups. In this article we're going to look at a range of manufacturers and retailers using product customizers.
Nike By You
Iconic brands understand consumer desire for customizable products. Fashion giant Nike, went so far as to create an entire product line centered around product customization—Nike By You.
It's an interesting move for such a recognizable brand: customers used to be satisfied by wearing a fashion product that proudly displayed the company's logo; now the desire is to customize a product and proudly display our own preferences. It's more about co-creating rather than old-fashioned consumption.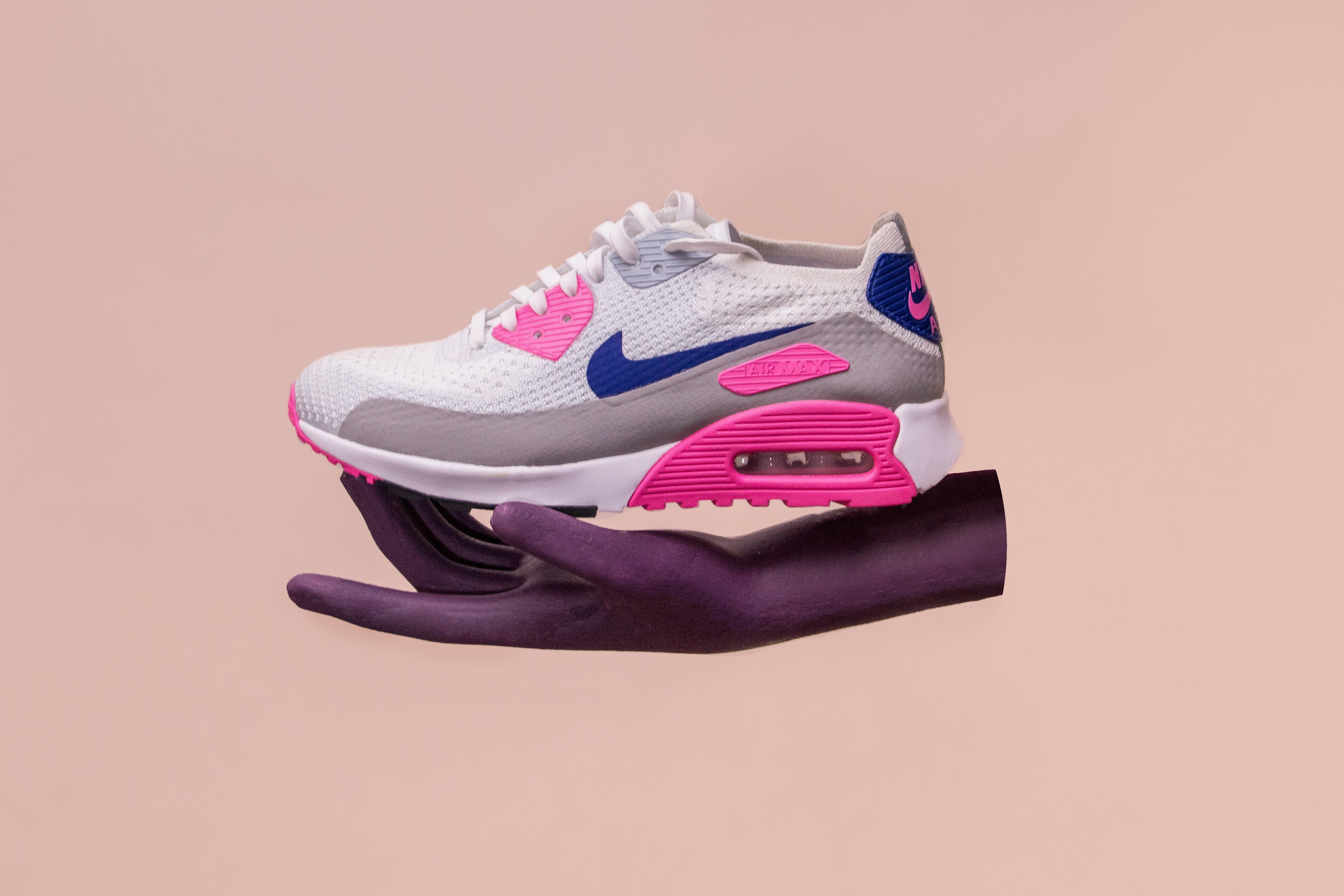 Using Nike By You to create your own sneakers is a simple 2-step process, as Nike says:
"1. We provide the canvas and tools. 2. You create something that's uniquely your own."
Depending on the sneaker type, customers can create a variety of the shoe's components, including the base, mudguard, swoosh, lining, laces, eyelets, airbag, text, and logo.
The product customizer itself isn't as advanced as some we tested for this post. For example, the product image is static, rather than 3D, so you can't rotate the sneaker in real time, but the image auto-updates as you make changes and a collection of images at the end of the process lets you view your sneakers from all angles.
Tesla
Like Nike By You, Tesla's product customizer isn't hugely sophisticated, but its simplicity makes the process foolproof.
Tesla's website is completely geared toward customization rather than offering it as an additional option. Clicking straight from the homepage, users complete a very simple 5-step process to customize their new vehicle. After choosing a preferred model, color, interior, and the option of full self-driving, the last screen presents an image of the car.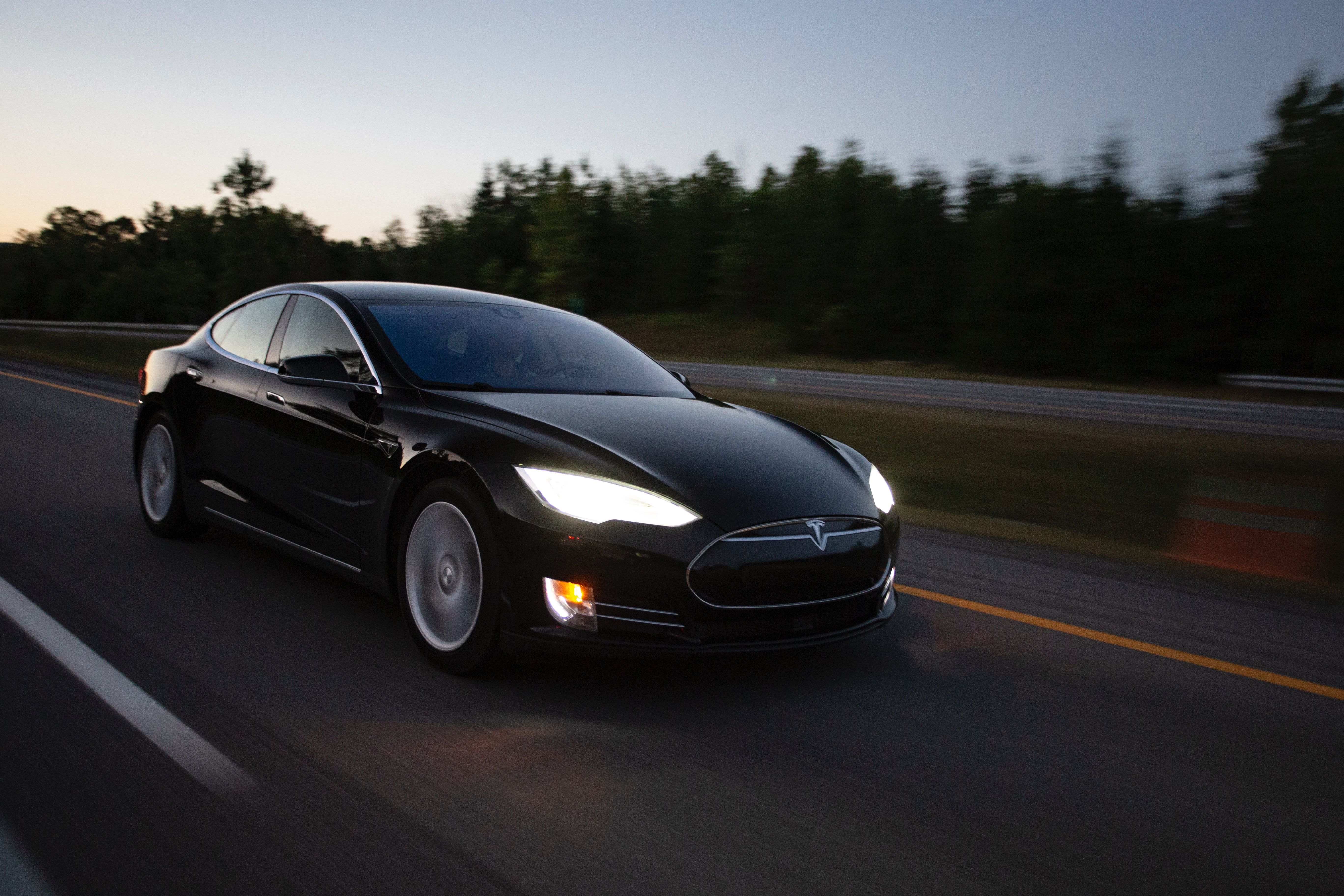 As well as customization, the whole sales process can be completed, rather than submitting your customized design and waiting for a call from a sales rep. Things like payment types (cash lease, loan), cost price, savings price, and estimated delivery times are all updated as you make changes and they're clear and transparent. This is a one of the stand-out benefits of using product customizer software—reduced back-and-forth communication with sales reps and a shorter sales cycle.
Lovesac
Sactionals by Lovesac claim to be the world's most adaptable couch. Its modular system allows customers to customize the number of seats, arms, backrests, covers, fill material, and accessories.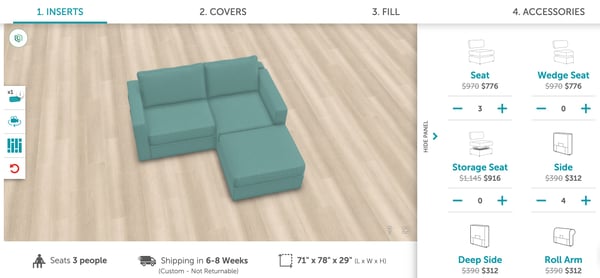 The product customizer, powered by Threekit, presents products as a 3D photorealistic image that can be rotated and zoomed in and out. A drag and drop option is a great feature that allows users to move individual modules around to meet design preferences and spatial constraints.
Every customization updates the product image, dimensions, and the total purchase price. It's far more interactive than the standard online furniture customizer and is a great tech solution for a business that prides itself on adaptability.
Tiffany
One of the world's most famous brands, Tiffany gives customers the ability to customize the most personal of purchases—jewelry. Tiffany's business model is all about the individual; it's famous for its bracelets and charms, designed to mark special occasions, anniversaries and life's milestones.

Using the customizer is super simple: choose a bracelet and then drag and drop charms from a wide selection. Zoom in and change the position of the charms on the bracelet and add engravings.
Want someone else to buy a bracelet for you? A nice addition to Tiffany's customizer is the ability to send a "hint" email to the intended buyer. How can the recipient of the bracelet be disappointed if they've designed it themselves?
Customer satisfaction is one of the main benefits of using a configurator. A user gets exactly what they want by tailoring a product to their own needs. Satisfied customers are more likely to make confident, and faster, purchasing decisions.
Sapphire balconies
Product customizers are a great e-commerce experience for consumers but they're also a powerful tool for B2B manufacturers and retailers to help cut out all the back-and-forth communication between buyers, sales reps, engineering, and fulfilment teams. Sapphire Balconies uses a product customizer to help trade customers create the right balconies for their construction projects. The customizer, developed by Threekit, allows users to customize every aspect of a balcony to fit the requirements of their build.
Elements of the balcony that can be customized include the connection, cassette (shape, size, drainage, and decking), balustrades, and fittings. There's also the option to customize dimensions of the balcony such as projection, width, and depth. The 3D image of the balcony can be rotated 360 degrees and viewed from above and below.
BOSTONtec
A 3D configurator really comes into its own when dealing with a complex multi-component product. Ergonomic workstation manufacturer BOSTONtec uses a product configurator from Threekit to give customers the opportunity to customize the entire build process, from the basic shell of a workstation to the completed product.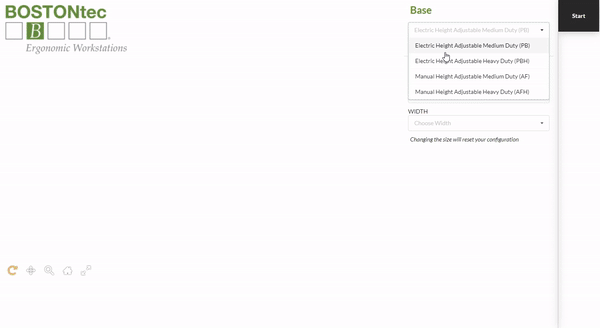 There are a range of elements to choose from such as work surface finish, manual or electronic height adjustment, shelving, electric lights, and drawers. The product is displayed as a detailed 3D photorealistic image that can be rotated and zoomed in on.
As customizations are made the product "rebuilds" itself, giving the user a detailed overview and appreciation of how each component affects the overall construction. Once finished, Bostontec will send the customer an email containing technical drawings and a component list.
Function of Beauty
Consumer subscription services are hugely popular at the moment and they make good business sense. It also makes sense to give customers the ability to decide what they'll be receiving. Some businesses, such as Function on Beauty, have taken customization a step further.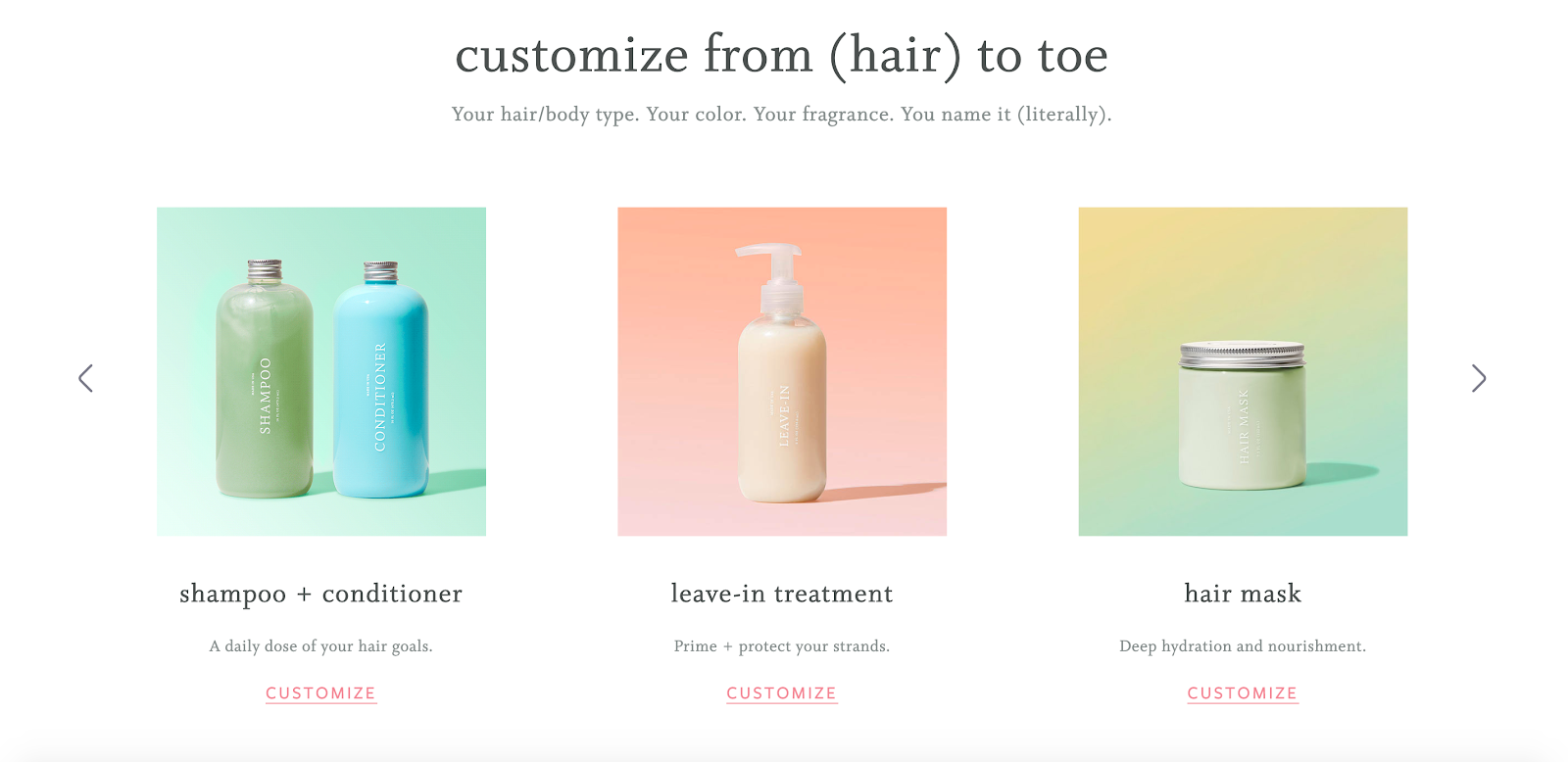 The company gives its customers the opportunity to customize their haircare products depending on their hair type, hair and scalp health, hair goals, and fragrance preferences. This in itself is a great level of customization but they've taken it even further with the option to choose the color of the bottles and even have a custom message printed on them. This is a great combination of detailed customization and personalization.
The product customizer is presented as a 5-step "hair quiz" rather than a customizable image. This works because people are used to, and enjoy, taking online quizzes (thanks, BuzzFeed). It helps that the steps are beautifully presented and easy to navigate.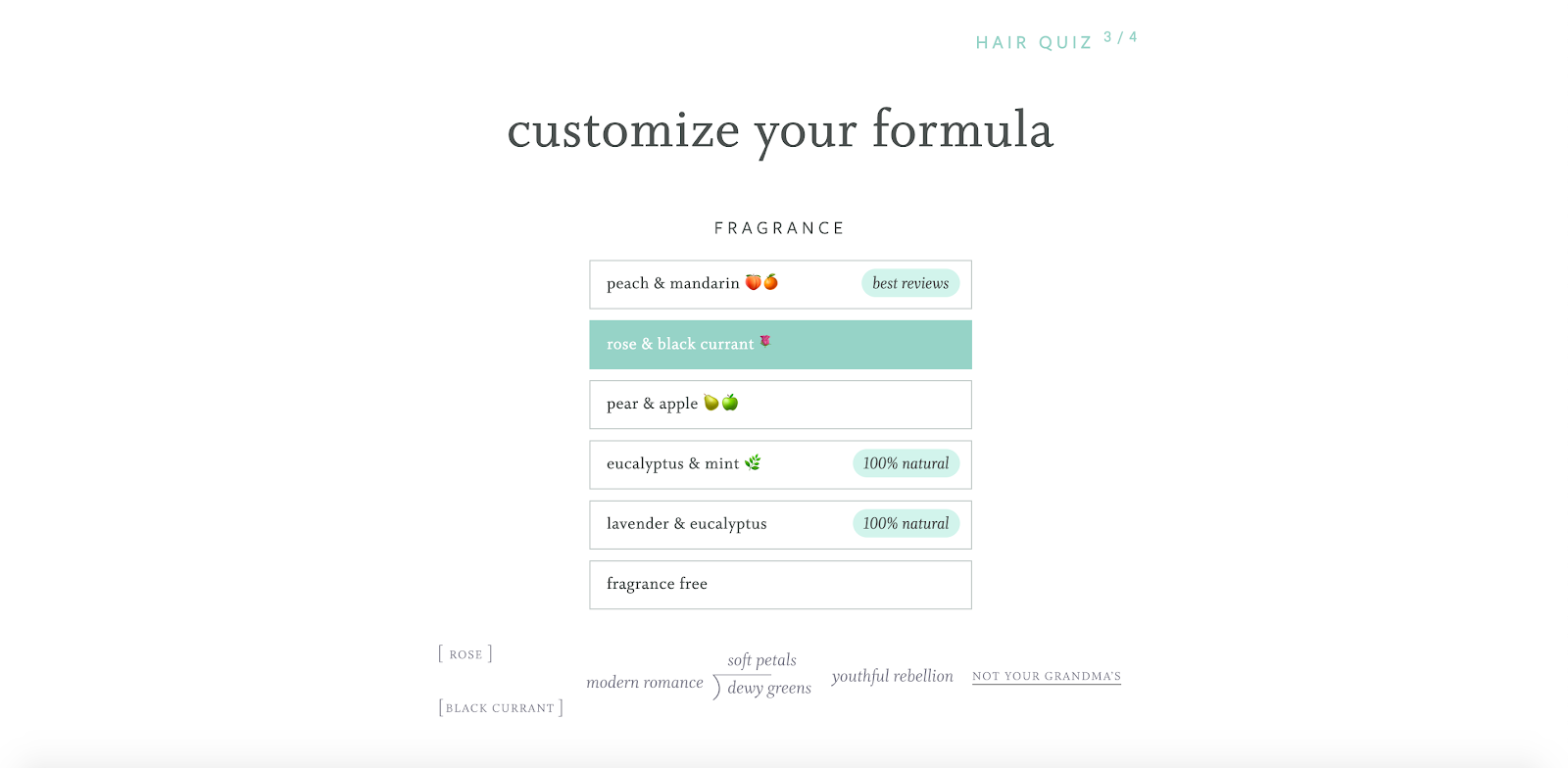 Once you've completed the "quiz" you can choose from a range of product sizes and how often you want to receive your customized hair care package.
Businesses who implement a product customizer are meeting the demands of the modern consumer by offering a great and engaging user experience. If you're considering adding a customizer to your e-commerce business, check out our post 11 Lessons From Brands Doing Product Customization.