Product Configurators Answer These 5 Questions for Furniture Shoppers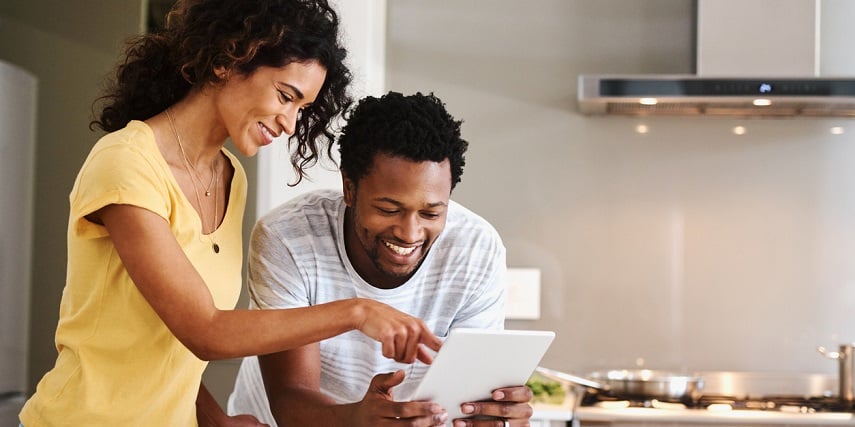 Ordinarily, a salesperson at a furniture store would be able to answer certain questions for potential customers regarding furniture options. Unfortunately, this isn't as simple online with a traditional eCommerce experience. But product configurators can significantly improve the online customer experience.
On most furniture stores' websites, prospects would need to either locate an FAQ with in-depth answers or contact the store directly and wait for a response, at which point they may drop off as customers. Product configurators fill the gaps with less frustration and, in the process, answer the many questions they are likely to have about furniture pieces.
What Are Product Configurators for Furniture Stores?
Product configurators enable customers to explore products more deeply than they would with ordinary product pages. If you include a 2D or 3D product configurator on your eCommerce platforms, you'll give people the chance to interact with your products in much the same way they would if they visited a physical store.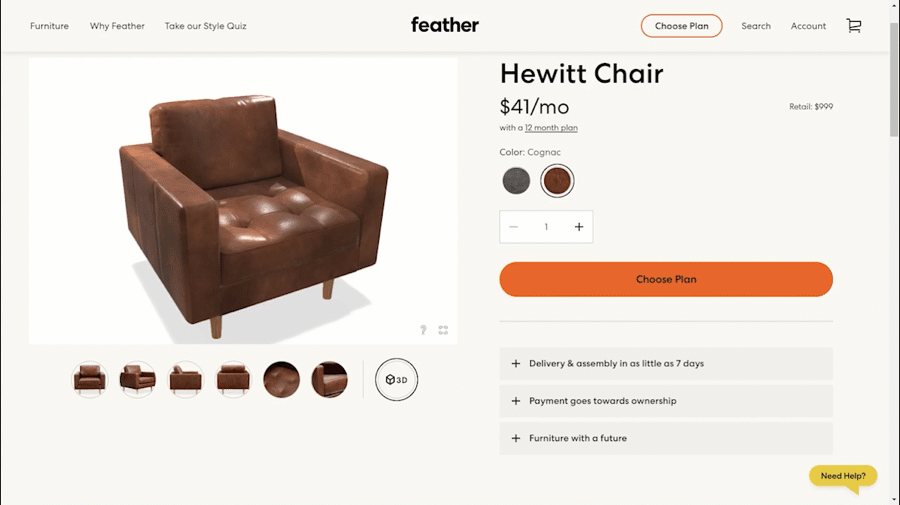 Many elements included in product configurator software can also provide plenty of details that only salespeople would normally be able to provide. They allow viewers to combine customizable features, like fabric and add-on features. Viewers can even see the furniture in their homes through Augmented Reality (AR).
Here are some of the key questions that a product configurator could help answer for customers as they shop for furniture online. This can help increase customer confidence and, ultimately, sales.
1. Why Should I Buy Furniture From Your Store?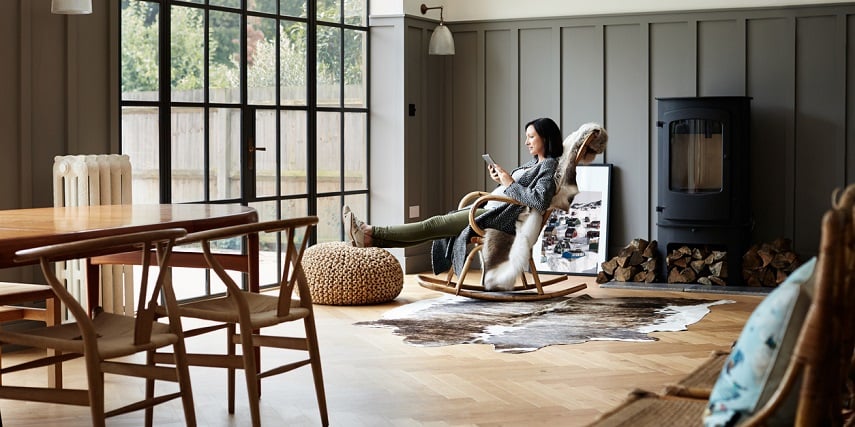 When people shop for furniture and other products, they want to know what sets a business apart from others. They want to identify a differentiating factor that makes a company worth turning to over competitors.
One huge element that can help your store stand out is a product configuration tool for furniture. If people visit your website and see the unique ability to visually configure products, they're much more likely to engage with your brand over less innovative competitors.
A product configurator can immediately catch consumers' eyes and get them to start customizing a product to their liking. This can subsequently reduce bounce rates and encourage people to stay at your store.
​​​​2. What Types of Customizable Features Can I Choose From?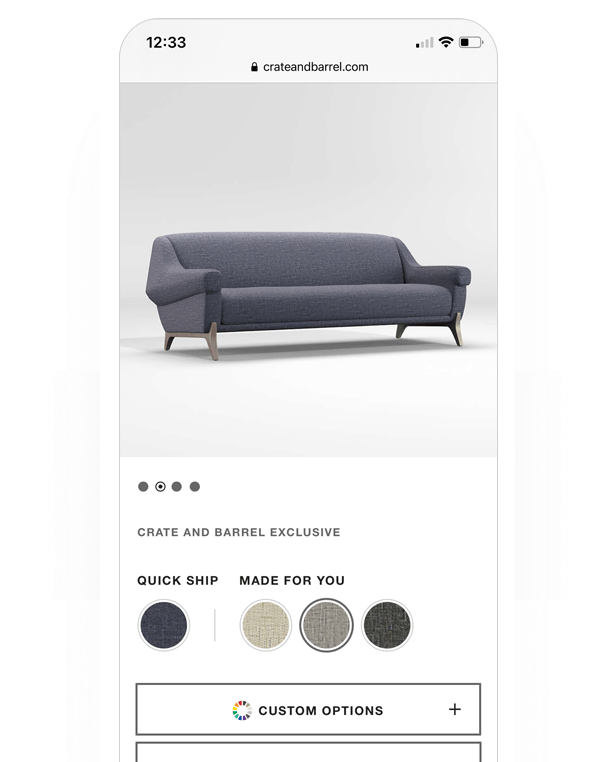 More and more shoppers want customizable products, including furniture pieces that match their home decor along with their personality. In fact, one Deloitte study found that 36% of shoppers covet customized products; around one in five of those consumers is willing to pay up to 20% more on customized products.
If you offer custom features for your furniture, a product configurator can clearly show which features customers can customize. Visitors on your product pages will be able to try out different configurations and switch out various features, making the customization process simple and effective.
Customers won't have to rely on a salesperson to walk through the custom options (which isn't an easy online option). Instead, a configurator is an easy, interactive tool that streamlines customization and even makes it fun.
3. How Much Will My Custom Furniture Cost?
Furniture, like other home furnishings, can come with a hefty price tag for customers. That's why they want to know precisely what they're paying before they reach the checkout.
This is especially the case with custom furniture. People don't want to see a base price for a furniture piece, only to customize it and see that the added features tacked on an unexpected amount. This kind of perceived deception could lead them to swiftly cancel their orders or return a furniture piece.
Using a product configurator with real-time pricing changes, customers can be certain that they won't be hit with any unpleasant surprises during the buying experience.
They can see the price updated live with each new configuration. This also eliminates the need for consumers to request a quote and wait for a salesperson's response.
As a result, your product configurator can eliminate doubt during the buying process to further increase sales.
4. How Would the Furniture Look With Other Pieces?
Another benefit of some product configurators is the ability to combine multiple product visualizations in a single configuration. Showing people precisely how a single furniture piece looks from every angle using a 3D model can dramatically increase the chance of a sale. But customers often want to also view multiple pieces in a complete set.
You can easily do this in-store, but it can be considerably more challenging online. Oftentimes, an online store may recommend compatible furniture and direct the customer to other product pages. But a configurator has the functionality to show how the furniture would look together for a clearer picture.
If customers can see how one piece would look with other product options, they're much more likely to purchase the entire collection. A product configurator can make this even easier because customers won't have to navigate to other product pages when they can make a bulk purchase through the configurator.
This further streamlines the sales cycle and can help move people more quickly toward a purchase.
5. Is the Furniture Piece the Right Fit For My Home?
The right product configurator can do even more than in-store salespeople. Most shoppers want to know if furniture is compatible with their home before they buy it.
A configurator with AR can answer that question.
For instance, a customer may want to see how a couch would look in their den before buying it. This would normally require them to actually buy the furniture. However, through the digital "magic" of augmented reality (AR) technology and a configurator, customers don't have to guess whether a piece will be the right fit.
Through an AR API and app combined with a configurator, customers can use their mobile devices to overlay configurable products in real-world spaces. When it comes to furniture, customers can see exactly how a piece would appear in their space.
This further instills confidence when customers purchase the final product. To learn more about Threekit's AR-compatible 3D product configurator, click here.
Use a Reliable Product Configurator to Boost Furniture Sales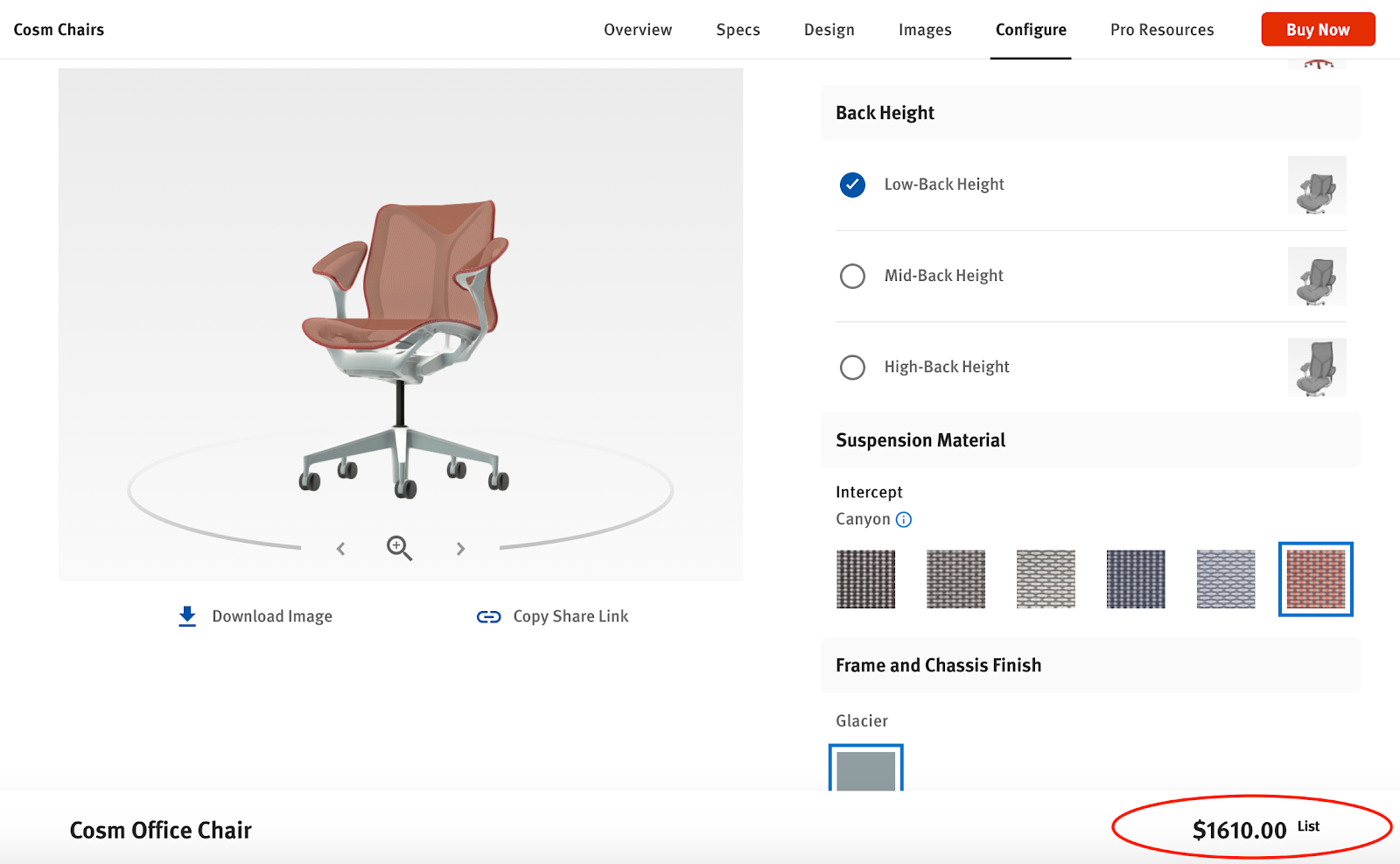 For furniture and other complex products, a product configurator can be an invaluable tool for businesses selling online. A high-quality configurator can present products using accurate models and eliminate customer doubt before they make a purchase.
If you include a product configurator on your WooCommerce, Shopify, or other eCommerce sites, this tool can ease the burden of your sales teams. By automating the online sales process, your sales reps won't need to answer these questions. A configurator instantly answers them for the customer.
For one of the best 3D product configuration tools available, consider using Threekit's innovative software. Using our tool, you can create photorealistic 3D visualizations of your furniture and other products with real-time configure price quote (CPQ) solutions that show customers precisely what they can expect from their purchases.
Customers can also easily customize while configuring their products, with millions of possible feature combinations. Additionally, you can integrate your configurator and visuals with AR and virtual reality technology. This will provide an even more immersive shopping experience.
For furniture retailers that would like to get started on a solution for their business, get in touch with us to learn more about our solution today.