Online 3D Configurators Are The Future of Construction eCommerce
The construction industry is increasingly adopting the use of online 3D configurators both for retail and trade customers. Configurator technology makes perfect sense for this sector—giving customers the ability to design and customize their builds allows them to create structures without the need or the expense of hiring architects straight away.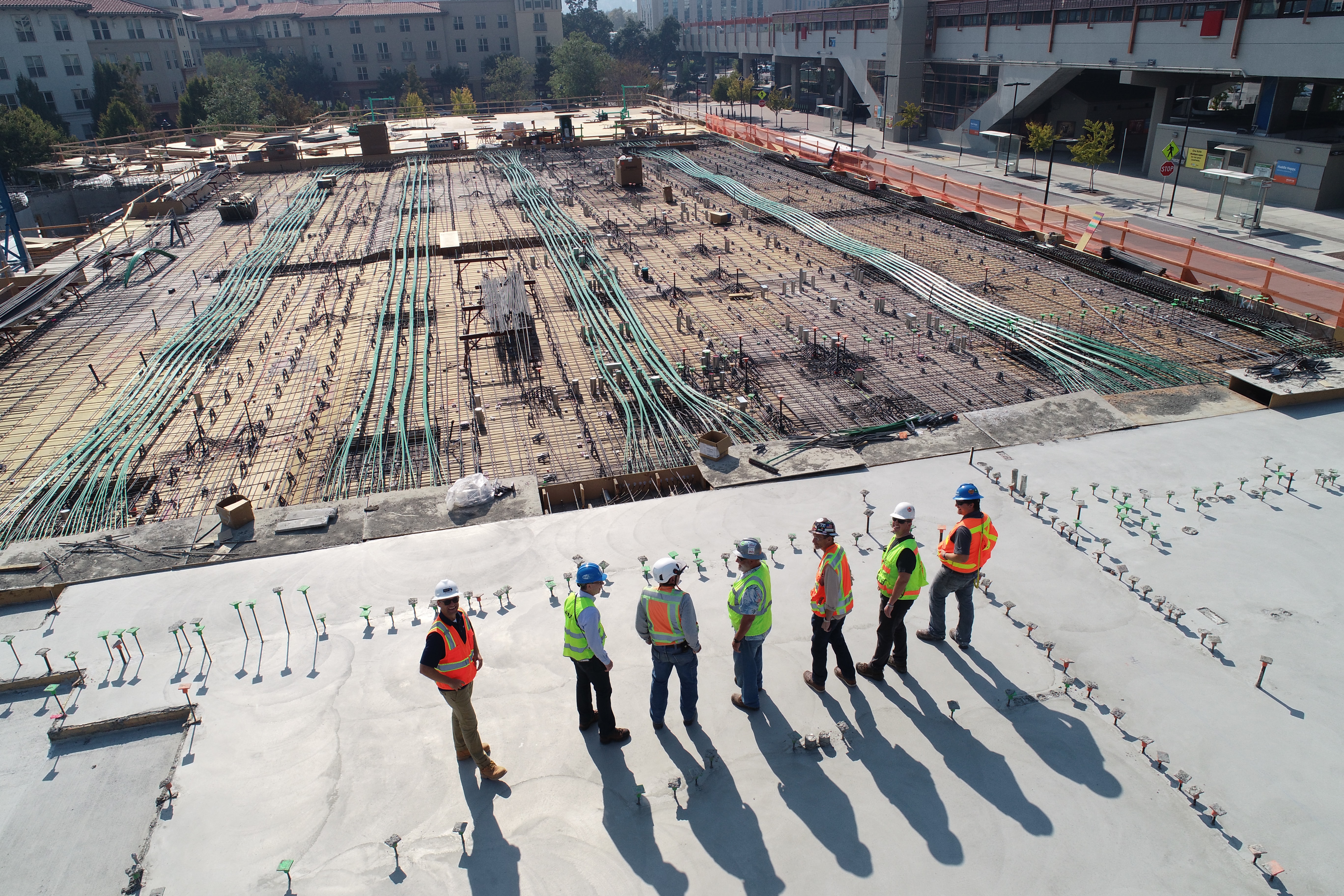 For businesses this speeds up the purchasing process and reduces the possibility of returns. When the customer has designed their structure with their specific dimensions and site particularities in mind they aren't risking buying off-the-shelf products that might need adjustments or worse, don't fit at all.
Although giving customers the ability to customize might seem like a stock burden—needing to keep a greater variety of products available to meet specific customizations—most retailers present a limited number of options which can then be used in the customization process. They can track inventory and order by demand, not guesswork.
For companies, customization also meets a demand that is increasing across almost every industry: the consumer's desire to customize and buy products or services which they've helped create.
For B2B companies, customers are able to build out products specific to their projects without the hassle of endless back and forth phone or email conversations with sales reps. It minimizes the time it takes to generate quotes, check stock availability, and speeds up fulfillment.
Here are two companies using sophisticated product configurators to help their customers design and build their perfect structures.
Sapphire Balconies
Sapphire is a true leader in the world of balconies with their innovative products and designs. Their ethos is innovation, developing new, more efficient balcony building methods. Providing an online 3D configurator, developed by Threekit, is a cornerstone of their innovative approach.
The configurator is sophisticated with a 3D photorealistic image of a balcony attached to a brick wall. You can customize the connection, cassette (shape, size, drainage, and decking), the balustrade, and the color of fittings. There's also the option to customize dimensions such as projection, width, depth etc. The image can be rotated 360 degrees and viewed from above and below to give a detailed impression of the finished product.
A really nice feature is the option to view the balcony from inside the building. This view presents an interior of a room, with flooring and curtains, and a realistic street view.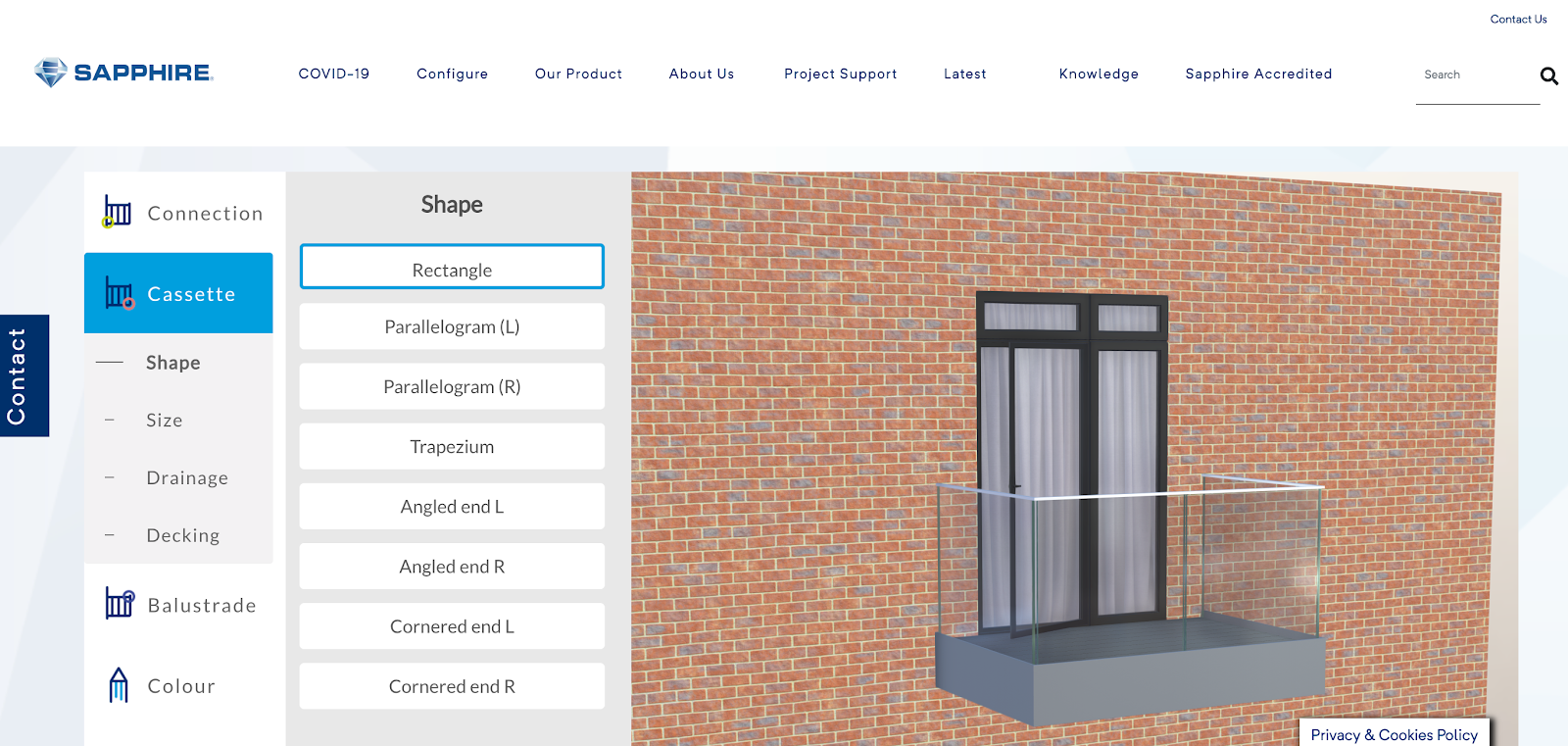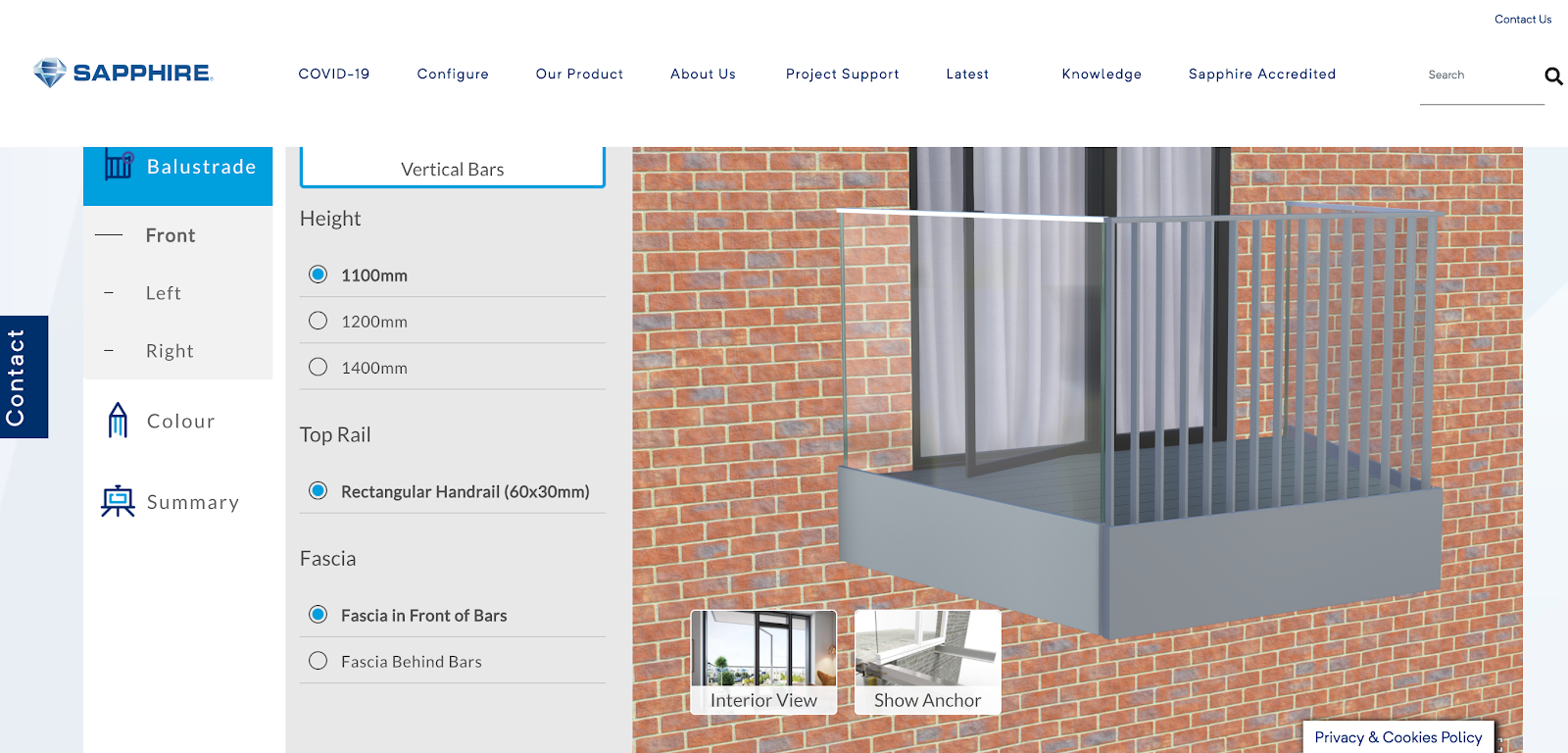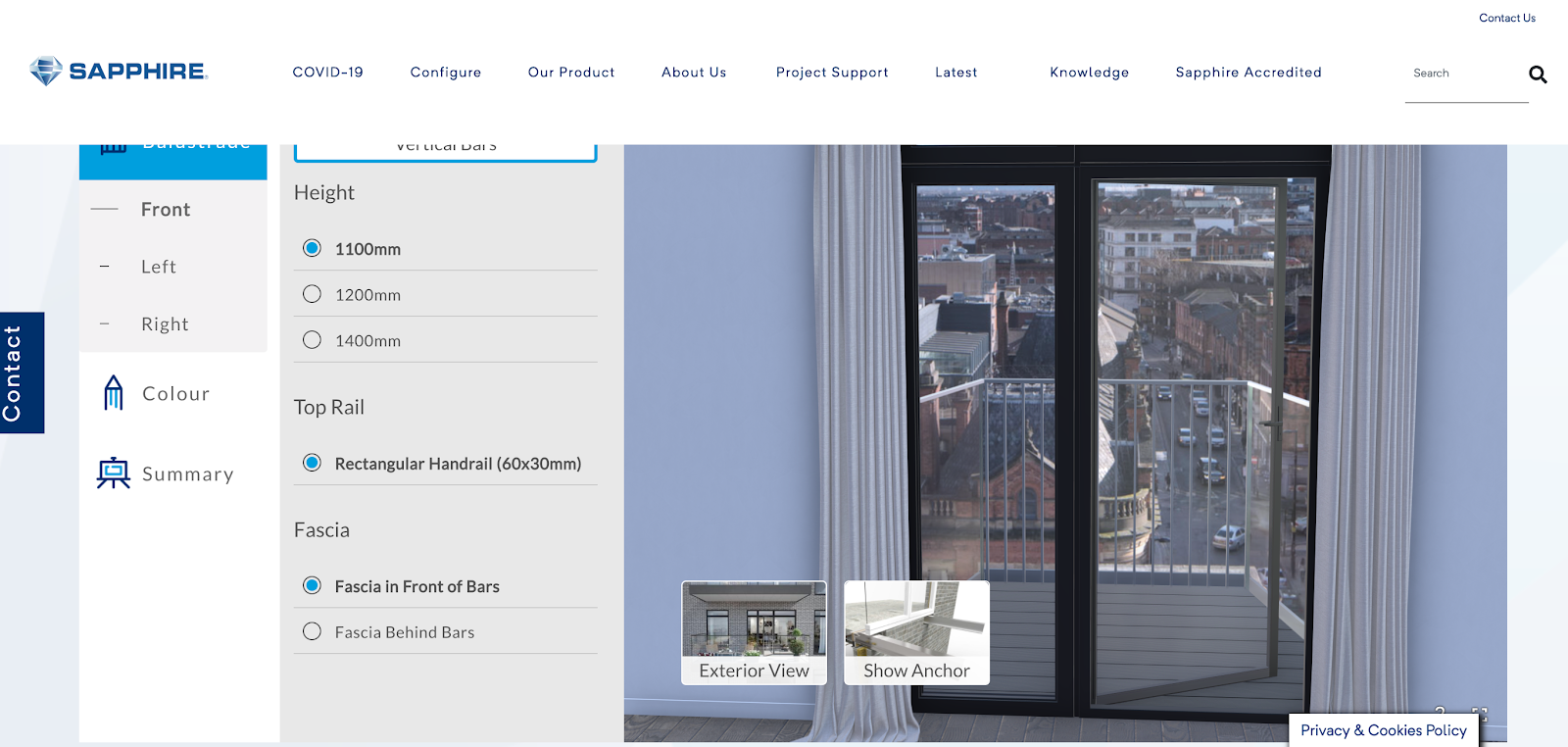 As well as customizing the look of the balcony, Sapphire also provides the relevant documentation for download including anchor and balcony drawings, and structural and safety reports.
This isn't an "add to cart" kind of configurator. Instead, users design their balconies and are then provided with the images and industry reports needed to speed up the build process. This helps to support architects and designers with rapid and interactive results.
Oak Beams and Frames
Oak Beams & Frames is a leading manufacturer and supplier of oak frames to both consumers and trade. Their state-of-the-art product configurator, powered by Threekit, allows you to design your own oak framed garage kit.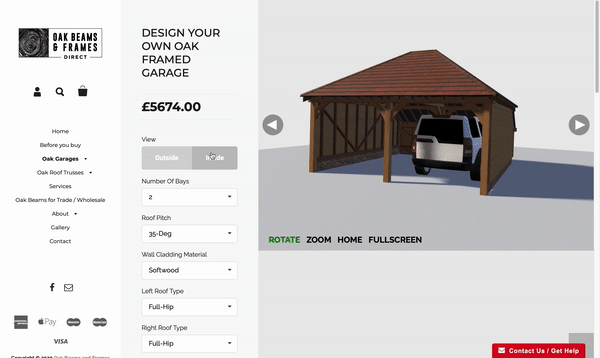 Customizable elements include the garage's length and width, cladding material, roof style, door materials, number of vehicle bays, and the placement of log stores.
The configurator is simple to use, with intuitive options that update the photorealistic image as you make changes. You can rotate the image 360 degrees to get a view from all angles. A zoom in function gives you a close up view that is so detailed even the wood grain is visible. A car is positioned in a bay so you get a good sense of how the end product will look and function.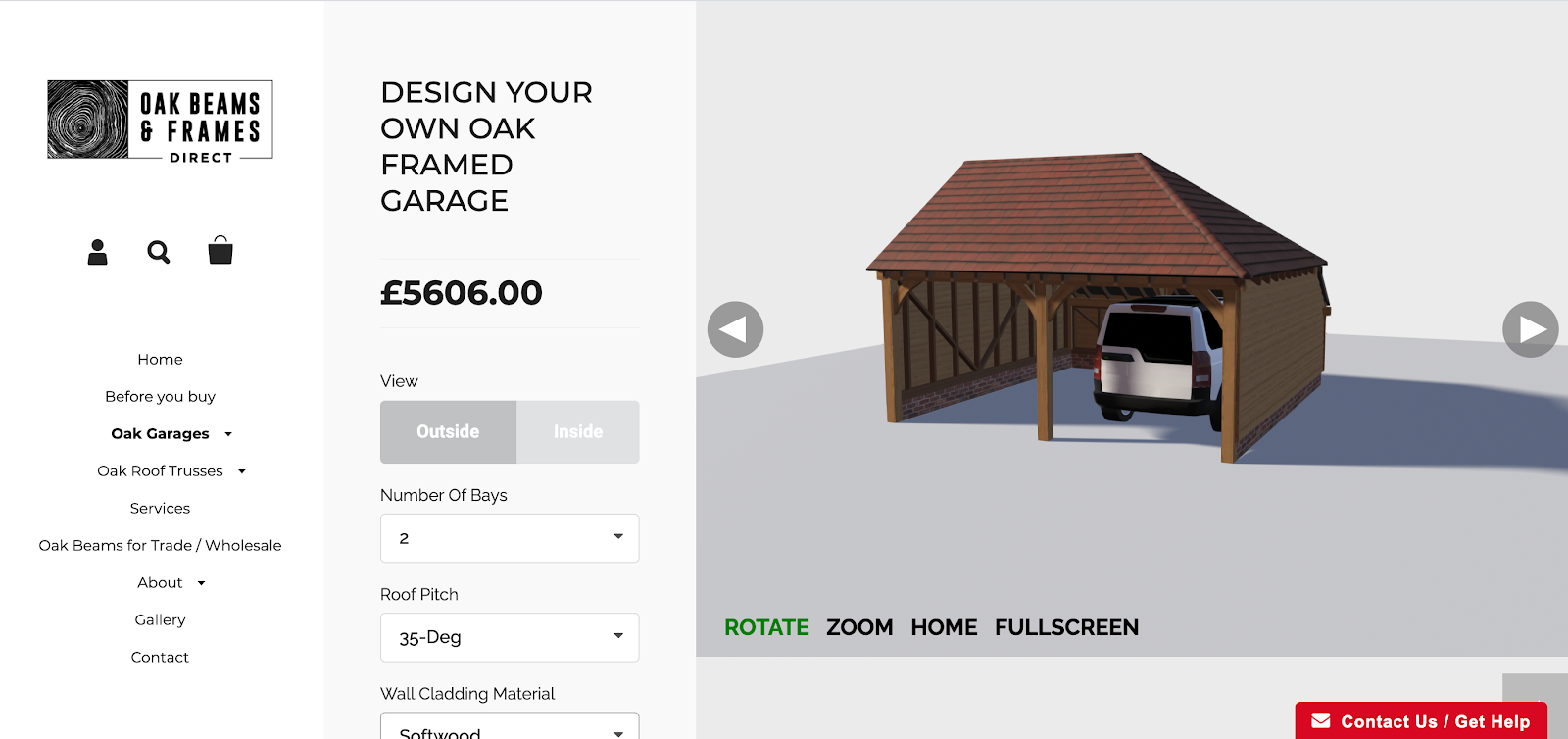 Similar to Sapphire, you can toggle between external and internal views. The interior view lets you check out the inside of the garage and gives a feel of its spatial dimensions.
If you're happy with the price that's clearly displayed and updates as you make changes, submitting your order is easy. Oak Beams and Frames will then send you full drawings and material lists that you can pass on to a structural engineer for approval.
These are just two examples of construction companies taking advantage of online 3D configurators. They're meeting the increasingly tech-savvy market that is looking for speed, transparency, and customization. Both consumers and retailers benefit from investing in this game-changing technology.
To see how other brands are utilizing configurators, check out our article 10 Brands Using Online Product Configurators to Boost Sales or get in touch with us to schedule a product demo.