Microsoft Dynamics 365 Commerce Partners with Threekit to Enable 3D and AR Configuration
If you're familiar with Threekit, you've probably heard us say something along the lines of - "3D and AR are changing commerce." As we continue to hold onto that belief we are so excited to see more of our partners and clients affirming that same message.
Today, we are celebrating a new partnership that deepens our belief and strengthens the spirit of immersive product visualization. Microsoft Dynamics 365 Commerce has partnered with Threekit to enable 3D and Augmented Reality for commerce.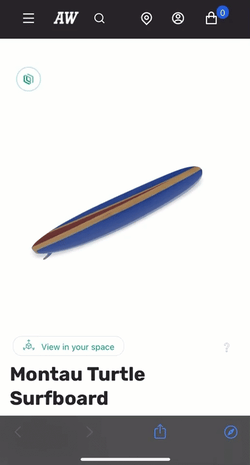 Microsoft 365 delivers a unified, personalized, and seamless buying experience for their customers so they can engage across channels, giving them the option to purchase when, how, and where they want.
Threekit is the leading visualization platform that enables brands with 3D configuration, Virtual Photography, and Augmented Reality so that consumers can have an incredible digital shopping experience with visuals that bring products to life.
"Our partnership with Microsoft 365 is exciting because it validates 3D and Augmented Reality's position in the market as no longer a nice-to-have but an incredible business tool that helps brands sell more and better. WAY better! The interactivity of changing product details in real-time, and in home placement is building deeper trust with customers and the brands that have implemented this tech are reaping the benefits." - Matt Gorniak, CEO Threekit
If you'd like to get in touch with our team and learn more about 3D and Augmented Reality for your brand, contact us! To see more of our happy clients and their results, visit our customer love page.