Logik and Threekit: Unlocking B2B Commerce at Dreamforce 2023
Join Logik and Threekit on September 12 and 13 at 2pm as we present a joint demo and technical walkthrough of their pioneering collaboration at the Factory at Spur, located at 654 Mission Street.
Sign up here to for the demo.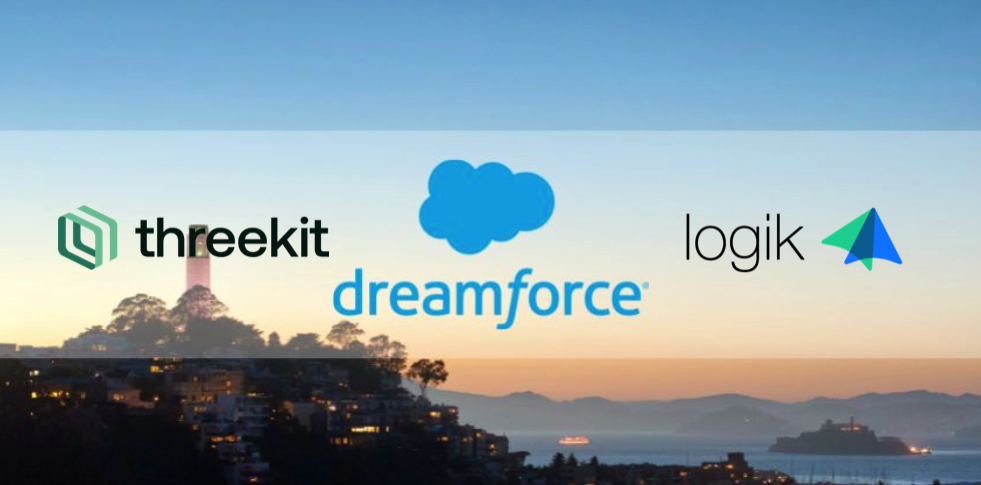 In the world of B2B and manufacturing, selling highly configurable products usually means a drawn out sales cycle and lots of friction before the buyer can buy.
But what if it were easier to configure, navigate, price and quote a product? What if buying could be made easier?
This is where the groundbreaking partnership between Logik.io and Threekit comes to the rescue, reshaping the landscape of B2B Commerce
Streamlining Complex Configuration with Logik
Manufacturers spanning High-tech, Consumer Goods, Buildings and Structures, and Medical Devices have long grappled with the challenge of conveying intricate product configurations and attributes effectively in the digital realm.
Logik.io, is a pioneer in enabling businesses to seamlessly present complex product configurations, empowering customers to tailor products according to their specific needs.
Selling Highly Configurable Products Online
On the flip side, Threekit has built a platform for helping businesses selling configurable products online.
The composable Threekit Platform helps buyers get inspired to know they are in the right place before engaging them with accurate visual configuration and convinces them of their choice with real-time pricing, dimensions, layouts and more.
After ordering, Threekit can pass on valuable account information like CAD and manufacturing specs as well as bill of materials and assembly instructions.
It's all part of breaking down the barriers between your buyer and your product so that buyers can navigate and sell themselves rather than a salesperson or dealer.
A Symbiotic Collaboration
The partnership between Logik.io and Threekit is a synergy that promises to revolutionize B2B sales. By combining Logik.io's sophisticated configuration capabilities with Threekit's unparalleled product visualization and buying platform, businesses can now authentically bring their products to life in B2B Commerce.
Sign up here to meet with Threekit and for instructions for the Factory at Dreamforce - powered by Salesforce B2B, Threekit, Logik, Uptima, Zilliant, and more.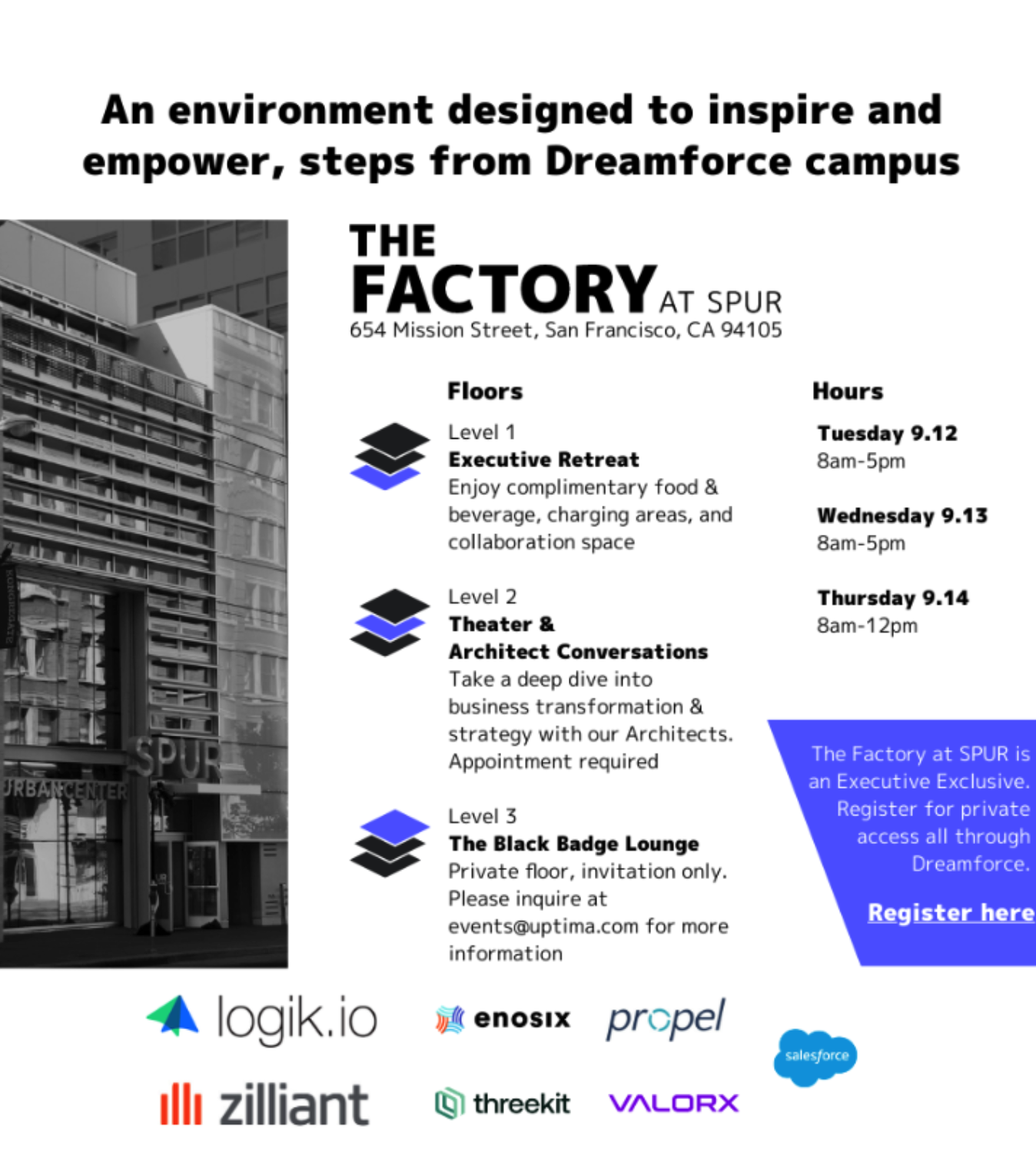 Real Success Stories: Ulrich Barns and Club Car
This partnership's real-world impact is evident in the success stories of customers like Ulrich Barns and Club Car. These brands, dealing with complex products featuring over 20 attributes and configuration rules, have harnessed the power of Logik.io and Threekit to achieve remarkable online sales success, even through dealer and retail portals.
As Dreamforce 2023 draws near, the promise of this partnership beckons a new era of selling complex products online with unparalleled success.