How a Visual Configurator Sells More B2B Aluminum Carts and Cabinets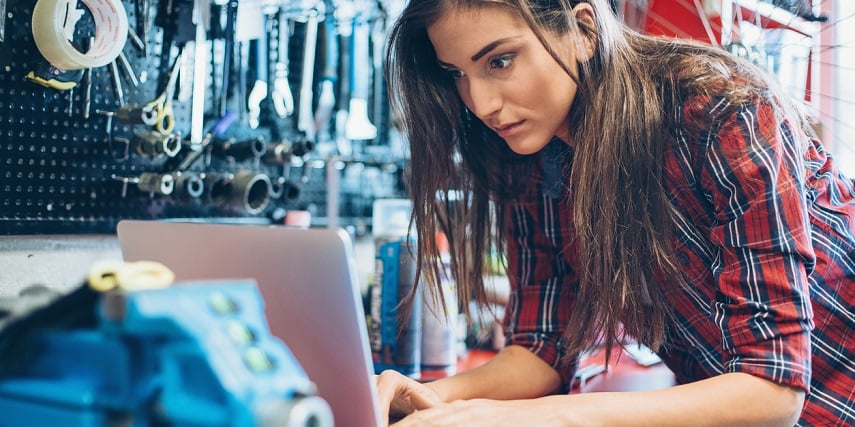 Like consumer shoppers, B2B shoppers have shifted course to making many purchases online. Although the practice of online shopping through tools like a visual configurator was already gaining popularity in B2C markets, the growth of online B2B sales also increased radically during the pandemic.
All of this is good news for B2B sellers promoting products to commercial garages and warehouses, but eCommerce retailers still need to find a way to stand out from the competition. B2B purchasers expect to get as much out of the B2B customer experience as their personal shopping experiences.
A visual configurator gives you the opportunity to provide a step-by-step sales process similar to interacting with sales teams in a physical store.
How a Visual Configurator Creates a Guided Selling Experience
There's a reason that online B2B sales were slower to catch on. These shoppers typically have a wealth of data about their products and certain restrictions to follow.
When B2B shoppers can discuss these important features with sales representatives, they're presented with certain products that meet their needs.
In a survey, B2B purchasers noted three top pain points during the online purchase process. 36% cited the length of the ordering process, 34% cited difficulty finding products and 33% cited technical glitches.
To produce an online customer experience similar to in-person shopping, Gartner recommends AI-based guided selling.
Consider how a salesperson guides customers through a specific sales cycle for successful in-person shopping. They ask targeted questions and make recommendations based on the answers.
If you're an individual seller with a Salesforce, WooCommerce, Magento or Shopify store, you may not have a full sales team. To create a guided selling experience, you need a step-by-step process that collects data and walks your customers through the sales process with these four stages:
Engagement
Customer Verifiers
Correlations and Benchmarks
Next Best Actions
A 3D product configurator meets these demands with a variety of features designed to create a more enjoyable buying experience. When B2B shoppers have the power to configure complex products, they become engaged with the platform.
As shoppers interact with 3D models and choose add-ons, the platform narrows down available products to follow complex business rules. 3D product visualization allows shoppers to see a lifelike rendering of their new products.
Not sure it will work for your product lines? Keep reading to find out how a visual configurator can sell more aluminum carts and cabinets to garages and warehouses.
4 Ways a Visual Configurator Can Sell More Aluminum Carts and Cabinets to Garages and Warehouses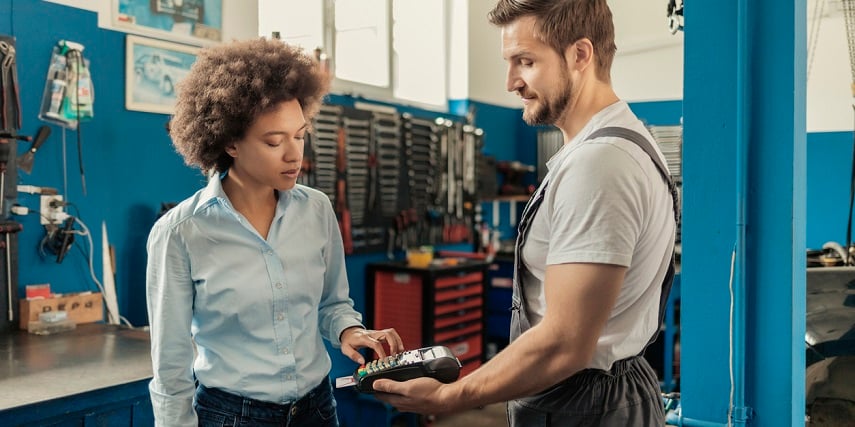 A visual product configurator checks all the boxes when it comes to guided selling. It also has specific features that can make it easier for B2B shoppers to design configurable products like aluminum carts and cabinets for garages.
A guided selling process combined with targeted sales options that highlight the benefits of your products makes it easy for shoppers to find the products they need quickly. Consider how these four features can help guide your customers to find the right products.
1. Customization options create personalized sizes
Commercial garages and warehouses have designated space for everything from tools to back stock. Product configuration allows B2B shoppers to create custom products to fit designated spaces.
When shoppers enter measurements into the configurator, conditional logic will provide options that fit these specifications. This option automatically shortens the shopping process and improves the user experience.
3D product configuration goes beyond choosing a specific size for carts and cabinets. Shoppers can also customize the shelf sizes and amount of space inside the cabinet.
Ready to provide your B2B shoppers with guided selling for aluminum carts and warehouses with a product configurator? Click here to learn more about how Threekit's product configurator can improve the functionality of your product pages to improve conversion rates.
2. Enhanced product visualization provides inside views
It's convenient to generate configurable products for specific measurements. But it can be difficult to envision how tools or products will fit in these spaces.
A Threekit visual configurator combines your product catalog with 3D artistry so you can show millions or even billions of potential configurations in real time. Explosive views allow customers to view and configure the inside of a product to meet their specifications.
3. Augmented reality places products in the customer's space
Adding augmented reality (AR) to your product configurator will allow your customers to gain even more confidence in the ways they can make your carts or cabinets the perfect fit. With a type of virtual reality and a mobile device, shoppers can virtually place their customizable products directly into their designated space inside the garage.
When 3D images work to match existing products within a customer's space, visual configuration makes the product more real for the customer, giving them the confidence to press "buy."
4. Real-time pricing changes allow customers to meet budget restrictions
For B2B shoppers, purchases are investments. Also, these shoppers are restricted to a specific budget.
One thing that slows the process of traditional B2B online sales is the need to contact different sellers for a price quote on a specific product. In the same way a product customizer updates 3D visuals in real time to reflect customization options, CPQ software reflects pricing changes as new options are added.
This means shoppers can see the price of a configured product before putting it in their shopping cart. If the price exceeds the shopper's budget, they can then select the optimal changes to meet their needs and budget.
B2B shoppers choosing products for commercial garages and warehouses have to meet a variety of complex rules. To create a shopping experience that eliminates the pain points of these stringent requirements, shoppers need many choices.
A visual product configurator can provide these choices with a guided selling model that streamlines the entire experience while continually enhancing user engagement.
Threekit's product configurator is designed to provide an advanced buying experience for B2C and B2B shoppers. It also streamlines the selling process for online retailers across all popular eCommerce platforms.
If you want to stand out from the competition and provide your customers with an experience that will turn them into loyal customers and brand ambassadors, then contact us today to learn how to get started with a product configurator from Threekit.