How to Use Product Customization for a Smooth Holiday Shopping Season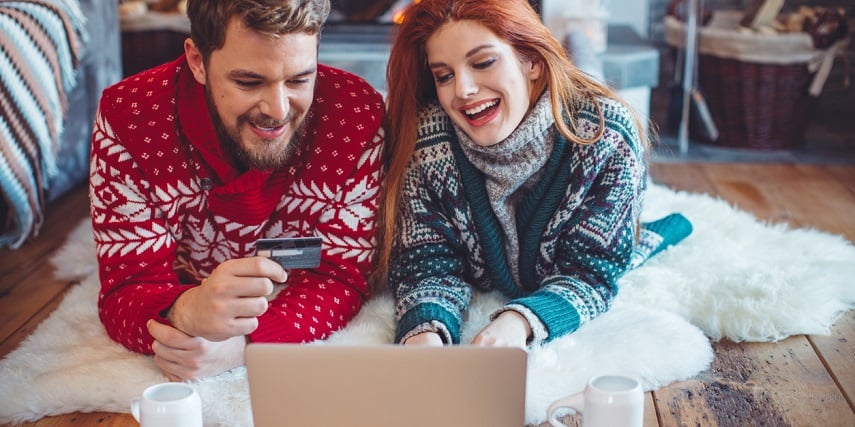 Retailers often wonder if they should implement product customization options during the holiday season.
Some already have a product customizer but wonder if they should suspend the option from Halloween to New Year's Day. Others are considering offering product customization to their online shoppers but aren't sure if a month or two before their busy season begins is the right time to implement product customization software.
The Dilemma
These eCommerce businesses understand that customers want online retailers on popular eCommerce platforms like Shopify to offer personalized products like those on Etsy. They want the same product personalization options from WooCommerce retailers as they have on Nike's online store.
They're also aware of the huge benefits that come with letting online shoppers personalize items to create their own exclusive products. These benefits include an increase in customer loyalty and social media engagement.
They often struggle with this dilemma precisely because they know how much it would improve their various customer experience (CX) metrics and ROI. That's the reason they want to get into mass customization (a term used by Deloitte to describe the customization of mass-produced products) in the first place. However, they still have specific concerns centered around the unique challenges of the holiday rush season.
We've seen many articles simply discussing the advantages and disadvantages of offering product customization during the holiday season. They often frame the pros and cons as immutable facts of eCommerce which can't be changed.
However, the way we see it, you didn't become a business owner by accepting things as they are instead of looking for solutions to improve them.
That's why we won't be explaining what issues could pop up if you allow visual product customization over the holidays and whether they're good or bad. We trust that you already know what's best for your business. Instead, we'll be addressing the concerns you already have that lead you to ask this question. Then we'll go over how to combat these issues and how we can help.
Customer Support Call Volumes
Many retailers worry that with customer support already taxed this time of year, customization-related calls would be too overwhelming. It's a valid concern; people are extra impatient during the holidays.
However, the right product configuration software actually decreases the need for customer support.
Online shoppers prefer their digital experiences to be self-guided. So around 80% of customers won't call support unless they fail to find a solution themselves first.
The right product customization software gives everyone what they want: fewer frustrated calls.
A platform like Threekit provides a user-friendly product customizer with templates and conditional logic that walk consumers through each step. Its simple options are easy to navigate.
It also has some of the best quality, high-fidelity visuals to make sure customers can:
See the product clearly

Understand how it works

Watch the effect of customization changes in real time every step of the way
That's why studies show that allowing product customization actually reduces customer service calls by more than 20%. Giving them the ability to create their ideal product gives them a deeper understanding of the item. The more they control and understand the product, the less they'll need customer service.
Spikes in Post-Holiday Returns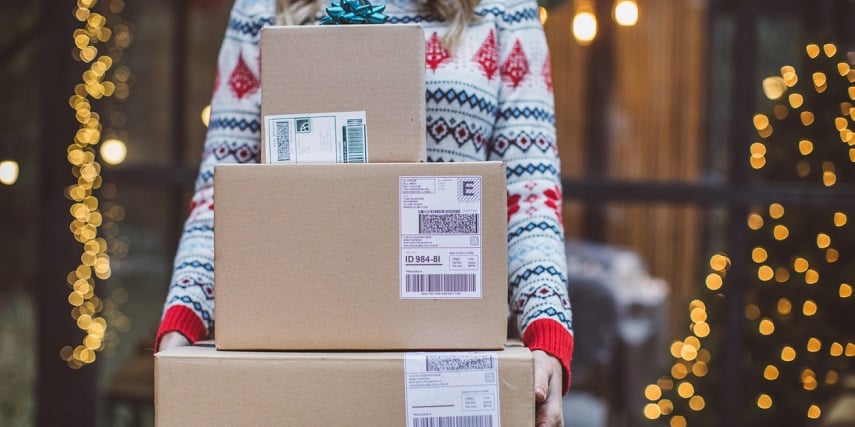 Many eCommerce stores suffer from a flood of post-holiday returns. Luckily, the right product customization platform helps with this problem, too. How?
Almost a quarter of eCommerce returns are attributed to products looking different than customers expected. When the image of the product in the customer's mind doesn't match up with what they receive, they often return it because it wasn't what they thought they were buying. It wasn't what they wanted.
Our platform addresses this issue in many different ways. We use the following methods to avoid this as much as possible:
Product Configuration
Our Product Configurator lets users build their own products based on the materials and options you provide. This allows for truly unique, tailor-made products to ensure they get precisely what they want.
Product Customization
Threekit's Product Customizer lets users choose their own details and add-ons to really make the product their own.
Virtual Product Photography
Our Virtual Photographer™ uses CAD files and other 3D product information to create photorealistic 2D images indistinguishable from traditional photos. This allows us to create thousands of product images from different angles, with different backgrounds, and with any custom features (even ones that don't yet exist).
360-Degree Product Views
Our 360-degree product viewer allows you to create stunning and immersive 360° visuals. You can use them to make other things, too, like GIFs to share on social media, product usage tutorials, feature explainer videos, 3D models, and much more.
3D Product Visualization
We can create 3D models of products that users can interact with, spin on more than one axis, zoom, and click on to get further details. These interactive 3D images let users connect to products through 3D visuals that make the items feel more real.
AR Visualization Capabilities
You can also use your 360° visuals to allow users to see your products in Augmented Reality (AR). This gives them a better idea of factors like size, shape, fit, and how well it goes in the space.
Due to the effects of these features on customer perception, the buyer's understanding of the product, and overall customer satisfaction, product customizers have been shown to reduce returns by up to 50%.
Click here to learn more about the benefits of product customization. Discover other ways that the innovative visualization features of Threekit's Product Customizer Platform can help you increase conversions, product pricing, customer retention, and customer experience.
Meeting Delivery Expectations
Surveys consistently report that customers are willing to pay more and wait longer for custom products. However, the holidays do present a complication. After all, what's the use of spending more and tailoring the perfect holiday gift if it doesn't arrive in time for the holidays?
This problem is easily addressed by talking to your manufacturers about timetables and using prior years' delivery data to determine a cutoff date for custom holiday orders to ensure timely delivery. Alternatively, you could just make the delivery date abundantly clear at checkout. Then buyers know when to expect gifts and can decide if the date is acceptable.
The Bottom Line on Holiday Product Customization
Yes, product customization during the holiday season can present some unique challenges you may not be used to. However, with the right product customizer and a solid plan in place, you can easily overcome these issues.
Get in touch to learn more about how Threekit's product customization platform can help your business!