How to Sell More Office Furniture With Magento 360 Product View Tools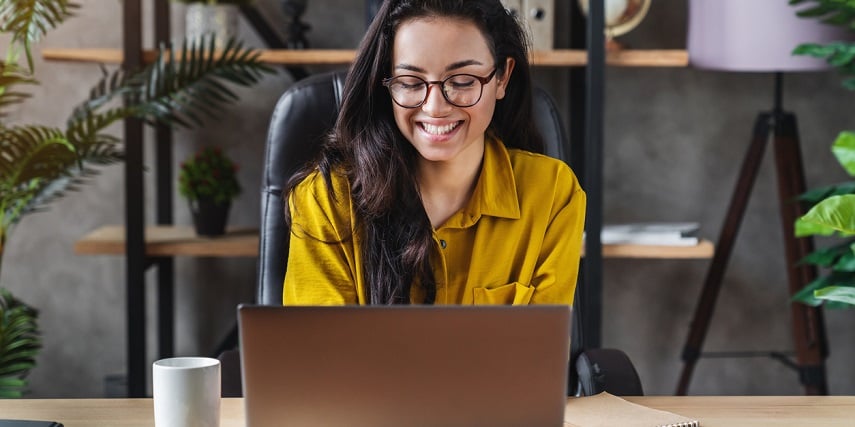 The face of business is a constantly changing dynamic. But one thing office furniture retailers can count on is the growing use of customization technology to drive sales and make the buying process easier. 360 product view options are quickly replacing traditional product images and creating a virtual showroom for prospective buyers that thrives on improved functionality and convenience.
Magento 360 product view tools, in particular, are creating a new kind of user experience for eCommerce customers.
What Office Furniture Sales Look Like in 2020 and 2021
When it comes to office furniture sales trends in 2020, the shifting business arena presents a unique market for eCommerce vendors to navigate.
Every office furniture retailer knows we're only as successful as the spaces that inspire us. Trending office decor is the heart and soul of many companies. It drives branding, underlines company culture, and sets the tone for a positive work environment.
Office furniture sales saw a dramatic increase in some areas. But the rise of work from home offices contributed to a decrease in sales in other areas.
For example, staple items like office chairs increased by nearly 75% in sales in 2020, along with desks at 62%. Decor and bookshelves also saw a 38% increase in sales.
But large-scale office furniture saw a sharp decline in 2020 due to the increase in remote work opportunities. Buying habits also reflected the need to consolidate budgets in the wake of a trying year.
Experts anticipate the office furniture market to remain at a slight lull for the next 3-4 years. US demand for office furniture is predicted to advance 2.5% yearly through 2025, according to Office Furniture: United States.
Online shopping is a steady market that promises retailers a wealth of opportunity despite the changing environment of today's professional workspaces. Capitalizing on the rapidly growing eCommerce market is a reliable way for retailers to increase office furniture sales.
Magento 360 product view options enhance customization. They can also drive traffic to the product page. More traffic means more sales for office furniture retailers. So increase sales and inspire success through the power of innovative new eCommerce tools.
Click here to learn more about creating a dynamic image gallery to showcase your products with a 360 product viewer for a detailed and engaging user experience.
How Enhanced Product Views Increase Sales
The traditional storefront model is changing as the buyer experience becomes increasingly digital. Seamless automation, shopper savvy plugins, and customization on the frontend for a fully unique user experience drive eCommerce success.
eCommerce grew 44% in 2020. That represents a significant portion of furniture shoppers choosing to browse from the comfort of their sofa rather than the hectic atmosphere of an office furniture store.
Engaging options like a Magento 360 product view tool is driving the eCommerce revolution in the home and office furniture arena. eCommerce retailers have a unique role in curating a digital showroom that meets or exceeds the buying experience of traditional furniture outlets.
What Is a 3D Product Configurator?
A 3D product configurator is a detailed rendering tool. It can display every detail and specification of a particular piece. These seamless templates allow a high degree of customization. They also create a great visual experience, from the number of images to product spins to thumbnail choices.
Increase office furniture sales by allowing buyers to:
Explore different color options

Test for functionality

Compare spatial arrangements

Keep a running image gallery of their favorite pieces to narrow down the buying process
A Magento 360 product view tool allows users to rotate each piece, highlight and pinpoint key selling features, and enhanced zoom to capture all the fine details of a furniture item.
The photorealistic WebGL-based render in the Magento 360 product view tool is highly user-friendly. It allows office furniture retailers to capture the business of remote workers and brick-and-mortar businesses alike.
Whether business managers are browsing from the comfort of their living and designing a stylish work-from-home aesthetic or shopping from the boardroom for new chairs, lounge furniture, and decor, eCommerce is the number one way to buy office furniture. Retailers can leverage the power of the digital buying experience by recreating the familiarity of a showroom with 360 product view renders.
This curates a personalized shopping trip from landing page to checkout. Now that's a successful business decision!
The Power of Visualization on Your Product Page
Let's face it — we do sometimes judge a book by its cover and a product by its visual appeal.
Buyers are driven by visuals. There's a story to be told from a single thumbnail.
Flyers, catalogs, and commercial ads are just a few of the sales and marketing techniques retailers have used to drive engagement in the past. 3D images are the latest way to engage buyers.
Consumers are looking for product images that display brilliantly on monitors and mobile devices from iOS to Android. In today's visual economy, consumers are increasingly looking for the next best thing. We want to be wowed, engaged, and drawn in by brilliant graphics, new technology, and a stimulating shopping experience.
After all, isn't the fun of browsing one of the best aspects of the consumer experience?
Our Magento 360 product view tool not only dazzles consumers with vivid graphics to enhance any product page, but these unique plugins provide a fully immersive user experience. This is especially relevant to office furniture retailers who want to secure the sale by allowing buyers to test drive furniture prior to checkout.
With product spins and the ability to place 3D product images in their own office space, Magento 360 product view tools create an augmented reality experience that takes the traditional buying experience to the next level.
Drive sales while keeping customers engaged with interactive visuals. eCommerce is so much more than your average retail experience.
Boost Customer Satisfaction, Configure Success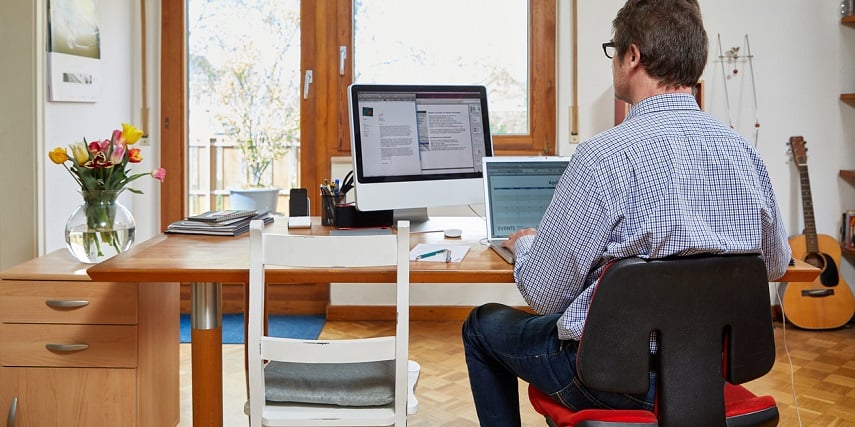 Furniture and decor are among the most difficult markets to maintain a high level of customer satisfaction in. One of the biggest reasons for this disparity is that buyers rarely tried out furniture prior to purchase. The gap in time between the initial purchase and the potential return, refund, or exchange is when traditional buyers first interact with their purchase.
After all, office managers cannot simply transport a new conference table to their headquarters and test it out for a week.
But a Magento 360 product view tool lets buyers do exactly that through a low-input, low-risk demo experience. There's no need to worry about managing physical inventory in order to allow buyers the freedom to visualize the purchase.
Picture a full-screen mock-up of an office environment with your furniture perfectly laid out. There are also suggested furniture pairings customized to a buyer's preference for increased upsell opportunities. The consumer enjoys the benefit of assurance in a major financial decision. Also, retailers enjoy fewer returns and fewer hassles.
Get Started With Threekit's Virtual Photography and Product Configurator
Our Magento 360 product view tool can also bring all members of an executive team on board with a decision. Managers can showcase a potential office setup and gather feedback easily and effectively prior to making a final purchase.
The Magento store features easy-to-use plugins for eCommerce retailers, along with free support and a comprehensive FAQ page. Browse the full catalog of Magento 1 and Magento 2.4 3D images to compare multi-row renders. Next, select the right layout, style, and aesthetic for your storefront and let the plugins handle all the work on the backend.
An increasingly remote workforce comes with its fair share of challenges and opportunities for office furniture retailers. Capitalize on the growth by joining the eCommerce revolution by reaching a wider demographic of buyers around the world and utilizing the latest configurable product and tech tools to drive revenue.
Learn more about how we can help take your business to the next level with an immersive visual buying experience.