How to Reduce Custom Apparel Returns With a Product Customizer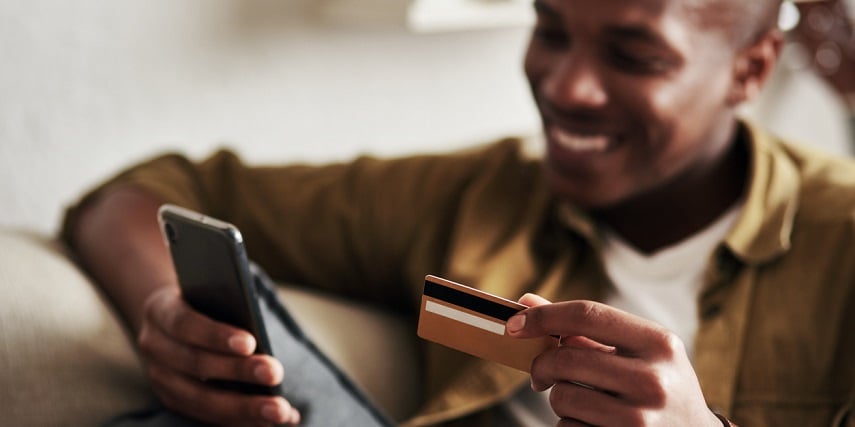 Selling custom apparel in your eCommerce store with a product customizer seems like a smart business move. After all, it's predicted that the custom t-shirt market will be worth $6.9 billion by 2027.
Customers will likely be eager to purchase other customizable products in the apparel industry, as well.
Unfortunately, offering product customization aggravates one of the biggest issues that plague online apparel retailers. Online stores selling apparel experience a 25% return rate.
The costs of these returns are experienced in return freight, restocking and reduced prices for resale. Returns of customized products add to the problem by eliminating the possibility of resale completely.
This leaves you with two options. You can either eliminate the option for returns or focus on reducing returns through your product customizer.
By simply refusing returns, you'll avoid the costs associated with them. But it could disappoint your customers or even turn them away.
A product customizer will go the extra mile to address the reasons why most apparel returns occur and how you can increase your sales.
3 Reasons Why Eliminating Returns Could Hurt Your Sales
It makes perfect sense why any retailer would be reluctant to accept returns for customized products. After all, they can't be resold, so a return means a total loss.
Unfortunately, as a retailer, you also have to recognize your customers' points of view. Shoppers return products because they feel like they didn't get what they paid for.
Consider these ramifications:
Many online shoppers won't give you a chance. In fact,

67% of online shoppers check the reviews page before making a purchase. A strict no returns policy could mean angry reviews. As a result, shoppers will abandon the product at checkout, or worse, never even take the time to look at your products.
Your return policy might be ignored. Research reveals that

62% of customers

expect to be able to return products within 30 days of purchase. This means your customers might not even look for a return policy. Even with a no returns policy in place, you're likely to face return requests and angry customers when you refuse those requests. Unfortunately, angry customers often leave bad reviews that can turn away other potential customers.
You eliminate opportunities for return customers. According to Shopify, a positive return experience inspires

92% of customers

to come back to your site for repeat purchases. You can guess what happens with the same 92% when you refuse those returns.
How a Product Customizer Helps You Reduce Returns
If returns cost you money and eliminating returns cost you customers, what are you supposed to do? Luckily, there's one solution that you may not have considered.
A product customizer is designed to provide online shoppers with a positive experience creating custom products. While providing that experience, it also eliminates many of the pain points that drive online apparel returns.
Still not sure a product customizer is right for your eCommerce site? Learn how a product customizer works to reduce returns.
1. Photorealistic visuals provide accurate depictions of your customization options
A common reason for returns of products purchased online is simply that the product was different from what the buyer expected. While many retailers take the time to write detailed product descriptions, they don't always resonate with shoppers.
90% of what we process is visual. This means the images on your product pages are likely to provide more value to your customers.
3D photorealistic visuals provided by your product customizer offer your customers the chance to see a piece of clothing from every angle. This gives them a clearer idea of what to expect.
Ready to increase the functionality of your product pages and eliminate the reasons that customers return custom apparel products? Click here to learn more about Threekit's revolutionary product customizer.
2. Augmented reality can help solve fit issues
46% of online shoppers cite the wrong fit, size or color as the reason for returns. Augmented reality can eliminate these issues before your customers click 'buy.'
With the use of a mobile device, your customers can configure personalized apparel items. Then they can virtually try on their own products to match fit, color and other specifics before making a purchase.
3. Real-time changes occur on the screen to eliminate surprises
Your product customizer allows your customers to begin with templates of your customizable products and add different product options for a completely personalized item. Customizing methods may include downloadable clipart, dropdown menus, checkboxes or text fields to add personalization.
During the process, image and pricing updates occur as your shoppers make changes. The final product preview allows your customers to see the exact item they'll receive.
4. Pictures from happy shoppers build trust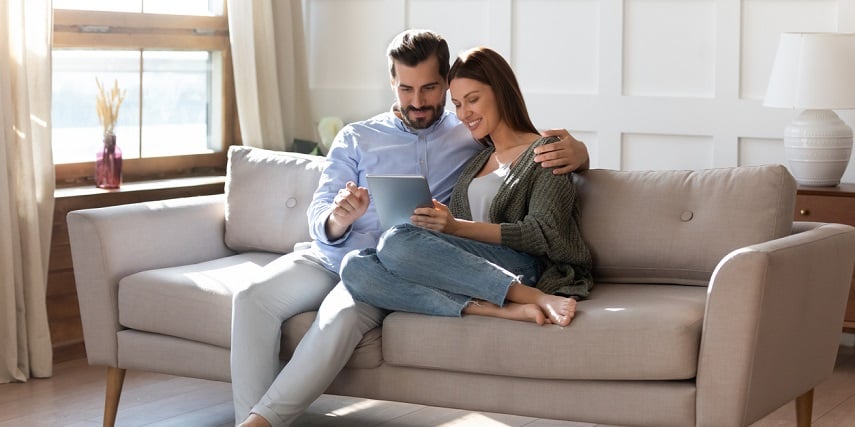 Research shows that 91% of people read online reviews, and 84% trust online reviews as much as a personal recommendation. When you give satisfied shoppers the opportunity to upload photos to your social media accounts or your website, potential customers get the added value of visual proof.
A product customizer that utilizes AR even allows your customers to share images of customizable products during the process before they make a purchase. Customers who share this experience on social media can make shopping a group experience.
Creating an embedded gallery of customer photos on your product pages can help new shoppers envision completed products.
5. Backend Features Help Eliminate Human Error
While many returns are caused by confusion about products, some returns are due to human error on the part of the retailer. After all, online sellers and customer support teams are human, too.
As your customers create customized products, the asset management features are hard at work gathering information.
Manufacturing outputs automatically generate and export production-ready models, CAD files, bills of material, assembly instructions, cut patterns and more. When these figures are automatically listed, errors are less likely to occur.
Threekit's product customizer plugins are compatible with a variety of platforms. Whether you sell apparel on WooCommerce, Magento, Salesforce or a Shopify store, our product customer app can integrate directly into your product pages.
Don't disappoint your customers by eliminating returns. Instead, give them more options than ever with a product customizer that builds buyer confidence.
Ready to start reducing returns? Contact us to learn more about how a product customizer from Threekit can reduce returns in your online apparel store.