How to Create Augmented Reality for Business
Augmented reality is becoming far more than a fun toy. Today, augmented reality is an invaluable tool for businesses. High-quality 3D visuals have seen a growing demand in eCommerce for at least the past decade but the pandemic caused consumer expectations to spike and they're here to stay. During quarantine, shoppers were forced to do nearly all of their browsing and buying from home. Brands stepped up to provide them with highly detailed, photorealistic 3D product visuals raising the bar for every player in the digital marketing game. Some brands went a step further and designed augmented reality experiences enabling customers to view products in their spaces in real-time. Today, the competition is a short keyword search away and consumers have voiced their preference for brands offering AR for ecommerce. In fact, a recent study found that 66% of shoppers said augmented reality increased their confidence that they were buying the right product.
So it's clear that augmented reality can increase customer confidence, and therefore boost sales, but how can businesses go about designing and deploying an augmented reality solution? Fortunately, with rising demand has come new opportunities to incorporate augmented reality into your marketing plan. There are multiple avenues to that end of varying levels of complexity. Let's take a look at a few options.
The Plug & Play Route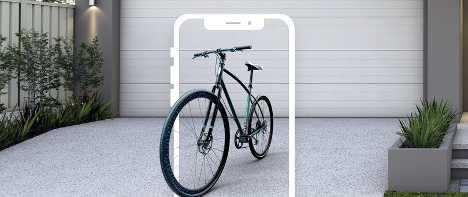 If you're looking for the easiest way into augmented reality going with a pre-built, out-of-the-box application will be a simple entry-level solution. Most of these options are intuitive and relatively affordable. As with all things in life, and business, you get what you pay for. While customers will have a chance to view 3D images of your products in their spaces, you'll be limited by the visual quality these apps have available. Most of these turnkey solutions also only accommodate limited inventories making it difficult to scale up when business improves.
Outsourcing to an Agency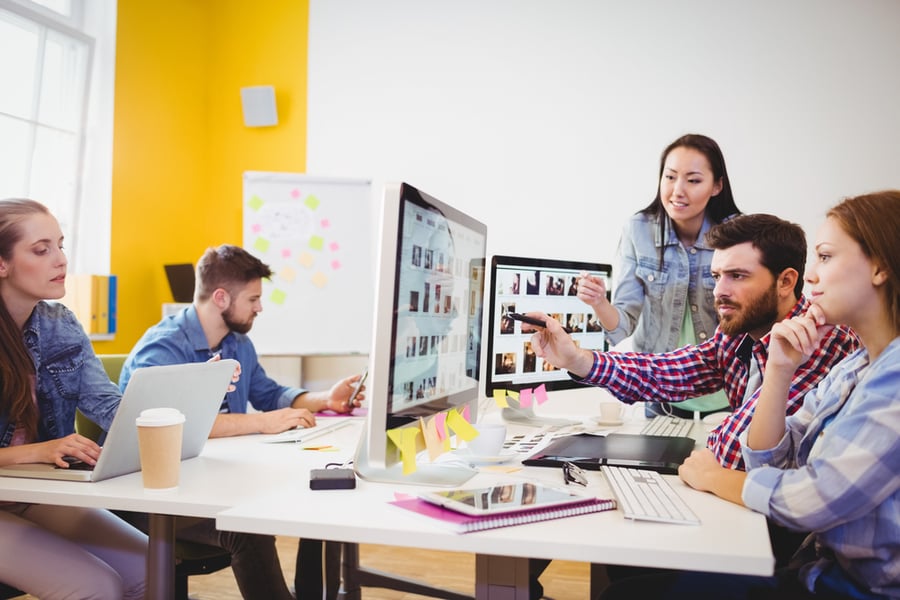 Some digital marketing agencies have entire teams dedicated to building custom augmented reality experiences for clients of all shapes and sizes. This is definitely the premium choice in the world of augmented reality but prices are often sky high. Not only are you paying for the developers, designers, and virtual photographers but you're also billed hourly for project management, account teams, and a host of other services. That said, some marketing managers are happy to pay extra for the additional attention so exploring the agency route may be the right option for you.
Threekit's Augmented Reality Platform
So, the pre-built app is cheap and fast while the agency option is dependable but on the spendy side. The Threekit platform offers the best of both worlds, enabling some of the highest quality 3D visuals out there in a quick, intuitive package. The benefits of creating your augmented reality experience with Threekit are too many to count, but here are just a few.
Scalability
The visual pioneers that founded Threekit cut their teeth on Hollywood CGI effects so the bar is high right out of the gate. As business picks up or an already complex catalog grows, the experienced team at Threekit has the tools, assets, and know-how to help you stay ahead of the curve. With Threekit, you don't have to settle for bringing a portion of your catalog online. You can generate high-end AR experiences for every configuration of every product with our scalable platform.
Affordability
Threekit is made up of a nimble team that's perfected their crafts in both augmented reality designs and overall processes. This means rates are far more affordable than a full-service digital agency would charge. In construction, they say a job can be done fast and cheap, or fast and expensive. Threekit has turned that notion on its ear.
Configurability
The Threekit platform can accommodate literally tens of thousands of product permutations from color, to styles, to available accessories. The only thing that will delight customers more than high-quality 3D visuals in their own personal spaces is a nearly endless inventory of options.
Seamless Integration
The Threekit platform is specifically designed to integrate seamlessly with your existing product visuals and workflow solutions. The team at Threekit also works closely with some of the world's leading digital sales and marketing teams including Salesforce. Getting started with Threekit is about as simple as the out-of-the-box apps. Here's how it works in three simple steps:
Import or create files. - The whole process starts with files, and we'll work with what you have. You can import a 3D or CAD file. If you don't have those, we'll build a 3D file from representative photos and materials that you send to our team.
Plug into the platform. - Once in-hand, we import your 3D files into the platform as models, materials, and assets. We then use rules from your product catalog to create parameters for how a customer can configure the product on your site.

Go live.

-We place the player on your website with a built-in user interface and the augmented reality feature turned on and ready to go.
There's never been a better time to get started with augmented reality for your business. Well, perhaps yesterday, but later is better than never. The team at Threekit is ready to help put your products in customer spaces in real-time featuring amazing 3D visuals and nearly endless configurability. Whether you oversee digital marketing for a B2C or B2B brand, the Threekit platform is one of the smartest ways for you to help customers enjoy a self-guided journey with confidence. When customers can try virtually every available product on for size, the products sell themselves.
Only you know what augmented reality solution is best for your business. If you're ready to expand your marketing plan to include an immersive augmented reality experience with a proven partner and platform, get in touch today for a consultation or demo.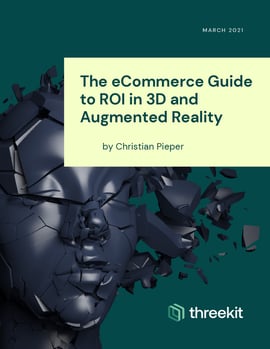 The eCommerce Guide to ROI in 3D and Augmented Reality