How to Boost Agile Marketing With a Salesforce Product Configurator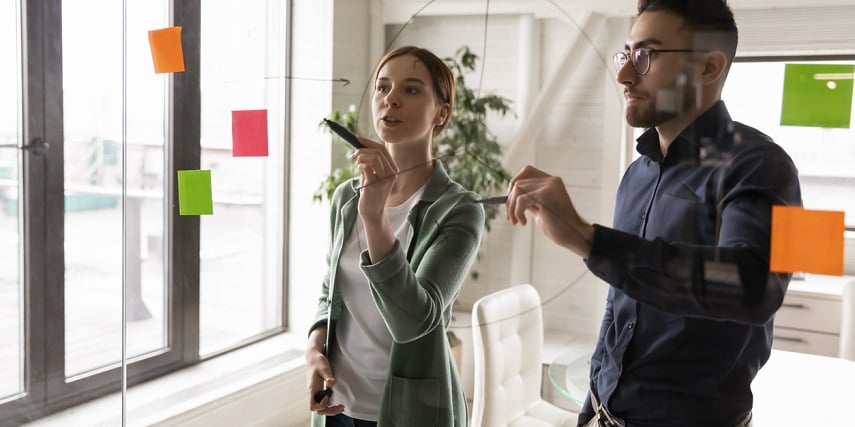 Agile marketing is a hot trend across many industries (just like using a Salesforce product configurator!). According to McKinsey, companies that implement agile marketing can achieve a 20%-40% increase in revenue.
The agile approach helps make effective changes to your existing marketing strategy and take your efforts to a new level. A Salesforce product configurator can help you implement agile marketing tactics by providing the much-needed data for every sprint.
Let's take a close look at how product configuration tools may be vital to the success of your agile marketing strategy.
What Is Agile Marketing?
The key to the agile approach is taking the process one step at a time. Instead of developing a bulky marketing campaign and waiting for it to demonstrate results over time, you break each goal into smaller segments and follow through with them regularly.
To get started with agile marketing, your team needs to identify high-value projects and focus its attention on achieving the main goal. The work on reaching this goal is broken up into short work periods called sprints.
Each sprint lasts between two and six weeks. During this time, your team is intensively working on achieving an interim goal. Once the sprint is over, the experts gather to:
Analyze their work.
Identify successes and failures.
Make sure the team is on track.
Set a new goal for the next sprint.
The agile approach allows you to identify problems with your marketing strategy before they turn into costly disasters. If something goes wrong during one sprint, it's easy to get it fixed immediately rather than wait for the project to be over.
Overall, agile marketing breaks up large projects into a series of smaller segments, which eventually come together to help you achieve key goals.
To ensure the success of your automated agile marketing campaign, you need proper tools. They include:
A robust CRM
A collaboration tool
Email marketing tools
Data analytics tools
Also, eCommerce companies that use Salesforce product configurators have an extra automation weapon in their arsenal. This data-collecting app can provide the much-needed fuel for your agile marketing strategy. Here is how.
1. Regular input
When your team is busy analyzing the work from each sprint, it needs regular data input. A salesforce.com product configurator is a perfect source of customer data.
When buyers configure complex products, they give you an understanding of how well your marketing campaign works.
What type of products were you trying to sell? Were you trying to improve the customer experience? Did you want to promote a particular add-on?
The visual product configurator allows you to monitor customer behavior, giving you valuable insight into previous marketing work.
Additionally, you can use this detailed information to plan your next sprint while giving your sales reps something to think about.
2. Fast results
When you are implementing an agile marketing strategy, you need to see fast results. Otherwise, it can be hard to analyze your sprints.
Many consumers spend hours configuring products on your website. All their actions generate big volumes of valuable data.
For example, a change in the pricing strategy can immediately reflect on how consumers approach customization. Salesforce CPQ option allows real-time price adjustments depending on the configuration the consumer chooses.
You can collect data about configuration preferences before and after price adjustments. This can help your marketing team understand the popularity of the existing pricing model.
If you have a configure price quote tool, you can even see how and when shoppers change their minds.
Click here to learn more about our Salesforce product configurator.
3. SEO insight
If you are running a search engine optimization campaign, you are worried about such metrics as bounce rates, conversion rates and the time spent on the page. When you implement a Salesforce product configurator, consumers start spending more time on your website.
Instead of rushing through the product catalog, buyers take advantage of customized product visualization options. As a result, the bounce rate goes down while the conversion improves.
A user-friendly interface of the configuration functionality keeps the consumer busy while you can analyze their behavior and improve your website's rankings.
4. Clear goals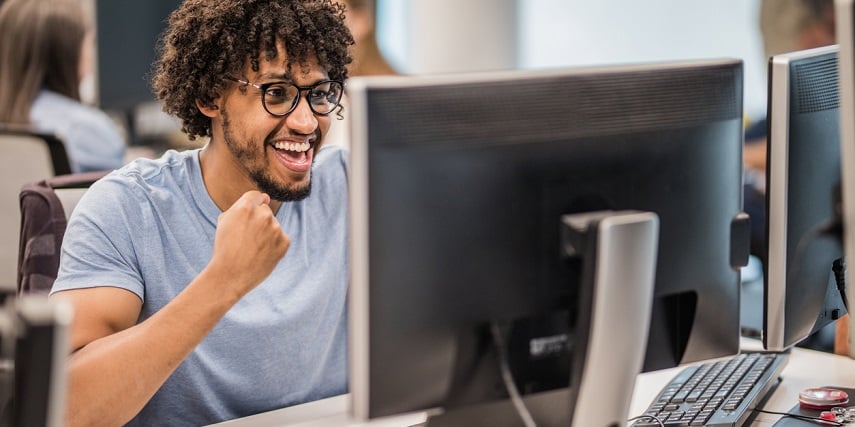 When you implement an agile marketing campaign, you need to be clear about your goals. The data you collect from a Salesforce product configurator can help you set these goals and break them up into segments.
When customers configure one product, they already give you plenty of data to analyze. You can understand buying trends and make predictions for your future marketing efforts.
While the sales team is increasing conversions, your agile marketing team can set realistic goals.
5. Better paid marketing tactics
With Google's third-party cookie phaseout looming over marketing teams, any opportunities for first-party data collection are welcome.
A Salesforce product configurator allows you to gather customer information on the spot. This, in turn, allows you to streamline the agile paid marketing strategy.
The moves consumers make when working with the product configurator help you adjust your paid ad content and decide where to place your next ads.
6. Improved agile email marketing
Email marketing automates a big chunk of your agile marketing campaign. It can also provide data for analytics purposes.
You can use a Salesforce product configurator to design personalized email marketing campaigns, which in turn help you analyze your current marketing efforts, improving the workflow in the process.
Whether you have a large or small business, targeted email campaigns usually demonstrate quick responses. That's highly useful when designing a plan for agile marketing sprints.
Leveraging the Right Tools to Implement Agile Marketing
Agile marketing can be a highly effective approach for eCommerce companies. It's especially useful for businesses, which struggle with bulk campaigns that don't bring the desired results.
Quick reactions to arising problems can help you adjust the marketing strategy before poor decisions lead to extra expenses.
A Salesforce product configurator is an excellent data-gathering tool. It can help you implement agile marketing tactics, run successful sprints and gain valuable insight into the nature of your marketing goals.
At Threekit, we can help you make the Salesforce product configurator a part of your agile marketing strategy. To learn more, contact our team of experts at any convenient time.