How to Automate B2B Quotes With a BigCommerce Product Configurator
When your customers use your BigCommerce store, there's a number of things they expect as a baseline of solid customer service. Their expectations often include the ability to quickly generate a pricing quote, and one tool that can help them do that is a BigCommerce product configurator.
Think of what your customers expect when they visit your site: they want a seamless product customization experience, where they're presented with the right options for them. They want information presented to them to help them make a decision.
Once they've made that decision, however, they want to move on it as quickly as possible. That's where quote generation plays a big part in helping them get from the research to buying phase quickly.
4 Benefits of Automating B2B Quote Generation With a BigCommerce Product Configurator
A BigCommerce product configurator can help you greatly improve the quote generation process for your customers. Here are four ways it can help as your customers configure their own custom product.
1. More reliable consistency
When your customers engage in product configuration in real time, they want to be sure the prices they're seeing are within their price range. They also want to know that there's no deviation from what they expected to pay going into the process.
One area in which your customers will want reliability is in their ability to generate a quote. They want to know what features they can get and at what price they can get them.
They're looking for consistency in terms of delivering a quote, and with a BigCommerce product configurator, they can receive that. The functionality of the product customizer enables it to produce consistent quotes the customers can rely on, with no sticker shock at the end.
There won't be variability with regard to the prices they see beyond changes due to altering the features. Every price pulls from your product management database or PIM.
They'll be able to see what kind of value they'll get after the product configuration process is complete. They can also make choices based on their budget.
This kind of consistency is something customers crave.
They don't want surprises when it comes to price. They just want to have the quote generator come up with figures that make sense based on what they know about the offering.
2. Speed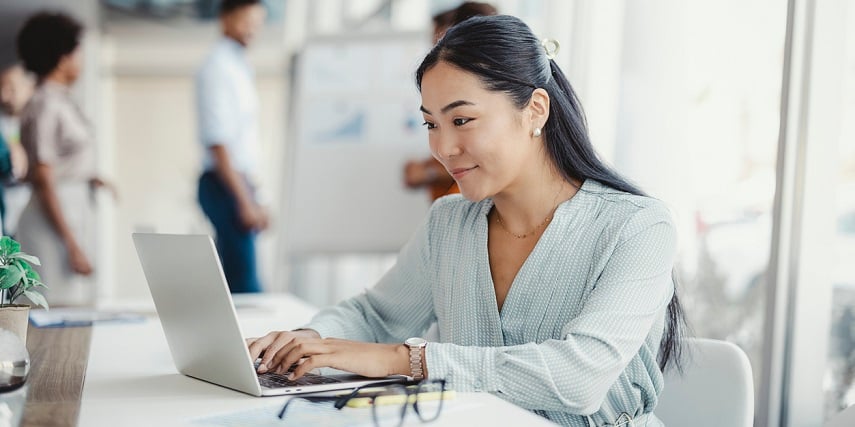 When customers are looking for information, they want it fast, and they want it now.
While they'll be patient for the right product, the onus is on eCommerce platforms to provide customers with the information they need as quickly as possible — lest they get impatient and move to a competitor.
What that translates to from a customer service standpoint is that they want access to data as fast as they can get it. That includes information about the features, the look and feel, and especially the price.
With a BigCommerce product configurator, you can generate quotes fast as the customer has had the chance to design their own product. Upon serving as their own product designer, they'll finish customizing features on the product page and nearly instantly be greeted with a price quote.
Changing the features isn't a problem, either. They can readjust the quote in short order if they need to tailor the product further.
This aspect of the BigCommerce product configurator goes beyond just being user-friendly. It embraces the reality that customers are making lightning-fast decisions.
Whether you're a small business or a larger operation, generating quotes with speed will only serve to help your customer want to purchase from you. The alternative is slower quote generation, which will only hamper your conversion rates.
3. Low overhead costs
Generating a quote can often take up time and resources from an organization. It can involve meeting with the customer or potentially holding a call to discuss pricing options.
With a BigCommerce product configurator, this is no longer a concern. Your ability to generate quotes is baked into your eCommerce website.
Now, instead of spending time calculating a quote based on a conversation with your customer, you ensure they can receive it instantly. You automate a process that was done manually in the past, allowing you to focus on other important tasks while your website automatically provides clarity on pricing.
As your customers move through the process and customize products, they can receive instant pricing options that keep them informed and up to date. The time you save generating quotes for your online store can be spent focusing on pricing and sales strategies.
Click here to learn more about our BigCommerce product configurator.
4. It supports independent purchasing
Integrating a BigCommerce product configurator into your eCommerce store has a lot of benefits, such as:
It taps into augmented reality and augmented reality to provide 3D models and visualizations of your customer's custom product.

It allows your customer to design the perfect product of their dreams.

It increases overall customer satisfaction and customer experience.
Those aren't the only benefits, however. It also helps break down a critical barrier to your customer making the purchase.
All of this enables independent shopping, customizing and product testing. No customer needs to wait for a sales agent.
Getting a quote on a product can be a harrowing experience for your customer. They have to inquire about the price and then potentially negotiate if it's not to their liking.
With a BigCommerce product configurator and its instant quote generation, you reduce potential friction that could prevent you from closing the deal. Your customer customizes, the configurator pops out a quote and they can make the decision within seconds.
Managing the sales cycle is all about moving the customer from one stage to the next as quickly as possible. With a BigCommerce product configurator and its ability to generate fast quotes, you can do this.
If you want your customers to tap into the power of a BigCommerce product configurator to create their own customized product, look to Threekit.
Threekit can partner with you on setting up your BigCommerce product configurator. Don't delay — to get started, contact us today!