How to Appeal to Runners and Athletes With a Custom Shoe Configurator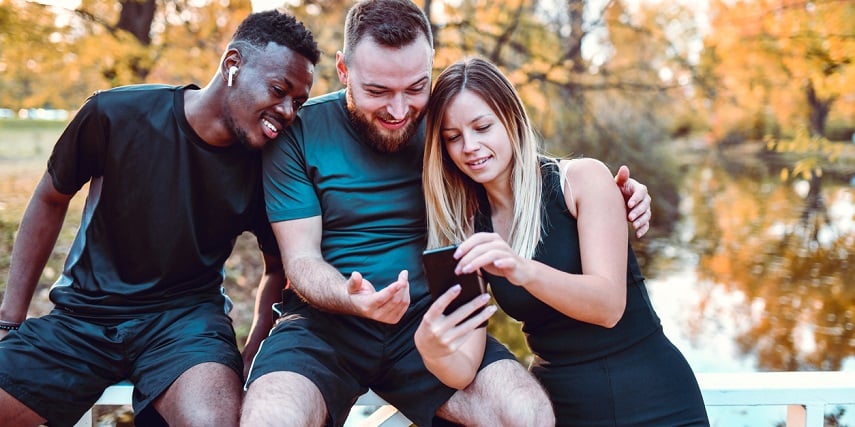 If you want to sell custom shoes to athletes or runners, you'll need to make the online shopping experience perfect. Start by including a shoe configurator that gives them complete control over product customization.
Unlike more casual shoe shoppers, athletes and runners will look for the ideal design for every detail of form and function. This is why you need to make sure their eCommerce experience inspires them to buy.
To facilitate this, include a shoe configurator on your product pages. This can give these customers the ability to select the perfect running shoe based on their specific preferences and needs.
Here we'll discuss some of the ways in which you can appeal to athletes and runners by implementing a shoe configurator tool.
1. Enable Customers to Design the Perfect Custom Running Shoe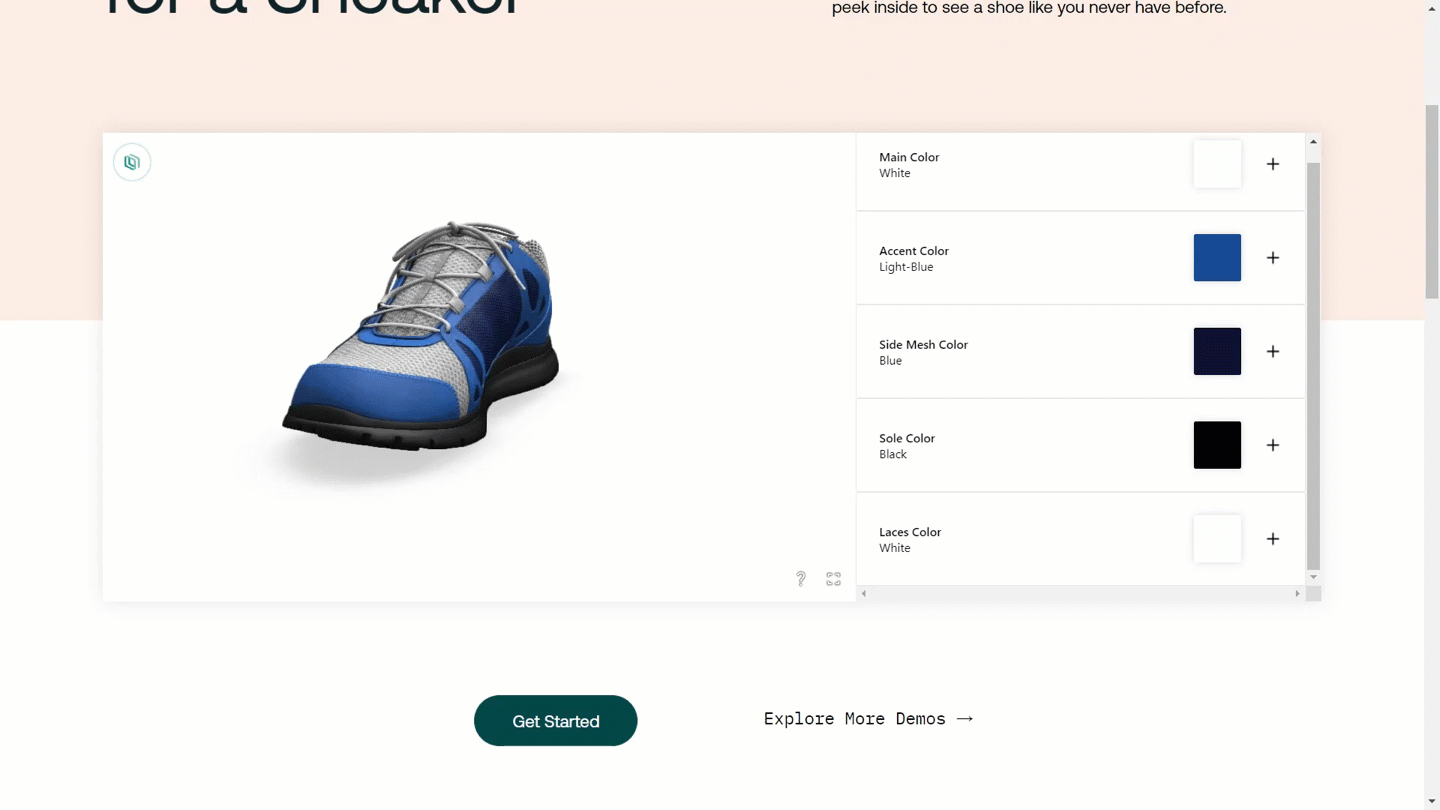 Some of the biggest shoe companies, such as Nike and Adidas, know what athletes and runners want from their shoes. As a result, they've worked to offer the best possible customization experience by integrating fully interactive shoe configurators.
While more casual customers may be okay with a few product images and custom features, professional athletes and longtime runners will want a shoe that truly feels like their own.
Consider what Nike has offered its customers with the Nike by You platform. Members can create their own designs that rival those of the Nike Air and Nike Air Zoom-type shoes. They can produce something genuinely unique.
Customers can select colors for every part of designing their shoes, including the outsoles, midsoles, laces, embroidery, and other aspects. They can even add custom text on the heel or tongue label to effectively personalize an original shoe.
Athletes and runners want a shoe with expert craftsmanship that functions as a companion in their journeys. Whether running their longest marathons or working toward the medal they've had their eyes on for years, athletes need high-quality gear. To help these individuals realize their dreams, you can use a shoe configurator that allows them to create their own shoe from scratch.
In addition to color options, you could allow customers to choose different material options or structural designs for various parts of the shoe, giving them full control over their designs.
Some configurator tools will even allow athletes to pair custom shoes with other apparel that you might offer. This can help them piece together the perfect outfit. In the process, they could order an entire ensemble of products at once in a bulk purchase. This will increase your average cart value.
To learn more about the capabilities of Threekit's shoe configurator, click here.
2. Inspire More Confidence in Customer Purchases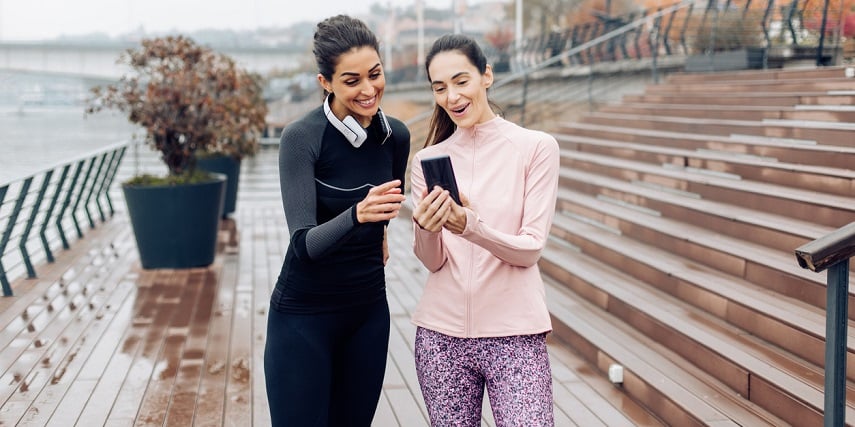 It's not enough for athletes to be able to choose from a wide range of features. They want to know exactly how the final product will appear before buying.
They'll have a good idea of how the shoe should look with basic 2D product images. But a 3D product configurator can further instill confidence with in-depth 3D images featuring 360-degree product views.
In fact, both 360-degree views and 3D images can reduce product returns by as much as 35%. Also, conversions can increase by up to 40% with interactive 3D.
For example, in addition to custom features and product images that reflect changes made to shoe designs, some Nike by You configurators give customers a full 360-degree view of the product from every angle. Customs can then zoom in and rotate the image. This eliminates all doubt as to how the shoe will look without the need to see it in person.
Apart from showing what the custom shoe design will look like once purchased, you can also incorporate a configure price quote (CPQ) feature. This shows the price of the shoe based on the specific options shoppers choose.
This will keep them aware of what they'll wind up spending during the checkout process. It can also prevent them from abandoning their shopping carts when they see the final price tag.
3. Use Augmented Reality to Allow Athletes to Try on Their Custom Shoes
It's one thing to enable athletes and runners to customize a shoe using a shoe design tool. It's another to allow them to actually see the shoe in person before buying. To further drive sales and customer engagement, consider integrating an augmented reality (AR) solution with your shoe configurator.
When connected to your configurator, AR technology can essentially bring your physical retail locations into athletes' homes.
Customers would be able to use their mobile devices to take foot measurements and design a custom shoe that's the right fit. After creating their custom shoe, they could then project a shoe model on their feet to see how the shoe would look.
Ultimately, AR technology can help fully recreate the in-store shoe buying experience for athletes and runners who may not be able to visit your locations. They can see how the custom products would appear in a real-world setting. Subsequently, they'll be more likely to purchase your products.
Differentiate Your Business With a Shoe Configurator From Threekit
If you want to harness the power of an innovative custom shoe configurator and connect with runners and professional athletes, it's important to find the right tool that features all of the capabilities you need.
With the help of Threekit, you can build a product configurator that accurately represents your entire inventory with photorealistic 3D images that customers can explore in full. Using our virtual photography software and samples of your inventory, we can reconstruct your entire catalog on a digital platform.
We can then connect your catalog to a product configurator that customers can easily use to create custom running shoes and more on your product pages. If you want to implement AR technology, we can also integrate an AR solution for your product configurator.
Regardless of what you're looking for in the perfect shoe configurator tool, we can provide it here at Threekit. If you would like to find out more about how our solution can help your business, connect with us today.