How a Sneaker Configurator Helps Win First-Time Online Shoe Shoppers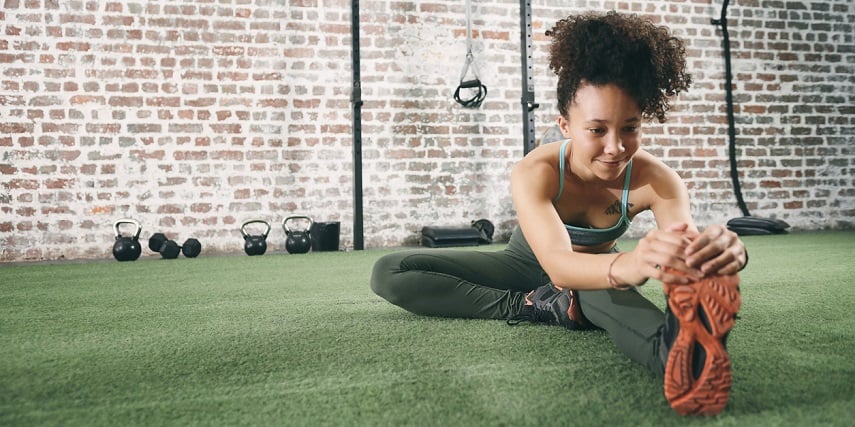 Sneakers have been around for much longer than shoe configurator tools. The first rubber-soled sneakers were created in the 1860s by Charles Goodyear for playing croquet. Over a century later, one of Nike's most famous all-terrain sole types for athletes was invented with inspiration from a waffle iron.
Today, sneakers aren't just for athletes. From exercise and play to long work hours or the simple need for a comfortable shoe, most people can appreciate a high-quality pair of sneakers.
America's ongoing love affair with sneakers is great news for retailers. Many shoe brands even have successful t-shirts and complete clothing lines.
However, the transition to online sales for this market can be tricky. Whether your customers want the ideal pair of running shoes or the perfect match for a favorite outfit, the quest for a great pair of sneakers usually includes more than standard shoe options.
Luckily, you can provide your customers with a way to examine every detail of the shoe design and even virtually try them on. A sneaker configurator provides an online sneaker shopping experience similar to that in a physical store.
How a Sneaker Configurator Transforms Online Shoe Shopping
Walking into a shoe store provides sneaker lovers with a complete experience. However, replicating this experience online is a challenge.
Online retailers attempt to increase buyer confidence with perks like gift cards for online purchases and free returns. But these methods aren't always successful.
Instead, businesses need to invest in the actual shopping experience, not tangential incentives. A sneaker configurator provides many of the same options as shoppers get in the store, making online shoe shopping more appealing to inexperienced users.
Configurators are design tools that online retailers use to provide shoppers with 3D visuals, try-on options, and customization. Users can also see the changes they make in real time and even keep up with pricing differences for custom features. For first-time online shoe shoppers, these experiences can make all the difference.
Ready to create an online sneaker shopping experience your customers can't wait to use? Learn more about Threekit's sneaker configurator to see how.
5 Ways a Sneaker Configurator Can Help You Win First Time Online Shoe Shoppers
For many types of clothing, shopping online can be accomplished by a careful size assessment and general knowledge of the brand you seek. But shopping for shoes is often a completely different experience. For athletes seeking a running shoe, certain features are vital for a comfortable fit.
Shoppers searching for a comfortable work shoe also require a certain appearance with uniforms. Visualizing these necessities from a single image on a webpage can be impossible.
Adding a sneaker configurator to your eCommerce store offers your shoppers a more revealing experience. Consider these ways a product configurator can have first-time online shoe shoppers placing your products into their shopping cart.
1. 3D Views
90% of what we process is visual. While your product descriptions provide useful information, they're not providing the sales points that complete visualization can accomplish.
A 360-degree view of every part of the sneaker design provides your shoppers with a much more realistic view of the sneakers they're dreaming of. Close-up views of the sole, color and design features, inside padding, laces, and customizable features can provide important details about the sneaker design and functionality.
71% of consumers say they would shop more often if they could use AR, but only 1% of retailers say they're using AR. With an easy-to-use product configurator that integrates seamlessly with your online store's interface, you can be in a position to be one of the retailers tapping into this large percentage of shoppers.
2. Virtual Try-On Options
Looking at an attractive pair of sneakers in a picture is one thing. But shoppers want to know how sneakers will look on their feet. With the use of augmented reality (AR) and a mobile device, like a smartphone, users can place the sneakers in their space, or more specifically, on their feet.
Shoppers can finally experience the same shopper confidence of trying on a pair of sneakers at a physical store while at home on the couch.
3. Custom Designs
Many popular sneaker companies have joined the trend of offering custom sneakers for creative shoppers wishing to express their unique sense of style. Always an innovator in sneaker fashion, Nike launched NikeID in 1999 as a way for shoppers to create custom shoes online.
Eventually, the platform became popular in physical stores, as well.
Today, Nike By You is a popular page on Nike's website. Adidas offers shoppers an opportunity to join the Adidas Creators Club and create custom sneakers. You can also create your own version of the iconic Converse sneakers that never go out of style.
For customers dipping their toes into the sneaker customizer experience for the first time, an online customizer provides a no-pressure experience to test their design skills. Perhaps your customers haven't shopped online for sneakers in the past. Then your easy-to-use configurator may be the tool that encourages them to take the plunge.
4. A Complete Shopping Experience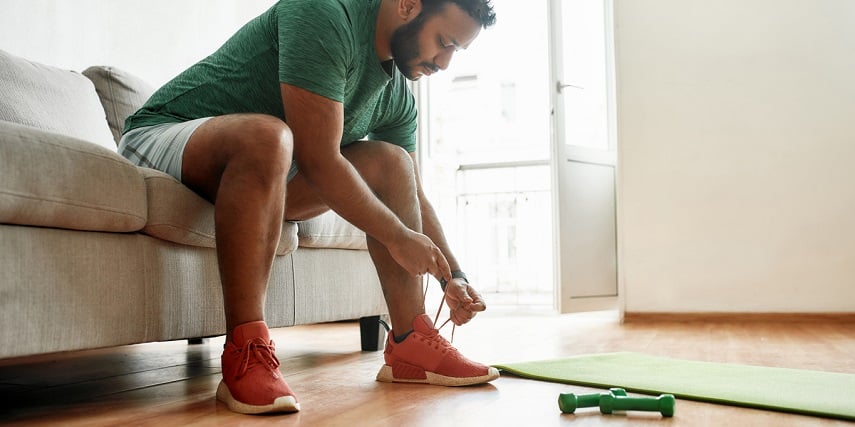 Some online shoe shopping experiences are reminiscent of a store catalog; they're designed to encourage you to visit the store for a better look. But a sneaker configurator finally offers shoppers a fully online experience.
A sneaker configurator can provide potential customers with these options while they're shopping for sneakers online:
360-degree views of the product
AR options that include virtual try-on
Customization options that show real-time results
The option to share your creations online
5. Shared Experiences
For many shoppers, increased confidence comes with the enthusiasm of their peers. A product configurator allows shoppers to create customized sneakers, save these unique creations, and then share them with others.
Instead of shopping alone, users can share a great item with friends, family, or a group of online followers who can encourage them to make the purchase.
These features combine to create a level of buyer confidence that hasn't been available for online sneaker purchases in the past. For customers to actually complete the checkout process in your online store, they need the confidence to believe they'll be satisfied with the end product they receive. A sneaker configurator can help them achieve this.
Ready to get started? Then learn more about how Threekit can revolutionize the way you serve customers online.