How a Shopify Product Customizer Optimizes the Digital Tailor Trend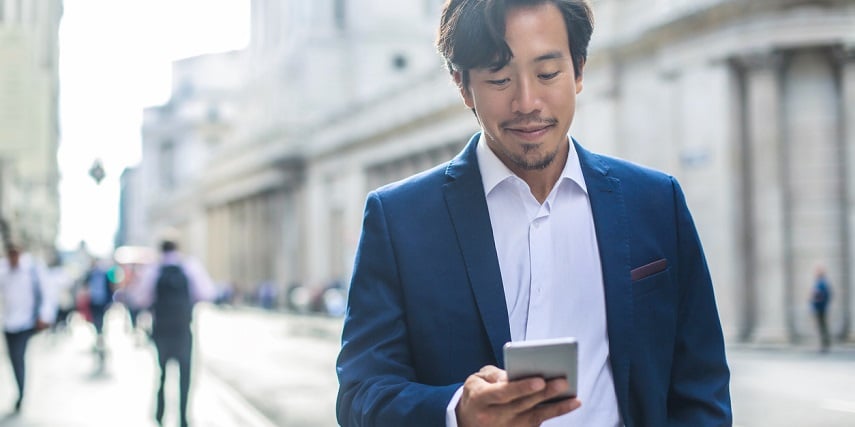 With the added convenience and technological advancements that the digital tailor trend offers, more and more shoppers are buying custom suits online. To capitalize on this trend, a Shopify product customizer can be the key to revamping your business's eCommerce experience.
Consider the statistics: In a survey conducted in 2017, 12% of male respondents stated that they would gladly purchase suits online, which is not a small number. With the introduction of even better tools and the pandemic, that number is likely to increase.
That same year, the value of eCommerce apparel sales in the U.S. totaled $68 billion, with expectations to reach approximately $100 billion by the end of 2021.
If you're not taking full advantage of this rising trend, you're likely to fall behind more innovative competitors. To showcase some of the ways you can use a Shopify product customizer to sell more suits online, the following are some key features that you'll find with the right solution for your Shopify store.
Allow for Full Customization of Every Suit
A comprehensive Shopify product customizer will give customers the ability to enjoy the same tailoring experience online as they would in-store, with the ability to design the perfect suit that's uniquely theirs.
Many types of businesses use customizers to optimize the shopping experience. The market for custom suits is no exception if you want to gain a competitive edge.
Through a custom design tool, you can enable customers to select and customize every aspect of their custom suit, including these elements:
Fabric
Lining
Buttons
Lapels
Pockets
Vents
Jacket details
Additionally, customers can customize trousers and shirts based on what works with the jacket.
A complete product customization tool will make it easier than ever for customers to choose the perfect custom product options as they gain full control over their designs. When they know what to expect once they order, customers will be more confident in their purchases.
Keep in mind that if certain options become unavailable or if they aren't suitable for a particular design combination, you can guide the customization process using conditional logic.
For example, you can hide options such as material swatches if you no longer offer them. This will help prevent customers from ordering designs only to discover that they're no longer in stock.
You can also organize the entire process so it's fun, not overwhelming. Organize your options in starter templates, dropdown menus, checkboxes and recommended add-ons so users can easily navigate the interface.
Accurately Represent Suits With Photorealistic 3D Images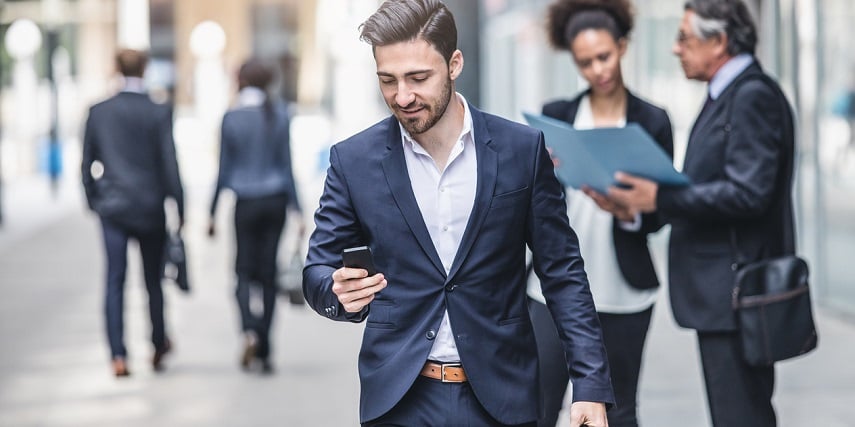 Don't just stop at making the customization process intuitive and engaging with a Shopify product customizer. You can also effectively showcase your designs with detailed interactive 3D product images.
Static, 2D PNG and JPG product images only limit your product pages in today's world, where interactive 3D is king. In fact, you're likely to see up to a 40% increase in conversions when you use high-quality 3D images that customers can fully explore.
Thanks to innovations in virtual photography, businesses can effectively convert their entire inventory and customization options into 3D assets for use in a product configurator. Customers can then interact with images and assets to create a nearly infinite number of customized products.
As they create their custom orders, shoppers will be able to zoom in and rotate the image of their tailored suit. That control gives them a clear idea of how the final product design will look.
This will further reassure shoppers that your products truly provide what they're looking for in a custom suit.
Want to find out more about how Threekit's Shopify product customizer and virtual photography can generate top-quality 3D product images? Click here to see what our solution can do for you.
Enable Customers to "Wear" Their Suits With AR
If you want to bring the in-store tailoring experience into your customers' homes, augmented reality (AR) solutions can take your Shopify product customizer to the next level.
Using AR in conjunction with a custom product builder can essentially allow customers to "try on" their own product designs. Then they can determine if they're the right fit based on accurate size representation.
They'll also be able to get an even better sense of how the suit will appear once ordered.
Suppose that customers decide they don't like a particular design. Then they can simply return to the product personalizer and make any necessary changes. Once they're ready to buy, they can complete their order right from the custom product designer.
Update Pricing in Real Time While Customizing
Your customers will also likely want to know what they'll be paying for their tailored suits before completing their order. Using the right Shopify product customizer, you can update pricing for customizable products as customers choose various options.
For instance, a customer may select different materials and jacket details from a dropdown menu. At the same time, they can watch the pricing change in another area of the screen.
This is particularly invaluable for online stores selling tailored suits. These products often cost hundreds or thousands of dollars, making them a big investment.
Transparent pricing will help gain the trust of customers, increasing the likelihood of purchase with each customization.
Implement the Ideal Customizer With Threekit
If you're in the market for a great app to allow for the perfect online tailoring experience, turn to Threekit. With the help of our Shopify product customizer app, you can harness the power of extensive customization, augmented reality and top-quality 3D product images that establish a strong connection with customers.
Threekit offers one of the best customizers for any online store, including Shopify and other eCommerce platforms. Using our innovative product configurator platform, customers can create nearly unlimited product combinations, whether designing the perfect suit or other custom-tailored apparel.
With Threekit, you'll be able to:
Create top-quality product images with virtual photography.
Upload these as assets into a 3D product configurator tool that's easy to install and use.
Utilize AR functionality to bring your designs to life.
If you would like to learn more about our solution and how it can create the ideal eCommerce experience, connect with us today.