How a Real-Time Visual Configurator Increases Brand Trust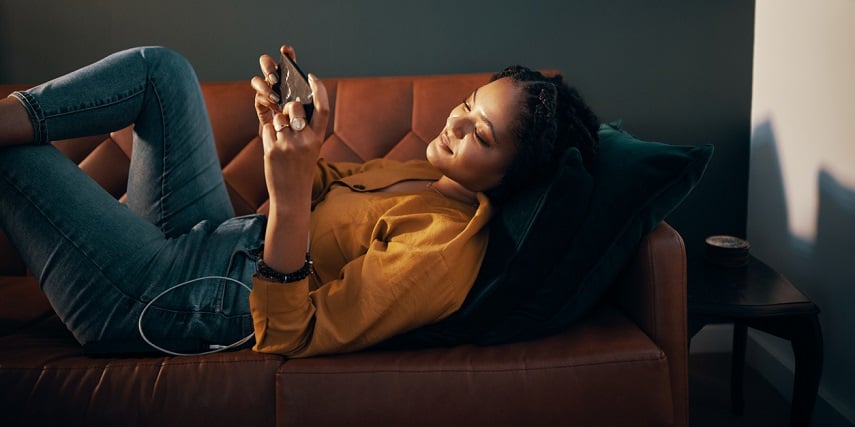 Part of standing out among many competitors entails gaining people's trust. In fact, 81% of consumers have made it clear that they need to trust a brand before buying from them. A visual configurator can be a vital asset for gaining your eCommerce customers' trust.
When used the right way, a product configurator will both impress your customers and encourage them to turn to you over less impressive competitors. People want to be able to believe a brand is on the customer's side and not looking to simply take their money.
However, it's important to know which features will be key in earning shoppers' trust. Here we'll go over some of the ways you can use a visual configurator to win over leads and boost conversion rates.
Customers Are Likely to Spend More Time on the Website
If you can attract shoppers with a visual configurator on your product pages, they'll face a more engaging tool that does much more than basic product images and descriptions. If you offer customizable products that customers can configure, giving them access to this kind of tool can encourage them to stay on your website longer.
Shoppers will want to spend some time playing around with the configurator, especially if many product configurations and options are available. Over time, the customer is more likely to trust a brand that keeps them so engaged.
Suppose potential customers really enjoy using your visual product configurator. In that case, they may be even more inclined to:
Explore the rest of your website

Reach out to you with additional questions

Make more purchases
They'll Know Your Company Is Clearly Investing in the Ideal Customer Experience
A visual configurator that allows for easy customization and insight into custom products can go a long way in showing that you care about people's buying experience. Having detailed images, a user-friendly interface, and details such as product specifications can wow prospects as they interact with your brand.
If shoppers see that you're willing to go the extra mile in ensuring your customers enjoy using your eCommerce platform, they're far more likely to invest in your brand. Additionally, including rich details about your products shows your brand's interest in helping shoppers make informed buying decisions.
Other brands that stick to traditional product pages may seem detached, outdated, and even lazy by comparison.
High-Quality Product Visualizations Speak to the Quality of the Actual Product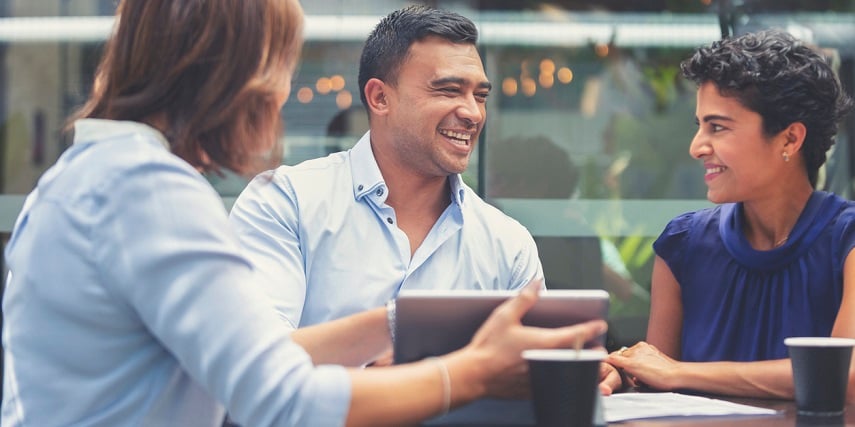 Don't underestimate the power of product images when it comes to winning people over. High-quality product images alone can increase trust among online shoppers.
But you'll also want to make your images interactive whenever possible. After all, interactive images are particularly helpful in gaining people's trust in a vendor.
Thankfully, innovations in visual configurator software make it easy to digitize product lines. Then you can turn them into photorealistic 3D models.
These 3D images can show products from every angle. Customers can zoom in and out, rotate, or even view the functionality of individual components up close. With high-quality interactive 3D visuals of new products available, people are likely to believe this quality will be reflected in your products.
3D product visualizations in a product customizer can significantly build trust. But you can achieve this even more effectively with augmented reality (AR) simulations of your products.
Virtual reality transports people to a virtual space. But AR brings virtual objects into the real world, blurring the lines between reality and 3D imagery.
With mobile devices such as smartphones, customers can bring their custom designs for configurable products into their homes, offices, or other spaces. They can then fix it into place and physically move around it, viewing it from every perspective.
The model will be to scale. It can give the user a better sense of how the product would look and fit once purchased.
Using both AR and 3D product images, your virtual products can leap off the product page. This creates a much more memorable and impressive customer experience.
In turn, people will come to trust your products over others that come with more generic representations.
Want to find out more about how Threekit's visual configurator can impress customers with high-quality visuals? Click here to check out our solution!
Transparent Pricing Shows That the Brand Doesn't Deceive Buyers
Customers also want to avoid paying any more than they have to for a product. This is especially the case for complex products that typically come with a bigger price tag.
To give your customers more peace of mind while shopping online, your visual configurator can incorporate a configure price quote (CPQ) feature that details pricing in real time.
As shoppers choose from various custom options, they'll see the price reflected right beside the visual configuration. This eliminates any potential for unpleasant surprises they might otherwise encounter once they review their shopping cart.
If you can provide pricing for your products that updates in real time, this will prove to customers that you're not interested in deceiving them. A CPQ feature can also make it even easier for sales teams to quote products on the spot when using a configurator integrated into an ERP or CRM. This allows for more relationship-building in the sales process.
Use Threekit's 3D Product Configurator to Gain Trust and Boost Sales
All of these advantages can give people a great first impression of your brand and what it's about. To help you achieve success with your configurator, you need to implement the right visual configurator tool for your business.
Threekit offers a comprehensive platform that can capture your entire inventory through virtual photography. Our experts can then help develop in-depth 3D images for configurable products that you can include in an intuitive 3D product configurator. This tool is compatible with most eCommerce platforms, including Magento, WooCommerce, Shopify, WordPress, and many others.
Do you want to bring your products to life and really attract customers' attention? We can also integrate an AR solution that users can access straight through your product configurator.
For additional information about our product configuration solution and its many capabilities, get in touch with us today.