How a Product Customizer Makes Luggage and Travel Gear More Buyable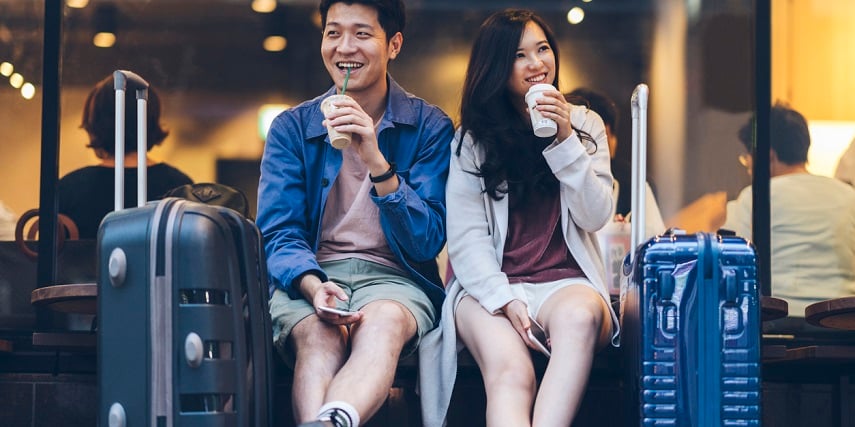 Marketing to travelers can be hard. Luggage and travel accessories have become largely standardized, and people are tired of seeing the same things over and over. Plus, luggage needs can be so individualized that it's hard to make everyone happy. That's why adding a product customizer can be such a hit with luggage and travel accessories.
Product customization is the perfect solution to these problems. It allows everyone to have exactly what they need. See more specifics on how providing custom products makes luggage and travel accessories more buyable.
Practical Reasons a Product Customizer Can Increase Luggage and Travel Accessory Sales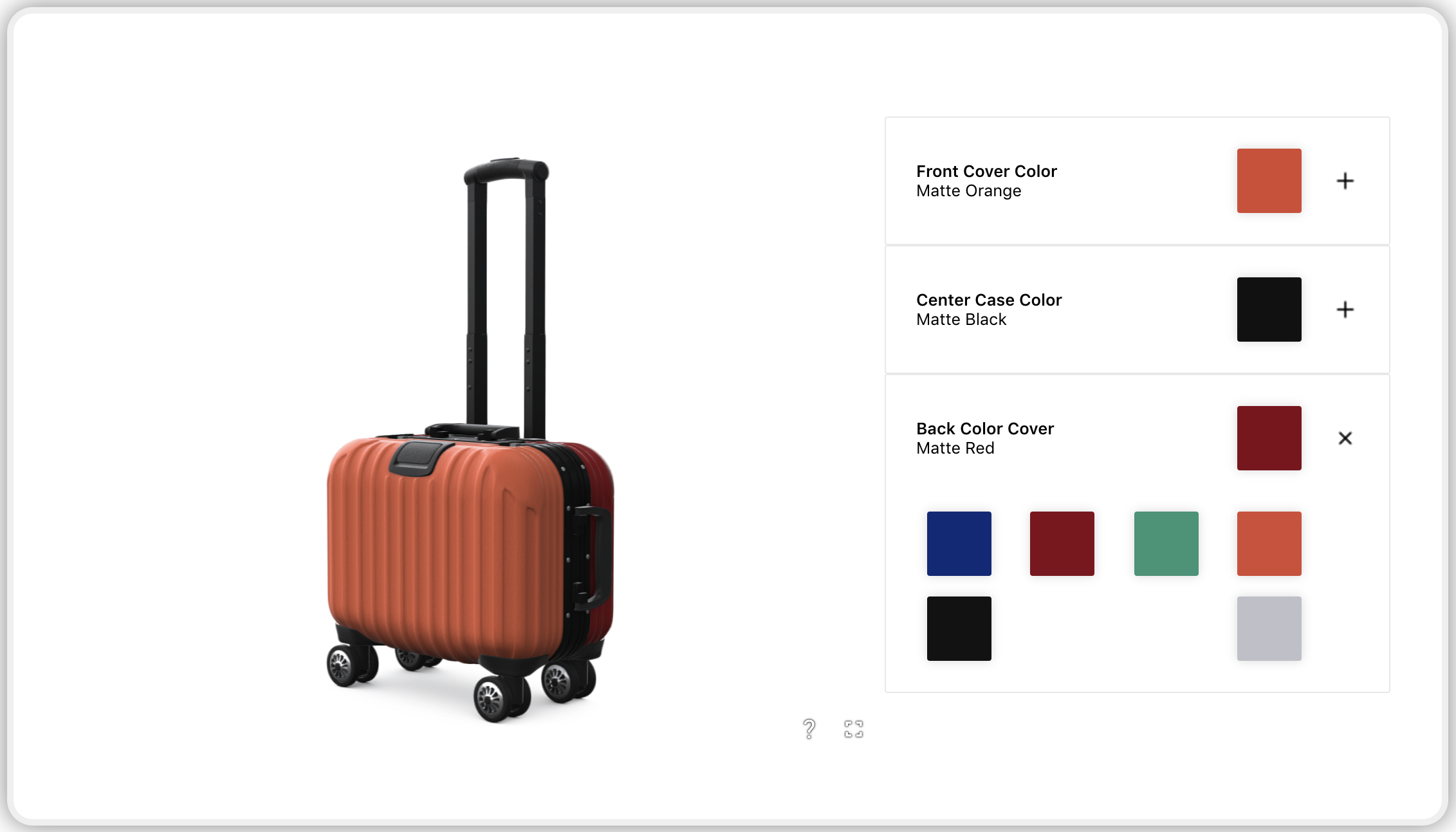 Many of the ways that eCommerce business owners increase sales with a product customizer or product configurator are practical. Customizing products can provide material benefits to consumers that make their lives easier. Here are some of the ways they do this.
1. Product Customization Allows for Optimal Functionality
Travel bags and accessories can often have a lot of options for things like size, compartments, straps, and sections. Some people will need a lot of pockets in varying sizes to keep their personal items in order while others will need one large space to put all their clothes.
Customizable products make everyone happy because they can easily choose the product options that best suit their individual travel needs. Having templates that include the most popular customization options can save them time, as well.
2. They Make Luggage and Travel Accessories More Recognizable
When you walk into pretty much any airport, you can immediately spot dozens of bags that all look the same. Almost everyone has either a black, soft-cover, zipper-up bag on wheels or a black clamshell with wheels.
When it's time for people to pick up their bags, they can spend way too much time standing in front of the carousel looking for their bag in a sea of luggage that all looks nearly identical. Many people end up with lost luggage as a result of them being so similar. Creating one-of-a-kind luggage with a product designer can easily solve this problem.
3. Customized Products Save Customers Time
If a customer comes to your product page and decides to configure their own product within the conditional logic you've provided on the backend, they can create a product design that encompasses their needs for size and functionality and use their favorite colors.
This may not seem like it saves time, but it does.
When they're packing for trips, it's much faster when there's a place for everything you need to bring. You don't need to waste time figuring out what should go where or trying to fit it all.
Plus, seeing your unique luggage right away helps you find your bags faster!
How a Product Customizer Psychologically Encourages Luggage and Travel Accessory Purchases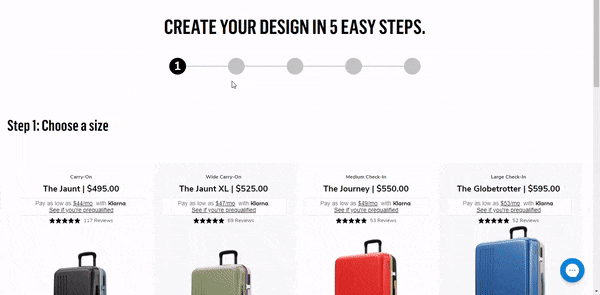 While practical benefits are great, people are psychologically motivated creatures. Providing a great product is only half the battle.
Here are some of the ways people are more psychologically motivated to buy custom luggage.
1. Custom Luggage Showcases Individuality
People like to express themselves and show off their personality with the look of their personal belongings. That's part of the reason so many people want to customize products. So, the products are more targeted to their needs and their aesthetics.
2. Product Customization Encourages Psychological Ownership
Psychological ownership is basically when you begin to think of a product as your own. Customers value custom products more, partly because customization can increase psychological ownership. This, in turn, leads to more sales.
They're even willing to accept higher pricing for them and wait longer to receive them. Augmented reality also increases psychological ownership by showing them what the item they customized would look like in their space.
3. Increased Purchase Confidence
Here are some of the ways that our platform's amazing features help increase confidence:
The stunning photorealistic images created with the

Virtual Photographer™ provide a product preview of the customization changes in real time. This helps shoppers understand what their finished design will look like, creates realistic expectations, and helps them create their ideal product.
3D models

and

360° visuals

that shoppers can spin and zoom in on show them every angle to make sure they know exactly what they're getting.
Augmented reality lets shoppers virtually place the item in their space to make sure it fits.
All of these factors make consumers more confident in their purchase so that they'll be more likely to buy. Visualizing the luggage they created in so many ways can help make them as sure as possible that it's what they want.
Click here to learn more about Threekit's product customizer or find out about our integrations for WooCommerce, BigCommerce, Magento, and Shopify. You can also get our great app with free installation in places like the Shopify app store.
4. Increased Customer Satisfaction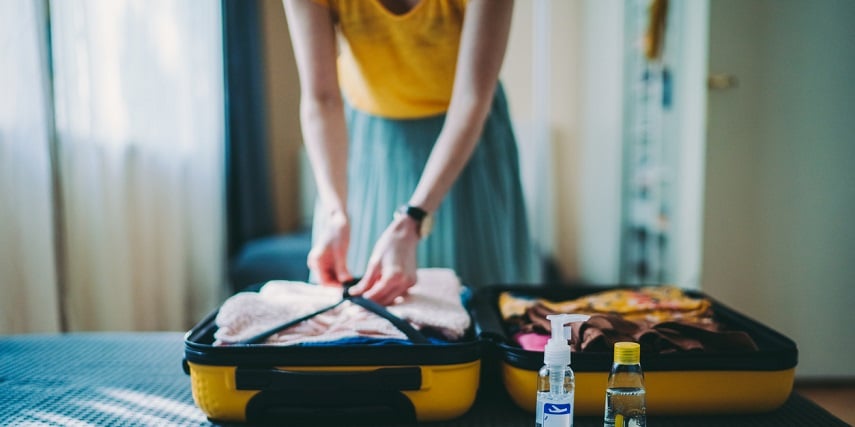 With every click of the mouse, the luggage becomes closer to your customer's ideal product. You can provide plenty of simple options such as:
Choices from dropdown menus
Checkbox options
Text fields for monograms
File uploads to add PNGs or clipart
It's so easy to customize products (on desktops, laptops, iOS, or Android) without any tech skills, so shoppers are less likely to need your customer support team. This saves them time and frustration. The convenience provided by the plugin for our product customizer app also helps improve customer experience.
Customers are much more likely to buy products that they're more satisfied with, and creating your own product is as close to ideal as you can get. On top of that, customers are more likely to return to a Shopify store or other online store if they were satisfied with the product they bought the first time.
Final Thoughts on Adding a Product Customizer to Your Travel and Luggage Store
As you can see, product customizers are great for luggage and travel accessories in numerous ways. There are so many benefits, for both you and your customers, that it's the smartest choice you can make.
Get in touch to learn more about how Threekit's product customization platform can help your business.