How a Product Customizer Can Outperform Industrial Product Catalogs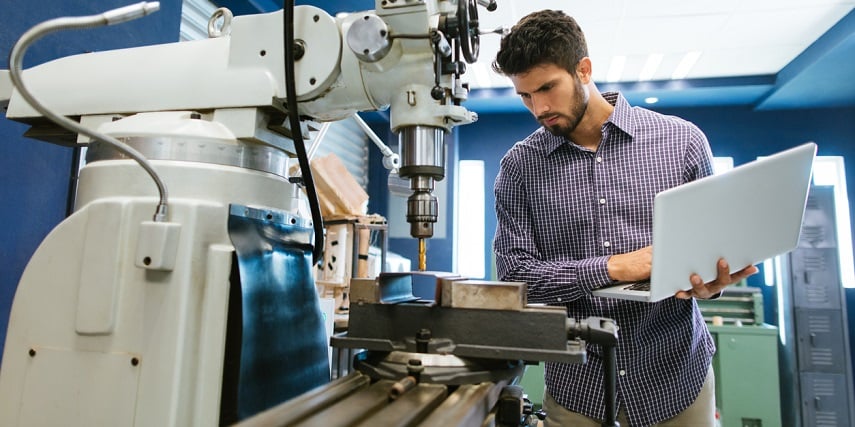 Industrial equipment suppliers need to make their eCommerce experience easy and painless for their customers. That's where a fully equipped product customizer can help.
Using the right tool, product customization for industrial equipment can replace lengthy and tedious product catalogs that might otherwise hinder the online buying experience.
People want the utmost convenience when searching for the right components. So a customizer is critical for showcasing and selling your products.
Want to know more about the advantages of using a product customizer to revamp your product pages and replace your catalogs? Here are some of the key benefits for your customers.
Increased Ease of Use
Long product catalogs can feature a wide variety of components — to the point where they become difficult to navigate. With so many parts listed, customers can get lost while searching for the right part.
With the help of an all-in-one product customizer, you can make searching for and finding the right components easier than ever. Customers can simply enter the customizer and choose from various customizable products and product options based on their preferences.
Customers can also search for parts based on unique factors such as equipment specifications. This lets them hone in on the perfect component much faster than they would when sifting through a manual catalog.
Additionally, when customers are looking for the ideal part, your customizer can guide them to the right part by omitting or greying out incompatible parts using conditional logic. This saves your customers even more time and effort when trying to locate the products they need.
If you want to learn about how Threekit's product customizer can optimize the eCommerce experience for your Shopify store or another platform, click here!
Fewer Purchase Errors
With the help of conditional logic functionality and an overall efficient eCommerce experience, customers are far less likely to make any mistakes when purchasing industrial equipment and individual components.
Even if customers want to perform bulk actions and buy parts in large quantities, they can be sure they're getting exactly what they want. Whether they require new components for recently installed equipment or replacement parts for existing systems, they'll be able to get precisely what they need.
When using a product customizer, customers can select the specific options they want from dropdowns or checkboxes. Based on the specifications they've entered, the customizer could then prevent people from selecting the wrong part.
In some cases, customers might also be uncertain about what parts they require or their function. To help these customers make more informed buying decisions, you can also display detailed product descriptions and information alongside the product visual within the configurator.
If you offer custom products such as configurable industrial equipment, a reliable product customizer is crucial in guiding users and ensuring they make the right choices.
Unique Competitive Advantage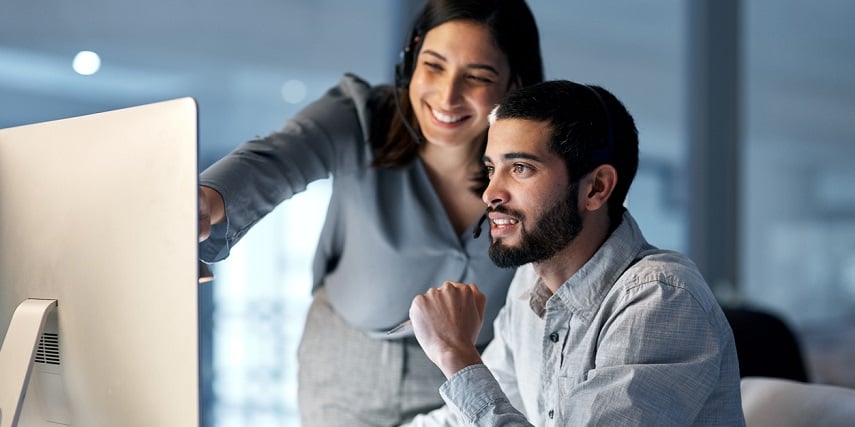 A fully loaded product customizer will also leave your customers more impressed with you than with competitors who don't offer this feature.
Keep your customers more engaged
User engagement is significantly higher with 3D configuration compared to 2D solutions like basic product pages. When automaker Audi integrated a 3D product configurator into its eCommerce platforms, user engagement increased by 66%.
Customers don't want a plain and generic online shopping experience; customers looking for industrial equipment are no exception. Stand out among the competition with a solution that makes customizing consistently engaging and easy; this will keep customers on your website.
A good customization experience will also keep past customers returning to you because of the uniquely engaging and satisfying experience. When putting together their customized products, they'll know they're getting the right part for them with every order.
Keep pricing transparent during customization
Another way to outdo your competitors using a product customizer is to implement a configure price quote (CPQ) feature. This integration provides an accurate quote on the spot.
This is also invaluable for sales teams on the backend. They can provide customers with quotes in real time while interacting with them.
Each of these advantages makes implementing a product customizer vital for gaining and maintaining a much-needed competitive edge.
High-Fidelity Product Images
One of the biggest benefits of today's product customizers is the ability to showcase industrial equipment components and other products with top-quality 3D images.
A good product configuration tool will allow customers to explore components the way they would when physically interacting with them. Customers can rotate and zoom in on a detailed 3D model of the component.
High-quality 2D PNG or JPG product images can give your customers a decent sense of a product's appearance and dimensions. But 3D visualizations will do so even more effectively.
In fact, interactive 3D has the chance to increase conversions by as much as 40%. It inspires confidence in customers' purchases with in-depth 3D renderings.
The above-mentioned Audi study also found that, in addition to boosting user engagement, 3D visuals for vehicles and auto parts increased customer satisfaction ratings with their online buying experience.
Go a step farther with AR solutions
When designing components with different customization options, customers will be able to see their configuration updated in real time. Once they've selected the right component, they can then use augmented reality (AR) to confirm whether the component is the right fit.
For instance, a customer might be looking for a replacement part for an existing machine. Using a mobile device with an Android or iOS interface and an AR API connected to the product customizer app, customers can see their own product in physical space. By placing it in the designated installation area, the customer will be able to better determine if it's compatible.
Ultimately, top-quality 3D visuals can go a long way in moving customers toward a sale.
Integrate the Right Product Customizer
If you want to replace outdated product catalogs for industrial equipment components and other products, a capable product customizer is an invaluable asset to incorporate into your online stores.
At Threekit, we offer a great app that can help you get the most from your product pages and offer customers the ideal online customization experience. Our complex product configurator tool functions as a simple plugin for Shopify, Magento and other eCommerce platforms.
We also offer a unique AR solution to further drive customer engagement and instill confidence in their buying decision.
Find out more about Threekit's capabilities and get started on a custom solution for your business. Reach out to us today.