How a Product Customizer Can Help Businesses Access NFT Markets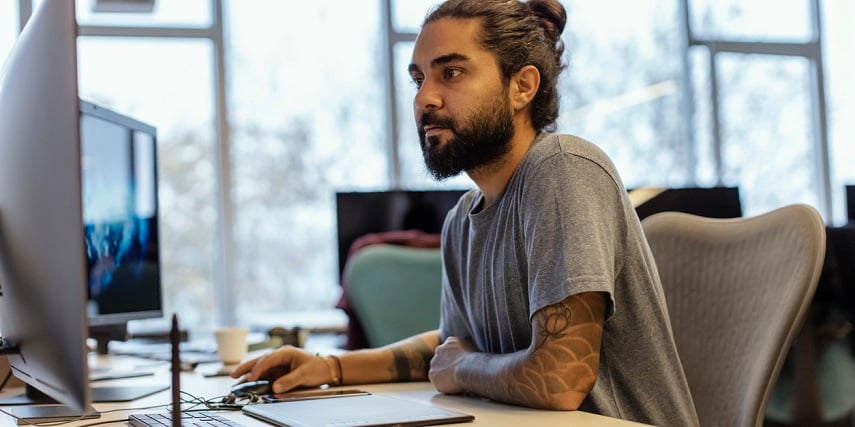 If you watch the news or spend almost any time online, you've likely heard of cryptocurrency—or simply crypto — and the worldwide obsession with NFTs it created. But have you considered the opportunity it represents in the world of product customization?
Crypto used to be a pretty niche subject. Recently though, that's changed. NFTs made their way into the mainstream, gaining massive popularity along the way, and the practice now spans the globe.
Businesses across industries from eCommerce SMBs, artists of all kinds and videogame developers to massive tech companies and world-renowned luxury clothing brands are getting in on the trend.
So, what are they exactly? What do they have to do with product customization, and how can you use them to your advantage? Let's dive in to find answers and learn how a product customizer can help.
What Are NFTs?
NFTs are a special kind of cryptocurrency — or anonymous, decentralized digital assets. Unique blockchain record-keeping uses a near-air-tight transaction verification process, making fraud all but impossible.
Ethereum — an open-source, programmable blockchain platform — facilitates smart contract creation by allowing terms (and other digital information) to be embedded directly into the crypto's code, creating NFTs.
NFT stands for Non-Fungible Token, which just means that (unlike traditional money and cryptocurrency) tokens aren't interchangeable.
Each dollar has the same value as every other.
Each NFT, on the other hand, is completely distinct.
Their value lies in the unique information they contain. The information you can embed doesn't have to be contract terms; it can be almost any digital content.
Creating NFTs is like having a product customizer for crypto. They're so popular that August saw the highest Ethereum transaction volume ever, reaching $3.4 billion USD, a tenfold increase from the previous month.
In fact, the daily transaction volume on August 29th exceeded that of the entire month of July by over $47 million dollars in a single day!
NFT Ideas and Brand Usage Examples
Understanding how to incorporate NFTs into your own product strategy can be confusing — especially when coverage of this growing phenomenon mostly centers around memes, digital art, sports clips/cards and tweets.
Many brands assume their products wouldn't work as NFTs when, in reality, anything can.
The NFT craze isn't about practicality for most people. Reasons to buy NFTs include investment value, sentimental value and for the meme.
However, one common thread is ownership.
Many of the most expensive NFTs are freely available to consume or download online. So, why pay millions for free media? Ownership.
Others may have a copy, but NFT owners can prove ownership of the genuine original. Like a famous painting, it's nearly worthless to have a copy. Only the original has real value.
These "digital bragging rights," as Forbes put it, are often the whole point. In fact, for many, the more random the NFT is or the less it makes sense to people, the more they're willing to pay!
Let's go over some ways NFTs can be added to your product catalog with examples of how other brands are selling them.
Partner with brands and artists to create unique products
It's not uncommon to see brand collabs between two different brands or a brand and an artist. Gucci recently worked with the brand The North Face and K-Pop star KAI of EXO.
It's a great way to generate publicity and brand recognition and widen your reach to new audiences.
While many small businesses think this isn't an option for them, partnering with local up-and-coming singers/bands, painters or digital artists and micro-influencers on social media can bring both parties exposure.
NFTs don't have to relate directly to your existing product options. If you think a digital version of your product doesn't make sense, think again.
Anyone would agree that food is generally considered physical only, right?
But Taco Bell managed to make NFTs that satisfied customers all the same. Campbell's Soup is a good example of brand-artist collaboration and another product without a digital equivalent becoming an NFT.
If you sell a physical product that easily lends itself to design by an artist, like t-shirts, you can sell the physical product and create an NFT to prove the authenticity of the item.
Sell digital customizable product designs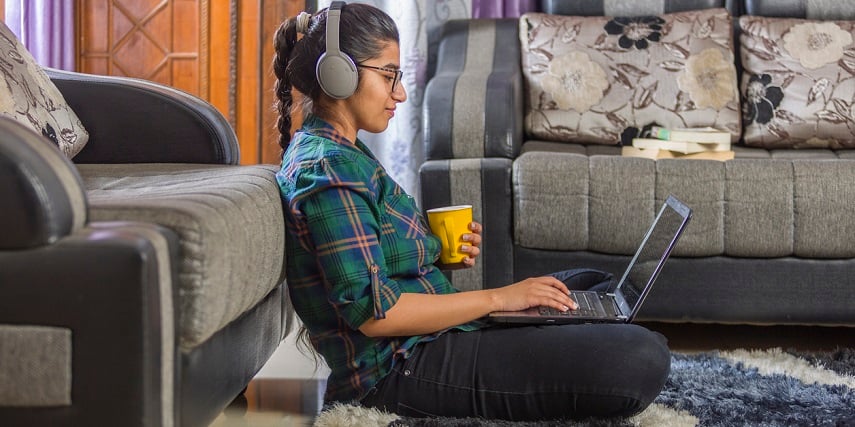 You can let buyers design their own digital products, from t-shirts to furniture and beyond. Then they can buy the NFT of their digital product design, the physical product or both.
Our product customizer has everything you need to turn every shopper into their own product designer.
They can choose between preset customization options like color and style using templates, checkboxes and dropdown menus. They can also use uploads of their favorite clipart and PNGs with text fields to write whatever they want.
Our product configurator takes customized products even further by letting them build their own products from the ground up.
Our plugins and product customizer apps (compatible with Android and iOS) provide real-time visuals with product previews. They have a user-friendly codeless rules engine and conditional logic without touching backend code, so customizing is easy and accessible to everyone.
An NFT can also be used as digital provenance to prove the design is one-of-a-kind and created entirely by the user. You can use NFTs as your upsell or create a product page or option for custom product and NFT bundles.
Despite skepticism, many consumers actually do buy digital-only items alone. For example, Gucci sells digital-only clothing NFTs for augmented reality (AR).
Giving NFT customers a discount on future products using the same design can be an incentive. Manufacturing outputs coded into NFTs can allow users to save time and money when they need more in the future.
This is great for things like uniforms, business cards and branded gifts or office supplies.
Click here to learn more about Threekit's product customizer or find out about our integrations for WooCommerce, BigCommerce, Magento and Shopify.
Sell images, GIFs and videos
Even service-based brands can use NFTs to sell instructional videos or infographics. If you'd normally sell a video course or eBook, make it an NFT! The functionality has endless applications. For brands selling physical products, visuals can work for you, too.
MGA Entertainment released a series of Bratz dolls NFT collectible cards with a range of characters. The NFT got buyers the digital card and 200 coins to use in the Bratz Lookz game. The rarest cards get you a physical doll, too.
How a Product Customizer Can Help
Threekit's product customizer allows you or users to create custom designs. Then we configure the design, create a GITF or other digital file of the design and give it to you.
Sites like OpenSea or Rarible allow you to make an NFT of anything and decide how many to create and how rare they are with pricing in any range. You can even embed the terms of the sale into them.
Now that Shopify lets users sell NFTs right from their Shopify store alongside their existing Shopify products, it's easier than ever! With simple and free installation of our Shopify app, you could have custom NFTs in your online store in no time.
Get in touch to learn more about how Threekit's product customization platform can help your business.