How a Product Configurator Can Help With Product Data Management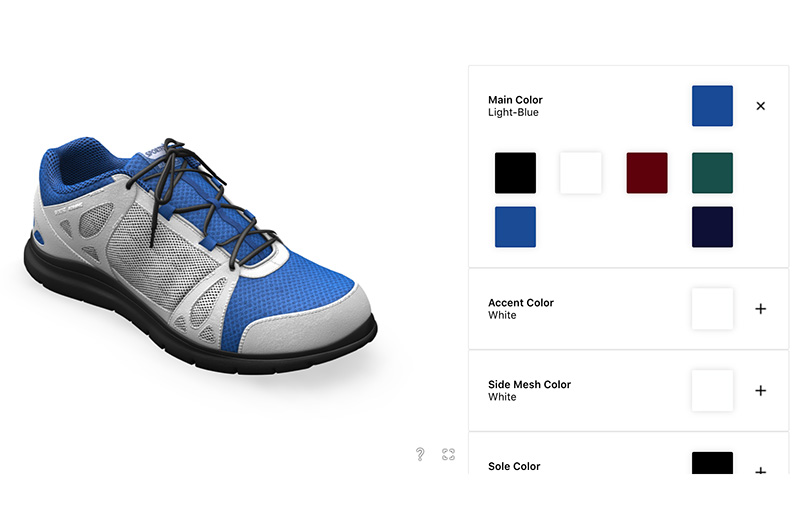 Product configurators are an important part of product data management (PDM), as they allow users to configure products and save the resulting product configuration data. This data is then used to generate BOMs, engineering drawings and other product-related documentation.
As the world moves towards more digital manufacturing processes, product information management will become increasingly important in order to ensure that companies can produce the desired products in a timely and cost-effective manner.
When used effectively, a configurator can streamline and simplify the process of creating and managing product data. This can be beneficial for both manufacturers and customers:
Manufacturers

can use product configurators to capture all of the possible product variations. They can create a comprehensive product development process.

Customers

can use configurators to design their ideal products. This makes it easy to find the exact version they need.
When used together, a product configurator and PDM system can create a seamless digital manufacturing process that increases efficiency and customer satisfaction in both B2B and B2C markets.
Configurable product data management: Best practices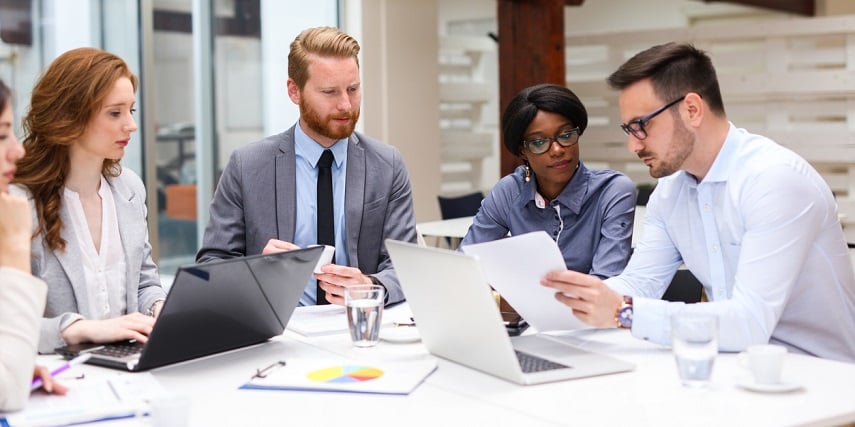 As with any other use case of a PDM system, there are a number of best practices that can help manufacturers get the most out of their product configurations and reduce the time to market.
Below are the main elements to consider when implementing product configurators and optimizing product data management. This includes information on:
What components to include in your configurator

How to integrate them correctly within your manufacturing processes

Ways of utilizing them to improve your business operations
1. Flexible product rules engine
A flexible rules engine is a key component of any PDM system, and it is especially important in product configurators.
A rules engine can help manufacturers automatically generate BOMs, engineering changes and other documentation in response to a product's configuration data. Companies can do this by creating multiple BOMs based on varying combinations of standard dimensions and tolerances.
Rules engines are also useful when creating new product designs. They provide built-in functionality for applying manufacturer-specific customization to existing products.
2. Business systems integration
To get the most out of your configurator, it is important to integrate it with any of your product data management systems.
Coupling your configurator with other business systems allows users to send and retrieve product information data quickly and conveniently. This can be done manually or automatically in real time through a product configurator API.
There are multiple ways that a product configurator can communicate with your existing data sets, and no one set of integration requirements is applicable to all businesses.
Instead, by carefully analyzing your company's product development process and the ways in which it applies to product configurators, you can create a system that makes it easier for your employees to use technical product specifications and other PDM systems.
3. Visual product configuration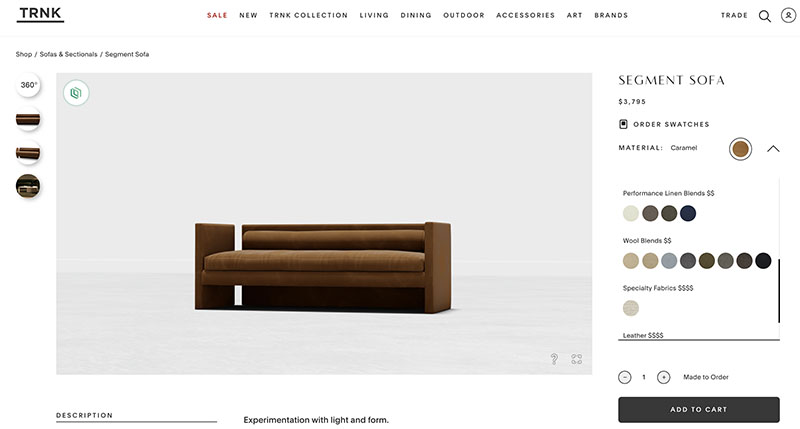 Creating a user-friendly interface is one of the best ways to ensure that employees and customers are getting the most out of your configuration management. A product configurator that is easy to use can help streamline digital manufacturing processes and improve communication between your customers and business systems.
As with any other PDM software, creating a user-friendly product configuration tool will require careful attention to detail. This means utilizing proper coding conventions and writing clear, concise instructions. It can also mean developing an intuitive design process in product development.
4. Document generation
Product configuration is just one aspect of the PDM process. As with any type of documentation, a product configurator should be designed to produce accurate and efficient documentation.
It is important to ensure that all documentation generated by your product configurator is written in standard formats. It should also use clear and consistent formatting to fully satisfy user intent.
Your partners, customers and salespeople spend valuable time providing data in a controlled environment using your product configurator. As such, it would be unwise to ignore the data collected during configuration. Instead, use it to improve and expedite downstream processes.
You need to be in a position of pushing product customizations, options and related information captured from your product configurator to the PLM, ERP, CRM, bills of materials or other vital business systems.
5. Omnichannel/"B2B2C" capabilities
In the past, the product configuration process was usually a one-off event in which stakeholders would collect all of the data they needed regarding a desired product. If additional information were needed, then customers would be required to manually acquire that information from employees at the point of purchase.
This made it difficult for manufacturers to keep track of important customer and business data. But new technologies are making it easier for companies to deliver omnichannel solutions.
Adding omnichannel capabilities to your product configurators can help create a seamless digital manufacturing process.
When companies can send and receive product data across multiple channels, they can build and manage their product data in the most cost-effective manner. If you choose to integrate the functionality of your configurator with other company systems, it is important that the integration is fully aware of engineering data and remain compatible with it.
6. Sales automation processes
When a customer configures a product on your website, it is important to provide seamless integrations of change management with your company's sales and marketing tools.
This ensures that customer data automatically populates into any existing customer records. It also means that you can automatically upload new customer data to your salesforce automation system.
Product configuration and sales automation improve the sales and product data management processes in these key areas:
Auto-generated proposals

Workflows

Dynamic pricing
All information in a perfect world is sent as an order object to other business systems. It includes line-item details on visual renderings, product options, pricing, taxes, discounts and more.
Workflows can then notify approvers, customers and teams about what should happen during the product lifecycle management. The workflows also provide information regarding production to the manufacturing team.
Why product configurators are important for modern eCommerce business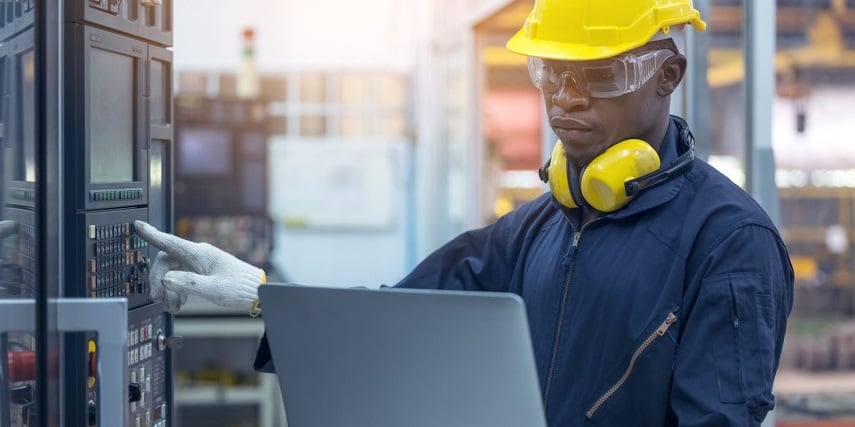 Any product-based business needs to manage all the product-related details accurately and efficiently to increase sales.
To fulfill specific customer needs, make sure your teams can access product details in a customized format through a product configuration process and computer-aided design.
While configuration can be done manually, it is a time-consuming and tedious process. But a specific product configurator tool helps boost an agile marketing sales force.
Sales teams and engineering teams use the configurator software to automatically or manually perform product configuration. The software includes CPQ modules that allow accurate configuring, quoting and pricing. It works as a collection of all parameters and characteristics for any particular product.
The product configuration process is interactive, which enhances communication between the users and the product configurator. The user is also able to choose a specific feature, while the configuration engine will help validate the decision-making process and enhance impulse purchases.
Let Threekit help you drive sales with better product visuals and product data management!
In such a cluttered, busy world, customers have to land on your page or know about you for you to stay in the game. The perfect way to grab customers' attention is to get visual across the value chain. Whether you have an online shop or a brick-and-mortar store, attracting customers is the key to the success of any business.
Schedule a demo today and experience our image creation technology to see how you can unlock quality at scale to delight and engage customers.