How a Magento Product Configurator Strengthens Account-Based Marketing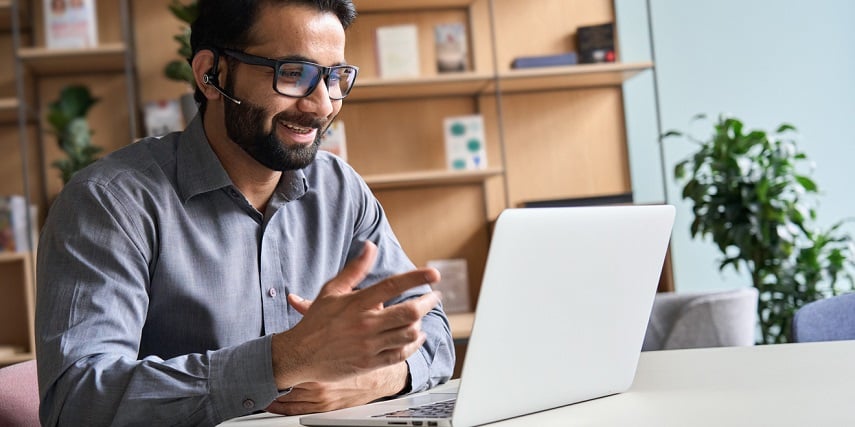 While traditional lead-based marketing has worked for many businesses through the years, B2B marketing benefits even more from account-based marketing strategies. With the help of a Magento product configurator, you can get the best results from your account-based marketing campaigns, converting more accounts into customers.
The Growth of Account-Based Marketing
As many B2B companies have found in recent years, it's difficult to maximize conversions and sales with conventional sales and marketing funnels.
These typically entail bringing in as many leads as possible into the funnel. But by the end of the funnel, only a few leads make it through.
Using account-based marketing, or ABM, businesses can better identify truly qualified accounts that are most likely to convert and generate revenue. Based on the information collected regarding these accounts, marketing and sales teams can develop personalized campaigns to reach these audiences.
Specifically, ABM would put businesses in touch with an account's key decision-makers to establish a strong initial connection. This helps carry them to a sale.
One of the best tools to use to develop and launch personalized ABM campaigns is a reliable Magento product configurator, which would provide a unique experience that differentiates you from competitors in your industry.
The following are some specific ways you can use this tool to drive better results from your ABM strategy.
1. Create recommended customization templates
If you offer configurable products, there are many potential configurations that customers could select.
Because of this, it's important to make sure target accounts are shown the best available option for them. This helps them make a buying decision.
Using a Magento product configurator, you can use your eCommerce website to make specific recommendations based on the prospect's individual wants and needs.
For example, a company selling customizable commercial furniture could determine what kind of aesthetics a key prospective account prefers based on their existing facilities. When attempting to sell office chairs, desks, tables, lounge furniture and other products, the company could develop uniquely personalized product customizations that are more likely to appeal to the prospect.
From there, the prospect could make certain tweaks to the design. They can easily optimize it based on their preferences — without the need to start from scratch.
Customization templates can ultimately provide decision-makers with a convenient custom product builder. It also indicates that the seller (your business) understands their needs.
2. Impress prospects with top-quality visuals
To sell B2B products, product images are critical.
The average consumer wants to see at least five to eight images per product. But B2B customers will need even more visual confirmation before settling on a product — particularly one entailing a big investment.
Customers in commercial and industrial verticals want to know that the product they want is the product they're getting. You can easily satisfy this need with the help of photorealistic 3D visuals for every product.
Using virtual photography, you could capture every detail of your products and use the digital files in a Magento product configurator. You can easily update your inventory as needed on the back end while showcasing it with high-quality interactive 3D images in the product customizer on the front end.
Through the configurator, customers would be able to modify the configuration based on custom options and see the image update in real time. They would be able to see every design feature, color and texture of your products.
Leave them with an unbeatable first impression. The quality of your product visuals is likely to reflect the quality of the actual product. This instills more confidence in B2B customers.
To find out how Threekit's Magento product configurator can bring your virtual inventory to life through high-fidelity visuals, click here!
3. Make configuration efficient and informative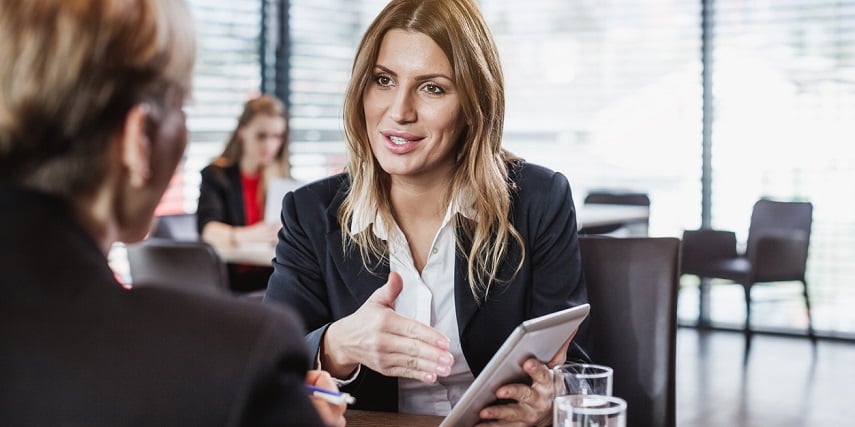 Key decision-makers won't want to have to deal with an overly complicated product configuration process. It's best to keep this process consistently smooth while educating them about various features.
With the right Magento product configurator, you can make it easy for customers to configure the ideal product based on their specifications.
Simultaneously, you can provide some guidance to customers who might be new to the products you offer.
For instance, you could use explosive views to show every layer of a multilayered custom electronic device. Text pop-ups could then provide details about each component and its specific functionality within the device.
Additionally, you can ensure that compatibility is consistent across all components using conditional logic. This would entail omitting or graying out product options that don't work with the current configuration.
This will prevent customers from purchasing a product that doesn't work properly.
Finally, you could include a configure price quote feature that displays and updates pricing for your products as customers choose different options. This prevents unpleasant surprises during checkout or contract negotiations.
Ultimately, you can keep the customization process easy, painless and informative. Then you'll more efficiently move B2B customers toward a sale.
4. Use AR to help ensure that the product is the right fit
One final element to consider using for ABM is augmented reality (AR). This would give customers the ability to view their own product designs in real-world settings through a mobile device, such as an iOS or Android device.
This is crucial. B2B customers will want to confirm whether a product will actually work in their facility, both aesthetically and functionally.
As an example, a medical laboratory would want to make sure that a new medical device will fit in the designated installation area. An office manager would want to ensure that a new furniture piece would both look right next to surrounding decor and not take up too much space.
Select the Right Configurator to Supercharge Your ABM Strategies
All of these capabilities could take your account-based marketing campaigns to the next level. However, you must find the right configurator for the job that can help you achieve your goals.
At Threekit, we can develop a custom Magento product configurator for your business that will effectively optimize your online store.
Using state-of-the-art virtual photography, we can capture every detail of your products with impeccable accuracy. We'll then upload these image assets into a convenient product configurator for your Magento 1 or Magento 2 website.
We can also include an AR tool that customers can access straight from the configurator — without any external app download.
If you would like to find out more about how our Magento product configurator can help you maximize your success with ABM, contact us today.