How to Leverage Customer-Generated Content With a 3D Customizer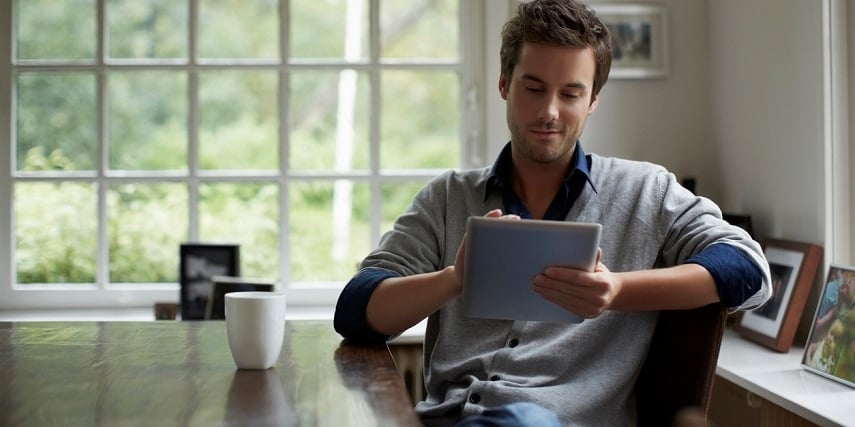 Your customers probably don't trust your marketing efforts, even if they love using your 3D customizer.
Why? It's because advertisers design their messages to make consumers purchase a product, and your potential customers know this.
On the other hand, honest reviews generated by existing customers provide unbiased information about products and services. 92% of consumers trust organic, user-generated content more than they trust traditional advertising.
Believe it or not, this can be good news for eCommerce retailers who sell custom products. When you find ways to leverage your customers' content about your products, you get authentic advertising that new customers trust.
So, how can you get your customers to produce content about the products you sell? A 3D customizer can provide your shoppers and customers with many ways to generate content about your products.
What Is User-Generated Content?
Any content related to your brand that's created by someone who's not an official representative of your business or paid to provide content is user-generated content.
Reviews are the most common type of user-generated content, but they're not the only way your customers can create valuable content to promote your brand or specific products.
When a customer tweets about the enjoyable customer experience of creating a unique product with your customizer, it's user-generated content. A 3D model of your product shared on social media is also user-generated content.
Any form of content (good or bad) created by consumers about your website or your products is user-generated content.
4 Ways a 3D Customizer Can Help You Leverage Customer-Generated Content
So, how does a 3D product customizer help you garner more user-generated content?
The process of product customization with a 3D configurator creates an enjoyable shopping experience that your customers are more likely to share with their friends and family. 3D designs created during the customizing process are easy and fun to share.
Customizer apps that use augmented reality offer an even more immersive experience that allows consumers to "try out" a product with the use of different mobile devices. All of these actions create an interactive shopping experience that offers users more opportunities to share positive views of your brand.
All types of positive user-generated content can help promote your brand. However, some types of user-generated content may be more likely to gain attention.
Ready to start using a 3D customizer to leverage customer-generated content? Learn more about the 3D customizer from Threekit.
Not entirely convinced a customizer will provide the results you're looking for? Consider how these ideas can help position your 3D customizer to create customer-generated content.
1. Optimize your configurator around popular configurations
Around 36% of consumers prefer customized products, but a blank slate can be intimidating. This is why most configurable products begin with a template.
As shoppers add their own material, color and personalization options, the product becomes unique. While personalization is extremely popular, general trends mean products will have similarities that make them popular.
By utilizing the most popular configurations created by your customers, you can create templates and user choices that are most likely to be popular among new shoppers.
2. Install a share button
Customizing a personalized product is fun and empowering. By providing ways for shoppers to share this experience, you can help them include others in the process.
Consider customizable shoes by Nike.
With the Nike By You configurator, customers can design their own unique Nike sneakers. Besides getting a great pair of shoes from an iconic brand, shoppers can create a personalized product that combines the best of both worlds.
How does Nike utilize user-generated content to promote the option? A "share" button sits conveniently right under the image of a freshly customized product.
This means shoppers have the opportunity to share a creation they haven't yet purchased to gather feedback from their trusted contacts. By adding a share button to your 3D customizer, you inspire customers to share their projects immediately.
3. Harness the power of visuals on social media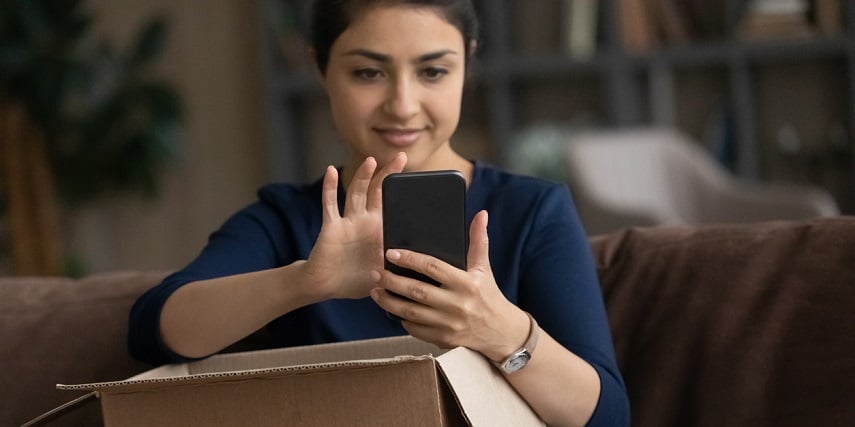 90% of what we process is visual. That's why pictures are so popular on social media.
It's also no secret that social media is an essential part of branding. 78% of consumers say they follow brands on Facebook.
While this gives you more ways to connect with your customers, it also means that you're facing significant competition.
Your 3D customizer can help you create amazing visuals that help you stand out on social media. With 3D models of your products, consumers can know exactly how their product will work for them.
4. Promote experiential shopping through videos
Whether you depend on a platform like BigCommerce, Shopify or Magento, or you have your own website, functionality is crucial for a quality shopping experience.
A 3D customizer from Threekit is designed to work directly from your product pages, creating a seamless, user-friendly experience that's simple and fun.
But consumers unfamiliar with the process have no way of knowing that. User-generated videos of products range from unboxing to product-in-use video reviews. They can also be used to share customer experiences.
Videos get 270% more clicks and 80% more conversions than text on social media. Also, 66% of shoppers say augmented reality increases their confidence they're buying the right product.
Final Thoughts on User-Generated Content
Ads based on user-generated content receive four times higher click-through rates than traditional ads. By combining these powerful tools, you have the opportunity to create informative advertising that sells your products and the experience of shopping on your website.
User-generated content creates trustworthy advertising that customers crave. But many happy customers don't share services or products they like without a prompt from the company.
While consumers sometimes share information about products and experiences because they want friends and family members to try the brand, they often don't optimize the content in a way that is useful for other consumers.
More than half of consumers wish that brands would tell them what type of content to create and share. When you add specific marketing cues to your 3D customizer, you can accomplish that task and help your loyal customers create amazing content that will help new shoppers find your brand.
Ready to provide customer-generated content that will have consumers flocking to your customizable products? Schedule a demo to learn more about getting more content with a 3D customizer from Threekit.