How a Drone Configurator Ensures Faster Order Fulfillment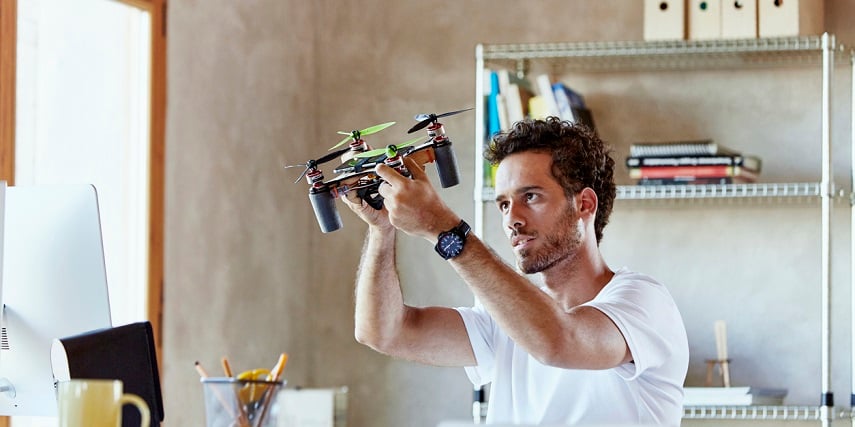 When selling custom drone products and UAVs, a drone configurator can be the key to boosting sales and overall customer satisfaction. Using a different product configurator instead of simple, static images can ultimately give your business the upper edge over competitors, as you provide customers with much more than what basic product pages have to offer.
Drone configuration software makes it easier for customers to design and visualize their drones without understanding a lot of technical data. They can select options based on effects, such as longer flight time or better camera quality, without knowing the exact specifications they need.
A drone configurator can also make order fulfillment more efficient for businesses. This helps contribute to increased overall efficiency and customer satisfaction with streamlined fulfillment processes.
Drone configurators have come a long way in improving the drone customization process. From multirotor quadcopters to micro drones, today's drone configurators can facilitate an optimal customer experience. It can also streamline the order fulfillment process for any configurable drone product.
The following are some of the specific ways a drone configurator can accelerate order fulfillment and facilitate faster delivery to customers.
1. Control and Hide Out-of-Stock Components
With traditional drone product catalogs, businesses would need to manually add or remove various components when their inventory changes. This can be both time-consuming and lead to inconsistencies that negatively impact fulfillment.
If a component such as a particular FPV camera, ESC, OSD, or another part is either changed or out of stock, you can easily reflect these changes in your drone configurator. You can also easily add new products and components. Customers won't be able to order a drone only for them to experience the inconvenience of having to change their order because a part is no longer available.
Instead, you can add parts or remove them from the configurator instantly. This keeps you and your customers on the same page.
To learn more about how you can improve catalog management with Threekit's drone configurator solution, click here.
2. Automatically Generate Client-Approved CAD Files and Specs
When a customer places an order through an ordinary product page, a lot of work has to happen behind the scenes. Generating CAD files for 3D models and product specifications would be a separate process that takes more time.
Teams would need to create high-quality image files and list the customer's specs for each order. This could lead to less efficiency and room for errors that further hinder the fulfillment process.
But once a customer has completed a custom configuration, the configurator generates corresponding CAD files and specs to help instruct the production process. Regardless of what the customer has developed, you'll benefit from comprehensive data to simplify production and fully tailor the process to each customer's individual order.
You'll no longer need to manually figure out what steps the manufacturing process will entail for custom orders.
3. Improve Traceability for Each Order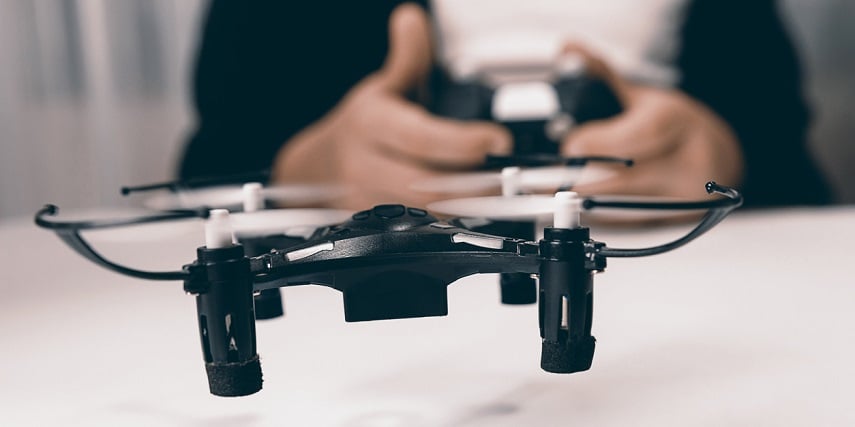 When a customer completes an order, it's important to track the order all the way through the fulfillment process. Otherwise, companies can wind up with delayed orders as they move less efficiently along the production process.
However, a drone configurator can eliminate opacity entirely. From the moment the customer orders the drone on the checkout page to the time you ship the final product, you'll benefit from complete traceability throughout the order fulfillment process.
You'll never need to worry about losing track of orders at any point as you know where each product is in the ordering and production process. This transparency can minimize potential errors that could otherwise delay fulfillment and leave customers unhappy.
4. Calculate the Exact Price With a CPQ Feature
Another disadvantage of a basic product page is confusing pricing. Customers would normally only find out the price they pay once they get to the checkout page.
This could create an unpleasant surprise that may even lead them to abandon the purchase altogether. For more complex orders, sales teams would need to calculate pricing once the customer has completed a custom design.
With an all-in-one drone configurator solution that includes a configure price quote (CPQ) feature, calculating the precise cost of the product happens at the same time as configuration. This leaves the customer without any uncertainty regarding the final price. Also, it makes things even easier on the sales side early on in the fulfillment process.
5. Connect the Configurator to Production Equipment
Once an order is complete, companies would typically generate instructions for production. They would need to manually program production equipment to manufacture the drone.
This can take even more time as operators need to review specifications and other details to prepare the manufacturing process.
Through the integration of drone configurator software, companies can connect orders to production equipment. This helps ensure it manufactures the drone based on individual order specifications. This further automates production to keep fulfillment efficient on the tail end of the process.
Integrate a Drone Configurator From Threekit for Improved Order Fulfillment Capabilities
Want to see the benefits of more efficient order fulfillment processes? Using a drone configurator, you can keep customers engaged and satisfied while making tasks far simpler for your own teams.
The key is finding the right configurator based on your company and customers' specific requirements. To equip your business with an innovative solution that drives long-term results and streamlines workflows, turn to Threekit.
Threekit's drone configurator can give your business everything it needs to optimize the drone configuration experience for both you and your customers. Our platform consists of three core elements to get you started in no time.
To begin with, we can use our virtual photography software to capture your components and drone designs, followed by converting those images into 3D models. After this process, we can put these digital assets into a 3D configurator that customers can easily use to develop their own unique drone designs with in-depth visualizations.
For even more interactivity and the ability to see drone designs "in person," we can also connect your configurator to an augmented reality (AR) API. This would enable customers to use their Androids or other mobile devices to overlay drone designs in real space and in real time, right from your product pages, without the need to download an app.
If you want to find out more about our drone configurator solution and its capabilities, get in touch with us today. We'll discuss your specific needs.