How a Couch Configurator Helps Your Shoppers Choose the Right Couch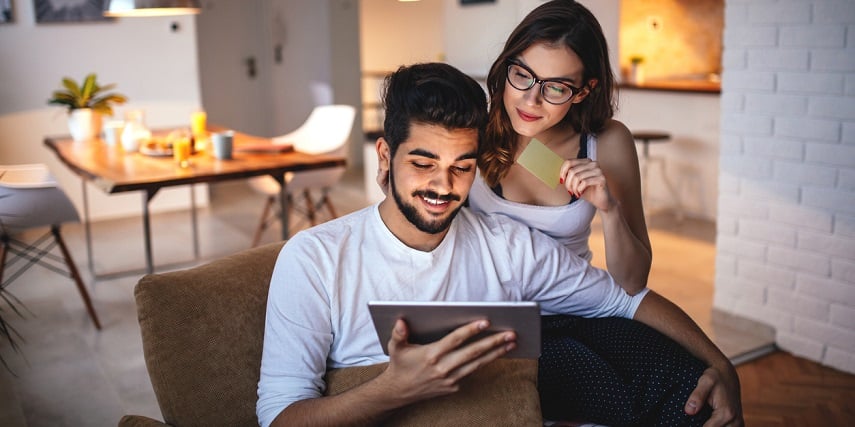 Immersive, gratifying, fast, and fun shopping experiences are the goal for any company. Still, you may be unsure of how to go about it.
The key to making it work at a top-tier level is to add something unique to the mix. Doing so could make you become a living room furniture retail leader in the process. This is done using a couch configurator, one of the many different product configurator tools we offer at Threekit.
Use this 3D product display tool to cut costs, improve customer experiences, gather data, and boost your company's profitability.
What Does a Product Configuration Tool Do?
All customers want to know what they're buying before making a final commitment toward the purchase. But buying online is not the same as seeing a product in person.
A configuration tool creates a digital way for the customer to look at your products in 3D. It goes beyond depending exclusively on text to describe what a product might look like or do, bridging the gap between in-store and online shopping.
Customers are doing more online shopping than ever, and buyers want to recreate a realistic shopping experience through a new visual economy. This applies even more to buying furniture items, like couches.
No one wants to buy their own sofa without seeing what it actually looks like from different angles. A couch visualizer takes online shopping to the next level with 360-degree views, zooms, spins, and more.
Just how does the couch configuration process work to make buying a couch a new visual experience without going to a showroom? It even brings the element of augmented reality to your business's online app.
Superior Couch Images
Numerous types of configurations are available through our team at Threekit, though each one is uniquely applied to various products. These particular configurators are for:
3D Cylinders

3D Houses

Drones

Apparel

Rooms

Guitars

Vehicles

And more
What makes a couch configurator unique is it can apply elements of 3D and AR capabilities. Innovative virtual photography is also utilized here, saving time for your business in taking photos of your entire inventory.
It starts with 3D imagery and image creation technology. Rather than post traditional photographs, we use 3D artistry to render the furniture you sell so it looks like the real thing.
You start by sending us existing photos you already have of your furniture. We take those and turn them into 3D files. Then we import those 3D files into our platform as models, materials, and assets.
Using rules from your own product catalog, we create the parameters in how customers view the imagery on your site. The 3D player is placed on your site by using a built-in user interface.
The result is furniture assets that look just like real photographs, but each image can be viewed from 360 degrees. Plus, customers can use your couch configuration to change the color and shape. They can add and customize typical couch features like inserts, covers, fills, and accessories.
3D technology is only just the start of what can be done in providing this new visual flair for couches to fulfill your customers' needs.
To learn more about what we do, visit our main page to see our couch configurators at work.
Increase Customer Confidence and Sales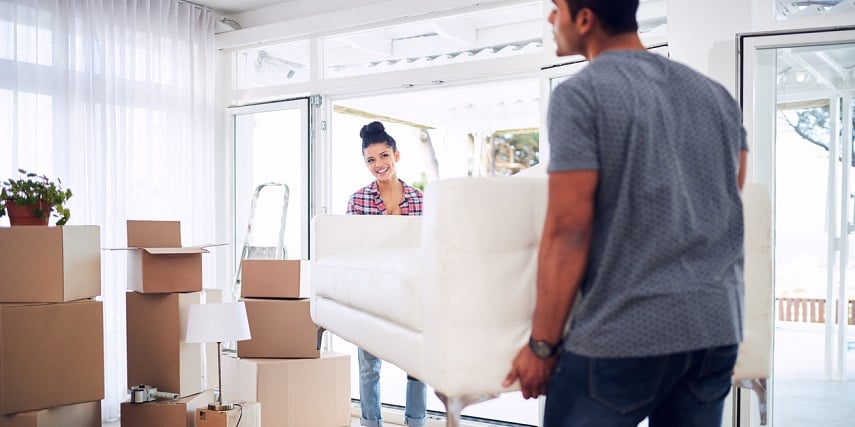 One inconvenient thing about couches is they're overly bulky. That has previously made them a risk to buy online because of shipping costs and return complications.
Adding a couch configurator to your store increases confidence in being able to buy a couch without worry. More furniture stores are turning to these visual tools above any other technology due to the unique structural design of couches.
As The Washington Post pointed out last year, more people are starting to buy furniture online due to the COVID-19 virus. Those customers are going to expect more convenient ways to shop rather than just having static images of an item.
Scale is another one of the biggest challenges of shopping for furniture online, the above report notes. It's why 3D visualizations are so essential to give people a better idea of how something like a couch fits in a certain space.
Major furniture retailers are turning to this technology, including using one of the best 3D configuration elements of all: augmented reality.
Use Augmented Reality
AR is increasingly popular in online retail stores and many other businesses around the world. The evolution and accessibility of the technology have come a long way from how AR first started by using crude graphics superimposed over real rooms.
Nowadays, AR gives the illusion that a furniture item is right there in one's living space. We can make that happen for you through our couch configurations.
Applying the AR technology to your business app, customers can use real photos of their rooms and place a 3D version of the couch within those spaces. This enables them to see exactly how a chaise, loveseat, modular sofa, sectional sofa, corner sofa, or seat cushion is going to look in a particular spot.
Based on our research, at least 66% of customers say AR increases their confidence in buying a couch. They prefer it over having mere product details or information about pricing. It drives more engagement and more sales.
What makes our Threekit system different is your customers can create the couches they want through the 3D visualization tool, then place that in an AR space. There really isn't anything else like it out there.
Set Up Your Couch Configurator Today
At Threekit, we're here to help you present your couch inventory in a new way that works for your furniture business. We'll also show you how all of our couch configurator technology works, including the way our Virtual Photographer system brings real photos of couches like a leather sofa, sofa bed, or recliners to life in 3D renderings.
We welcome you to get in touch with us soon so we can learn about your furniture business and utilize our technology to your greatest advantage. When you're ready to get started, please fill out our contact form.