How to Boost Your Marketing KPIs With a Shopify Product Customizer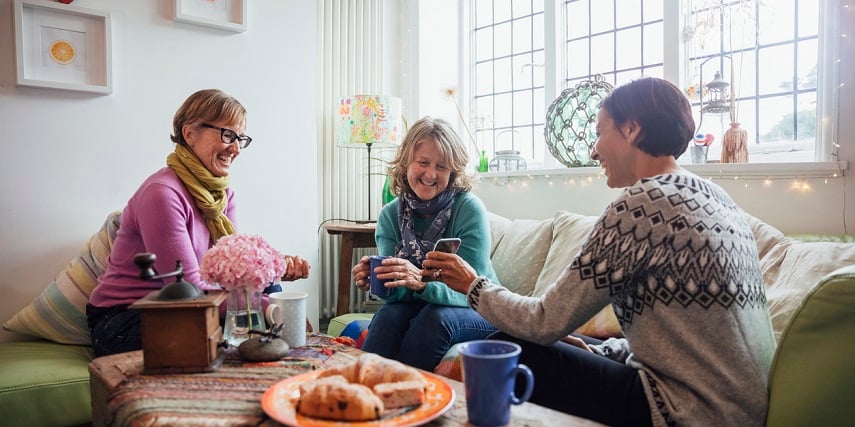 If your marketing doesn't differentiate your brand from the rest, then consumers won't be able to, either. That's where a Shopify product customizer can help.
Consumers are increasingly inundated with constant ads, branded content, sponsored media and calls to action. They see so many ads now that they can develop marketing blindness to block them out.
With a visual customizer, you'll be able to offer customized products with easy-to-navigate options. Users can begin customizing their own products with simple templates, bulk actions, checkboxes and dropdown menus, file uploads of photos and clipart or even text fields to allow user-generated text inputs.
This goes a long way toward standing out and gaining unique attention. But it can aid your marketing efforts, as well.
Product customization is a helpful tool, no doubt, but the visualization tools and functionality that come along with it might be even better, especially for marketers.
Here are the four types of marketing that get the biggest boost from the simple addition of a product customizer app to your Shopify store.
1. Content Marketing
Content marketing is a great way to gain a lot of organic traffic to your eCommerce site and bring customers to your online store without additional ad spend. For content marketing to be successful, you must create engaging, quality content that provides value to the reader.
It's so cost-effective that it's worth the effort, though.
After all, what other kind of marketing requires this small of an investment (usually a one-time cost), can be used indefinitely and constantly attracts new customers? Content marketing targets the exact right audience of in-market consumers already looking for products like yours and gets them to come to you.
In fact, inbound marketing is more likely to be seen as helpful rather than annoying since they came looking for you. It also produces a better ROI than outbound marketing.
However, what do we mean when we say "content" exactly? Many automatically think of blogs, which isn't wrong; that's a huge part of it. However, content can mean many different things.
One of the most important content types is visuals. Images and video get the most engagement, like more shares—especially retweets. Visuals have proven to be a very powerful eCommerce tool, on and off your product pages.
Even for the written content traditionally associated with the term, visuals are crucial. Our Shopify product customizer gives you access to advanced visualization techniques like Virtual Photography, 3D models and 360° visuals to generate endless visualizations from one set of initial product visuals.
This increases engagement while eliminating confusion by allowing users to find answers on their own, as they prefer. This also builds confidence in their purchase decision.
2. Email Marketing
Email marketing is one of the most effective digital marketing tools available, with a higher ROI than any other method at more than a $40 return per dollar spent! Visuals are important here, too. Our Shopify product customizer can give you an advantage.
We provide the visuals you need for email marketing like:
Product images to break up the text

Lifestyle images for context

Engaging GIFs to grab and hold attention

And much more
GIFs in emails improve conversion rates by more than 100%.
Furthermore, our Shopify product customizer can help with custom remarketing. While custom products sell better due to a number of psychological factors, eCommerce as a whole has an incredibly high rate of cart abandonment.
These powerful email marketing visuals can retarget customers with abandoned carts, increasing the chances of a sale or direct contact by 70%.
3. Social Media Marketing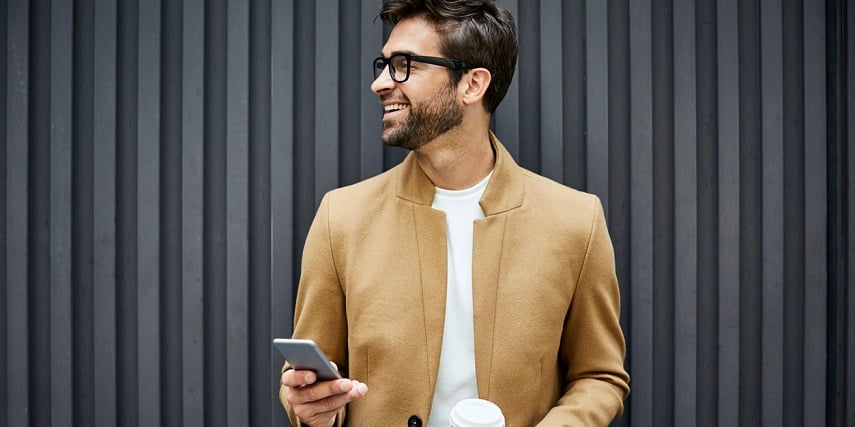 Social media is a huge part of almost everyone's daily life now. Today 82% of all Americans and over half (59%) of all people worldwide use social media.
It's how we stay in touch with friends and family or share life events. Also, it's where 54% find businesses of interest and reach support teams.
Our Shopify product customizer can supercharge your social media marketing by providing engaging and shareable visuals like GIFs, 3D and 360-degree product images, video tutorials and explainer videos. Plus, convenient social sharing buttons let users share their customized product design directly to their channel of choice — providing free, user-generated content.
Almost three-fourths of marketers have found social media marketing effective, and it's where your customers already are. These stats illustrate why visuals are so important for social media marketing:
Visual posts get 650% more engagement.

Product videos make most people (85%) more likely to buy.

87% of Facebook brand engagement went to brands using images.

Tweets get increased clicks (18%), favorites (89%) and retweets (150%) when they include images.

Instagram is a visual-centric platform, and almost all marketers (98%) say it's the most influential platform for influencer marketing.

90% of IG users follow businesses, and 83% use it specifically to find products and services.
Click here to learn more about Threekit's Shopify product customizer. No Shopify store? Try one of our other integrations.
You can also find our app with free installation in places like the Shopify app store. Not tech-savvy? Don't worry — our product configurator has a codeless rules engine. We'll set up your conditional logic, and then you can use our easy admin panel to navigate the backend.
4. Word-of-Mouth Marketing
Word-of-mouth is one of the best marketing techniques.
It's completely free and the most trusted way people learn about brands and products. Almost all customers (92%) trust recommendations from friends and family more than any kind of advertising.
Many customers have grown cynical of advertising and marketing as a whole. They know ads are crafted to persuade and that sponsored content can buy good press. Dishonest companies even pay for fake reviews and testimonials.
They trust the lived experiences of their friends and family members, though. That can't be bought or faked.
Our Shopify product customizer makes this easy by creating product visuals that are much more shareable, thereby increasing engagement. People see their friends sharing your brand's posts as an endorsement.
Plus, when users customize products on a product builder with direct social media sharing, how can they resist tweeting a JPG, PNG or SVG image of their custom order or telling all their Facebook friends and Instagram followers about the great app that turned them into a custom product designer?
These act as by-proxy recommendations.
Powerful Results on Demand
Images really do pack a punch, so much so that people expect higher pricing from some visuals. But our design tool has real-time visual and pricing updates to make sure they know exactly what to expect at checkout.
These are just some examples of how our Shopify product customizer visuals can improve your marketing efforts.
Get in touch to learn more about how Threekit's product customization platform can help your business.