How a BigCommerce Product Configurator Helps Boost Impulse Purchases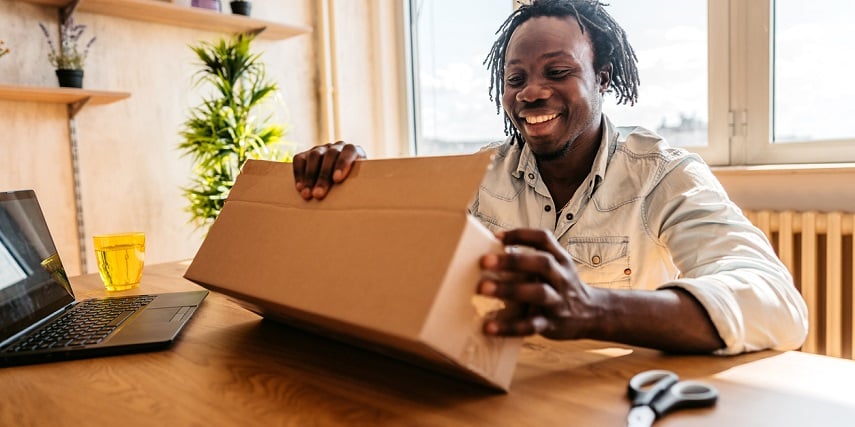 When you operate a BigCommerce website, there are plenty of ways you can appeal to your customer to make additional purchases on top of their original purchase. One tool that can help you do that is a BigCommerce product configurator.
Impulse purchases happen when your customer is happy with your initial offering but is enticed to add value with another purchase. A BigCommerce product configurator is well-suited to increase these kinds of extra buys on your site.
No matter what kind of customized product you offer, there are always opportunities to offer your customers more value and a better deal.
4 Strategies to Boost Impulse Buys With a Configurator
Let's take a closer look at four ways your BigCommerce product configurator can increase your site's number of impulse purchases.
1. Create a one-of-a-kind user experience by promoting your customized products and add-ons
If you want your customer to make impulse purchases, you first have to provide them with a reason to want to do so.
The way you do this is by having plenty of additional customizations ready for them to add on top of their own customized product.
This shows you intimately understand their needs and desires as a customer.
With a BigCommerce product configurator, you can configure your base product with plenty of customizations that will make your customer want to add more features. You can also keep the pricing within the "impulse buy" range for your specific market.
Your eCommerce website no doubt has an irresistible product to offer your customers. Whether you're a small business or a large one, this has to be in place before you can make sales.
But understanding what customizations your customers are really after — and then ensuring their availability on your website — is how you truly show you value the customer's experience.
Click here to learn more about our BigCommerce product configurator.
2. Build a digital marketing strategy to capture the right customer
Having a BigCommerce product configurator is a great tool for wowing your customers. But first, they need to know it exists.
They also need to know what kind of features or items they can add to increase those impulse purchases.
With the right digital marketing strategy, you can get your offer in front of more customers in your target audience. In turn, you can then catch them when they're susceptible to making a purchase.
Using tools like social media, search engine optimization (SEO), a case study and other digital marketing tactics will help you educate the customer about the great offer you have in front of them and all the great customization options you can provide.
You can even automate your social media so you don't have to monitor it constantly. It's all about promoting your customization capability to make their buying decision even easier (and faster).
3. Prompt your customers with additional features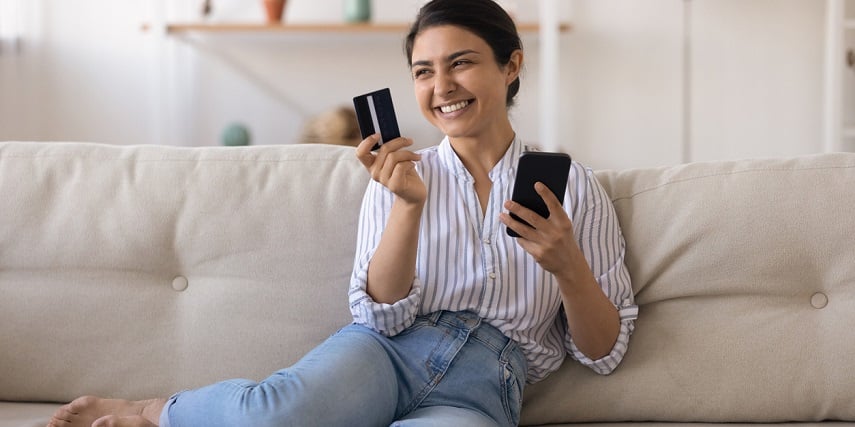 One of the best parts about customization is that you turn the customer into their own product designer. That said, when enabling them with a BigCommerce product configurator, you may have ideas for additional features they haven't even considered.
When your customer gets as far as your BigCommerce store's checkout page, that means they're invested in your product. They've done the research, moved through the product customizer steps and are set to make the purchase, all without delays.
This is the perfect time to offer them upselling options.
That means you can tell them other ways they can improve their product after designing it.
Once the customer has made the decision to buy, they're in the right mindset to receive an offer for additional value.
Prompt them with additional features or complementary purchases as they get set to leave your online store. Then you can convince them to easily throw more things into their cart.
A BigCommerce product configurator makes it easy to do this with a seamless checkout process. You can even set up a pop-up on the product page with the right offer for additional product configuration.
Your pop-ups can include pictures of the custom products (more on that below). It can also include a description that appeals to your customer's specific needs.
Building these notifications into your BigCommerce website can greatly increase conversion rates and ramp up those additional buys.
4. Show your customers what their product will look like with add-ons in real time
Of course, it isn't easy to convince your customer to make an impulse purchase if you can't give them a visualization of what it looks like when they've added these additional features.
A BigCommerce product configurator taps into cutting-edge technology to show your customers precisely what their customized product will look like.
It has augmented reality capabilities, allowing the customer to get a comprehensive view of the customized product that includes the correct height and depth. These 3D models go well beyond what most of your competitors will offer in terms of a detailed view of the product.
With augmented reality, the customer can look at the new product in the environment they plan in which they plan to use it. Whether it's their home, an office or somewhere else, they can integrate the product with their own world.
Finally, they can view the customized product with added features depicted in stunning, photorealistic 3D images. It goes beyond the standard 2D view to offer an enhanced visual that will make them more likely to move forward with the final purchase.
With this type of functionality, you equip the customer with more information on the product and, thus, better decision-making ability. That's going to lead them to make more impulse purchases, particularly if you can showcase those additional features in the most appealing way in your eCommerce store.
Strengthen Sales With the Right Online Tools
On the fence about this? Keep in mind that research shows that we respond 60,000 faster to images than we do to text. Don't underestimate the impact your customer's ability to visualize the product has on their buying decisions.
You have a great product, a great offer and a comprehensive set of customization options. Now you just need the right tools to help you increase not just impulse purchases but overall sales.
That tool is a BigCommerce product configurator, and Threekit can help you integrate it with your site.
We're experts when it comes to product customization and visuals. We can guide you through the process of getting set up with a BigCommerce product configurator.
For more on how we can help, contact us today.