How 4 Tech Leaders Are Using 3D and AR and What it Means for You
The use of Augmented Reality (AR) and the 3D visualization has shown an immense increase in the past year. Today, businesses are using these technologies to display their products on eCommerce sites as well as for marketing to consumers at large.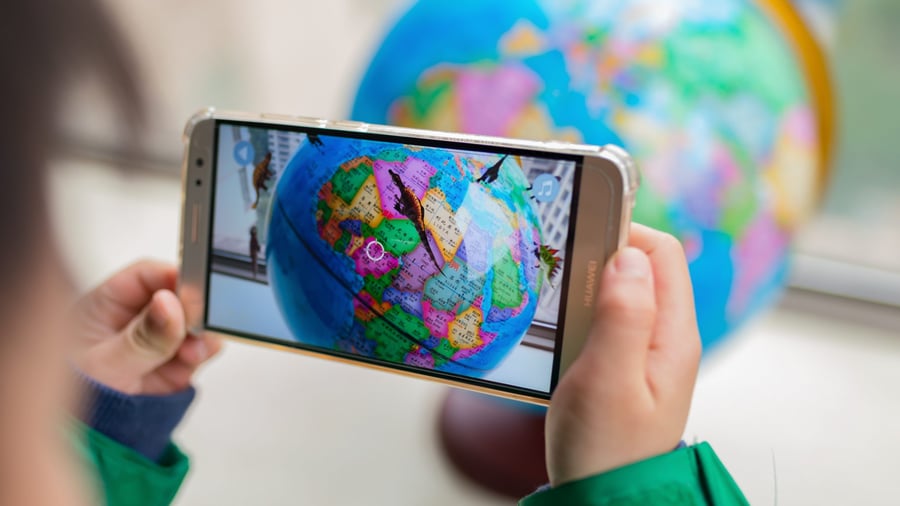 Big brands like Microsoft, Amazon, Facebook, and Google are some of the many players that are making the most of these emerging technologies. AR spending in 2020 is estimated to reach $60 billion. And as time passes, these technologies will only become more ubiquitous.
How Big Tech Players Are Embracing 3D & AR
Augmented reality in eCommerce and 3D are becoming a vital part of various industries, with businesses embracing these technologies to enhance their product display. As a result, they are improving their customer experience, increasing their ROI, and expanding sales volumes.
Let's take a look at some of the big names in tech that are helping to propel the use of these technologies.
Etsy AR
Etsy is one of the most popular online craft and product marketplaces. In fact, their active user base exceeded 45 million people last year. Etsy is using AR technology to enable users with iOS phones to view a product inside their house. For instance, Etsy buyers can use AR to see how art would look on their own wall using on their phone cameras. Obviously a feature like this really helps shoppers decide which product they would like to purchase.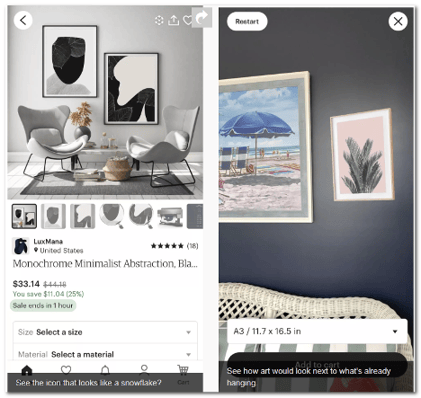 Additionally, the process is incredibly simple. All the user has to do is choose the painting that they like, preview it according to their living room or any room in their house for that matter. They can also visualize the different sizes that are available for purchase.
The company is also working to capture the market of Android users by introducing the same AR visualization of products supported by Android devices. In our current climate, Etsy is making it easier for people to purchase products while staying home.
Shopify with Threekit 3D/AR
Shopify is another big name in the eCommerce industry. Threekit has partnered with Shopify to enable its users to view and alter their products using AR and 3D technology. These visuals are premium quality and high resolution, which helps make the user experience exceptional. Vendors on the Shopify marketplace can now customize items in real-time, show customized products in augmented reality, and use Threekit's Virtual Photographer to replace physical photoshoots.
Using Threekit's cutting-edge technology, Shopify has enabled augmented reality for its product catalog allowing its customers to view the products in their space. Real-time personalization allows customers to configure and customize the products to their preferences instantaneously.
Threekit is helping Shopify solidify its lead position in the eCommerce marketplace, giving their customers virtual images that have more clarity. As the customers are able to see clearly what they will be purchasing, they expect the rate of product returns and replacement to decrease. Additionally, Shopify stats show that these types of visuals can increase conversion rates by up to 250% on product pages.
Apple LiDAR
While AR has really taken over the eCommerce world - where everything is either in 3D or AR - big brands like Apple have set examples in other arenas. They have also increased the competition in the market by investing heavily in AR technology for their phones and other gadgets. Apple understands how important it has become to bring products to life in real time.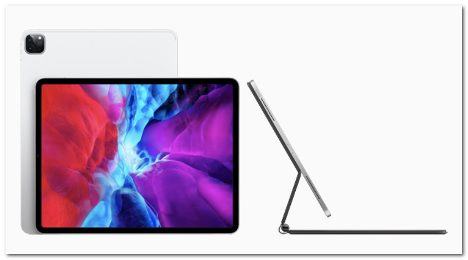 Apple's LiDAR scanner is one of the biggest investments the company has made in AR. Apple's team determined that LiDAR improves AR experiences in ways that they could not achieve with camera technology alone. The 3D data output by LiDAR sensors solves for the shortcomings of camera-only AR experiences, delivering accurate 3D depth information, as well as immunity to shadows, glare, and low/no light conditions. Expect Apple to continue to push the envelope on what is possible when you combine leading edge hardware with 3D technology.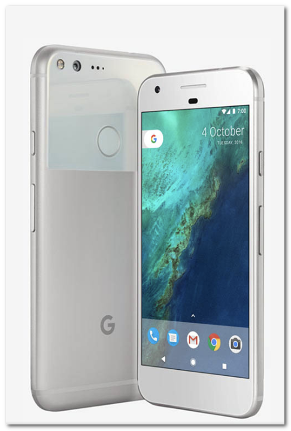 Android/Android Pixel Phone
When Apple introduced 3D Touch on the iPhone, it was done using hardware to detect pressure and how hard you were pressing. Several levels of pressure would then enact different menus or options for an app. Google has offered a version of this, but it has been done via press duration. Now, it seems, Google is doing what it does best and using software to achieve similar pressure results. The use of capacitive sensors on Google's Pixel phone will help you launch any application on your phone depending on how long your fingers touch the sensor.nds are adopting AR and 3D, it's a given that Google wants in on the action. It has made one of the best 3D Touch for phones, similar to that of Apple's iPhones. However, there's a slight difference.
This is just further proof that every major player is looking for ways to integrate 3D and AR into their offerings...because they know what consumers wants.
What Does It Mean For Other Businesses?
Augmented Reality and 3D visuals give companies a chance to display their products in a different, much clearer light over the internet. As the eCommerce industry has seen an increasing rate of online purchases, businesses have to meet the high demands of customers. To reduce the costs of replacements and returns, utilizing AR or 3D imagery seems like a win-win for both parties.
AR and 3D visualization of products is not just an adaptation of new technology for businesses. It has a lot of benefits to offer. With so many big companies adopting this technology, brands who still haven't started using AR and 3D must understand how this technology can change the fate of their business.
So now that you've seen how the big players are using it, here's how AR and 3D technology can benefit your business...
Increased Conversions
The competition in eCommerce has never been more fierce, with so many companies adopting new technologies to stay ahead. For those companies trying to catch up or achieve differentiation, AR and 3D visualization could be an equalizer.
We all know how AR and 3D displays can improve the customer experience. As the customers are more aware of the market, they'd rather choose a website that's offering AR representation of a product, helping them see the truest form of the product in their current place or house. For example, customers would prefer purchasing from stores on Shopify or Etsy that offer 3D visualizations as compared to those who still offer simple 2D images. In fact, 63% of customers are sure that augmented reality enhances their shopping experience.
Selling Your Product or Experience from a Distance
Using AR and 3D technology is a sure-shot way companies can improve communication with customers. Suppose you're in the hospitality industry. It's challenging to sell your venue when people are coming from other cities. But AR representation can bridge the gap with views of the rooms that are more real and clear. This could be your chance to attract more consumers into choosing your hotel instead of others depending on your 3D visualization and whether it was pleasing enough for the customer to finally book the suite or not. This is a clear case where investing your money in the right technology that will give you a competitive advantage.
Getting Your Business Trending on Social
When businesses use AR and 3D product visualization in a marketing capacity, there's a higher chance of creating content that attracts an audience and gets your brand name trending on top of the list. Since social media marketing has become a key source of marketing online, the use of AR and 3D on such forums like Facebook enables businesses to make an impact.
Whether online or in-store, creative 3D advertising gives you the power to surprise and charm your audience with every new campaign. It allows you to inject your omni-channel outreach with the sensory and physical impact of supersized characters and products and enables your customers to touch, feel, and fall in love with your brand. Renowned brands, including Coca Cola, Carolina Herrera, Macy's, Netflix, Nike, and more have adopted 3D marketing as part of their strategies to create interactive and memorable consumer experiences.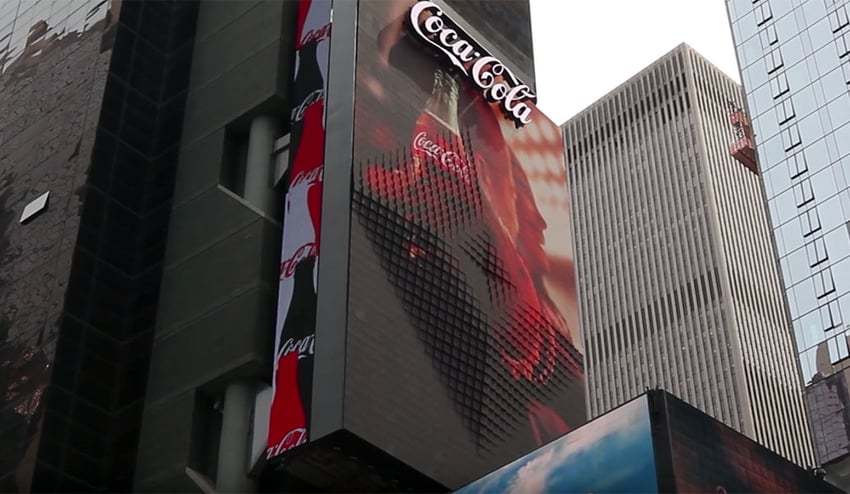 This could even work for consumables. For instance, if you run a food business, you can use 3D visualization to display your food in a way that would excite the consumers and would make them want to share your content. And with an increasing number of shares and interaction on social media, you could be trending in no time.
So, if you still haven't given AR and 3D a try, now might be the right time. 3D is the future of product visualization, but you can start experiencing the benefits today. Stay a step ahead and grow your virtual product portfolio with ease on Threekit.
To learn more about how you can display your products and services through AR and 3D, contact us.