How a 3D House Configurator Helps Builders Navigate Material Shortages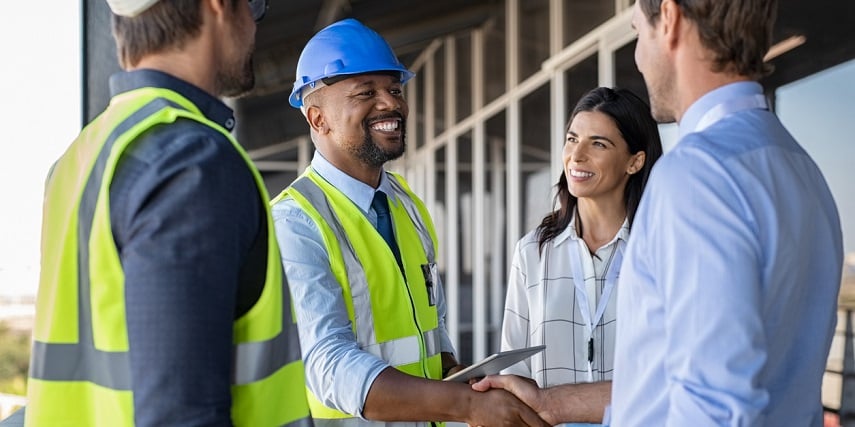 For contractors and construction companies, sourcing building materials is a consistent challenge. But imagine if your potential customers could use better tools — such as different product configurator tools — to make changes to their projects in real time. With demand higher than ever and a major shortage of supplies, builders must find alternative ways of accessing the supplies they need to stay in business.
This puts online suppliers in a position to serve more customers. Supply shortages affect all vendors, but you could still provide solutions that help your clients navigate these shortages.
Instead of apologizing for shortages, you can provide solutions that ease the burden for customers and increase your sales, improving your company's reputation and profitability. A 3D house configurator can help your clients navigate material shortages, make alternative purchases, and keep their projects on track.
How 3D Configuration Helps Eliminate Challenges in Construction
Homebuilding projects usually begin with an architect's vision and a specific cost and timeline for the entire project to be completed. These projects often take several months and are subject to a variety of challenges along the way. Some of the biggest pain points in construction surround communication and materials. Common pain points for builders include:
Changes in the

scope of the project
Material pricing changes and shortages
Failed attempts at collaboration
Construction projects require multiple teams to work together in a constantly changing atmosphere. Change orders lead to additional supply purchases and unplanned expenses. Cost and availability of materials change due to supply and demand. But poor communication leads to poor visualization of a work in progress.
A 3D house configurator helps teams navigate these challenges to avoid potential delays and projects that go over budget. Real-time 3D configuration and augmented reality can provide a way for contractors and other building professionals to address these changes.
With the ability to virtually make changes in real time and share the resulting images online, the most common problems that plague building projects are quickly resolved.
In a time when global shortages of building materials make construction more difficult than ever, builders are looking for new solutions. Luckily, a 3D house configurator can help with that problem, too.
Ready to provide your clients with better solutions to building material shortages? Then click here to learn more about Threekit's one-of-a-kind 3D house configurator.
5 Ways a 3D House Configurator Can Help Your Clients Navigate Material Shortages
Material shortages lead to delays, unfinished projects, and increased costs. As an online retailer of building supplies, you have an opportunity to provide unique solutions for your customers. Using a product configurator can help your clients find solutions to material shortages in these four ways.
1. Hide Materials in Short Supply
When your customers configure products in real time, manufacturing specifications are automatically recorded. This gives retailers the opportunity to see which materials are the most popular. It also provides customers with a material options list for specific products. When builders are searching for large amounts of supplies, it's a good opportunity to see what materials are actually available.
Real-time configuration offers users opportunities to choose materials for customization purposes. When certain materials are in short supply, they can be eliminated from the list. This gives contractors an opportunity to shop without the worry of only learning about material shortages at checkout.
2. See Substitutions in Real Time
Typically, certain materials are a staple in construction projects. However, severe shortages can mean finding substitutions makes more sense.
When shoppers use your 3D house configurator to create portions of a project with alternate materials, they can virtually put these materials to the test. As changes are made, AR updates 3D models and pricing changes are recorded.
Builders can easily see how a project could be successfully created with different materials that are immediately available.
3. Include Expected Availability for Product Options
A 3D house configurator allows users to choose from a variety of materials to create a custom product. You can customize the product options list on your webpage to include availability details.
For busy contractors, this tool provides the ability to quickly assess which materials they can use for an existing project. When the selected materials will be available within an acceptable time frame, shoppers can order as planned. Otherwise, they can utilize the AR feature to search for substitutions.
With availability options, large projects that take weeks or months to complete can stay on track.
4. Share Changes Virtually for Timely Sign-Offs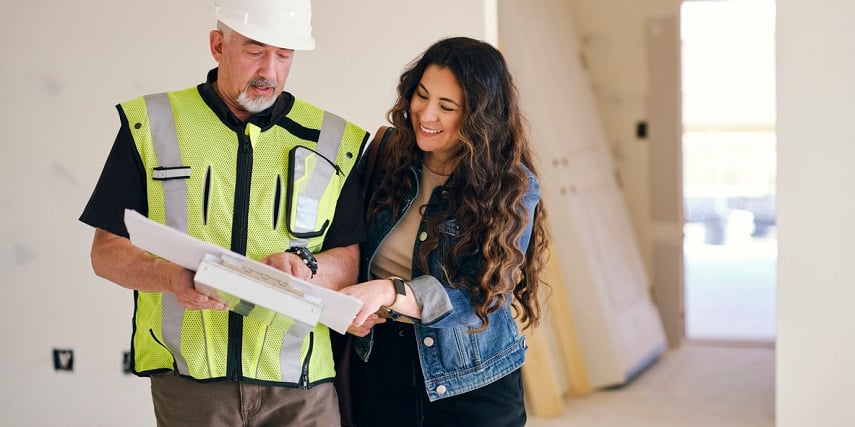 Most building projects follow a chain of command. This means changes must be approved and signed off on. Delayed change orders lead to downtime and projects that fail to meet the projected timeline.
Home design is a highly visual process. Providing subcontractors with the ability to conduct virtual tours, share floor plans, and integrate interior design models into change orders can speed up the process and help keep the project on schedule. High-quality virtual photography and augmented reality give users the power to see every detail of a product before creation.
These visuals can then be shared with project supervisors, sales teams, and general contractors through social media or exported content in PDF format. This allows companies to approve material changes, process change orders virtually, and immediately get back to work.
5. Automated Generation of Manufacturing Specs for Repeat Success
When your customers use a configurator to create accurate 3D models, the platform automatically generates manufacturing specs and records the necessary materials for the completed product.
For contractors utilizing new materials, this feature provides easy repeat shopping. Instead of searching for products from multiple suppliers, contractors can return to your eCommerce store to find products and materials they've already used successfully.
A 3D house configurator is more than a design tool that creates photorealistic images of custom creations. It can be a valuable tool to share the visualization of complete construction projects or individual home renovations. With the use of 3D design and augmented reality, companies can show customers the finished product of a design long before work begins.
Ready to get started supplying your customers with solutions to building material shortages? Get in touch with the experts at Threekit to learn more about our revolutionary platform.