How a 3D House Configurator Can Win Over Planned Community Developers
Are you looking for a way to appeal to architects and developers as they start to create a large planned community? Don't just stick to traditional blueprints and marketing images — use a set of different product configurator tools to showcase your products and services in 3D.
A 3D house configurator will help them see interior designs, evaluate floor plans, and explore potential pricing. It could be just the tool you need to win contracts with architects, designers, and community builders.
Allow Architects, Developers, and Designers to See 3D Designs of What the Properties Could Really Look Like
Architects and designers may need to take a walk through your products with augmented reality. Then they can get a real idea of what the community can look like with your products or services.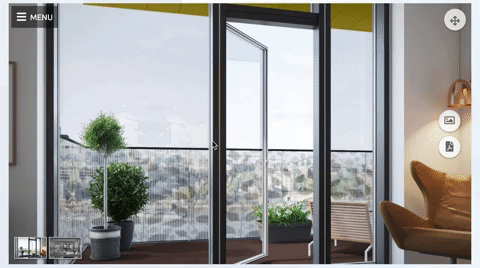 Showcase how it will come together and what home design features your users can expect. You can also provide templates that architects and developers will choose from to design homes that fit a community's specific needs.
Use the Design Tool to Give a Clear Idea of What Will Fit Within Homes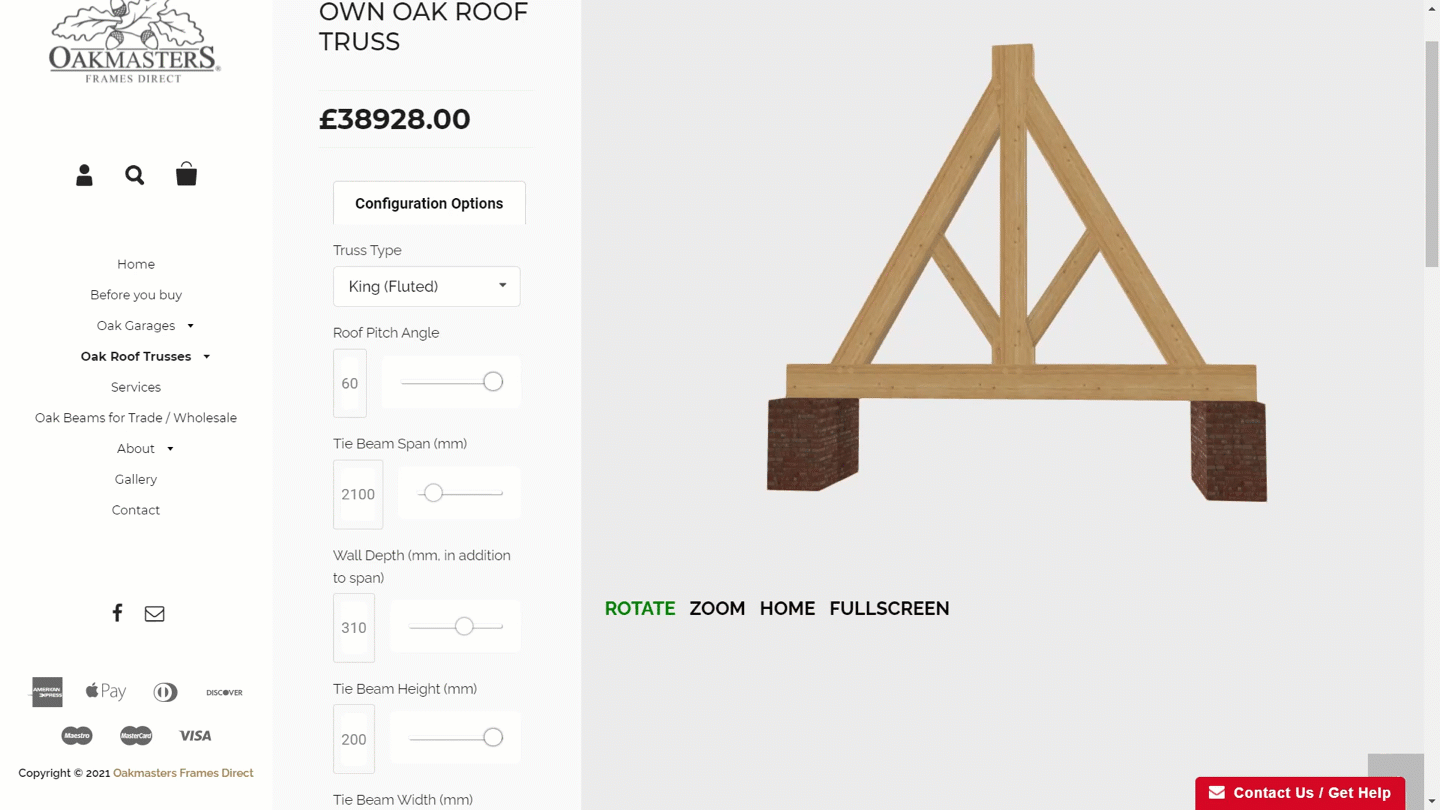 The specific needs of a given community, from available sewer systems to geographic features of the land, can impact the homes that can actually be placed in a specific area.
With your 3D house configurator, your architects, designers, and developers can get a better idea of their options. This includes the layout of homes, how large those homes can be, and different materials and styles.
With a 3D configurator, they can try out different designs and ideas ahead of time. This will allow them to maximize their profits and make the most of the land development opportunity.
Easily Share Information With Your Sales Teams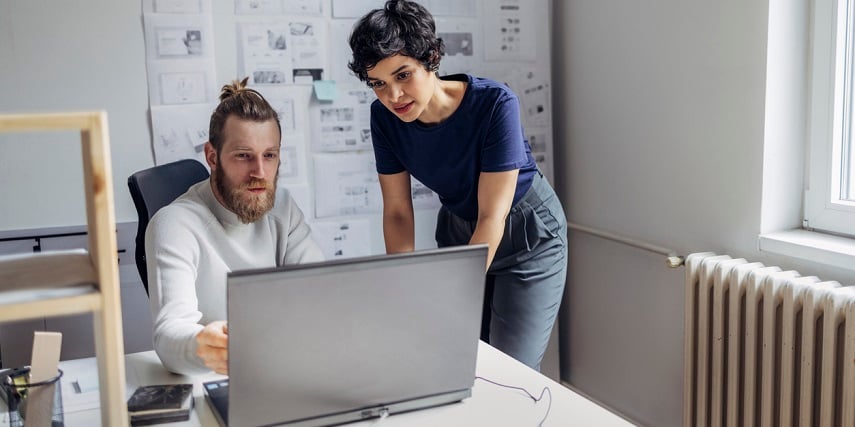 Sometimes, you may need to export information from your project configurator to your sales team for direct in-person follow-up.
While the sales team may not need to directly explore all the options available to architects and designers, they need to know customer order details to maintain the relationship. With a 3D configurator, they can study products and persuasively discuss them with customers.
You can export your content in PDF formats, share it on social media, or take potential buyers on virtual tours that will invite them to effectively step inside their new home designs. This interactivity increases the odds that they will be more satisfied when the project is finished.
Also, sales teams can help share and organize that information with big customers. They can also discuss different product lines and help community planners select the perfect mix of custom features.
Through this technology, you can cultivate greater trust from community builders that need unique finishes, constructions, and everything in between.
Click here to learn more about our 3D house configurator.
Easily Configure Changes in Real Time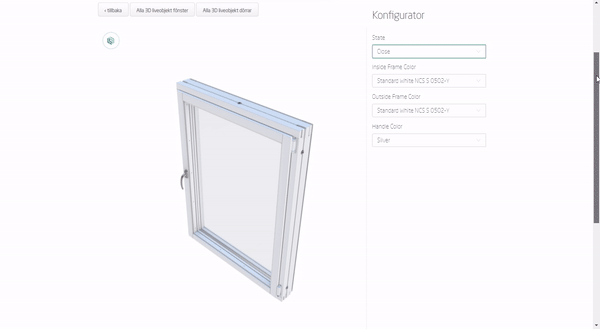 As the project goes along, shoppers may need to be able to quickly make changes to existing orders. Architects may need to:
Modify the position of fixtures

Add more storage

Change material selections
With a 3D house configurator, you can allow designers to make immediate alterations to your products and then see them in real time.
Need to make alterations to a walking path? They can easily see what difference it will make to community members or how much cost it will add to the project. Garden building becomes a snap when you can put together the designs your users expect right there on the webpage.
Suppose they need to make larger alterations, including specific alterations to blueprints or home designs. Maybe the designers want to extend the size of a home, add bedrooms, or add a garage.
In that case, a 3D house configurator can make it much easier to directly visualize those changes and their impacts.
The configurator can also help factor in pricing changes and how the price may be impacted by specific changes. This will make it easier for architects, developers, and designers to work together to create a community while staying within their budget.
Improve Overall Visualization of the Project at Hand
Providing products for a new project means being able to virtually step inside the homes. Don't just offer a generic virtual tour; create a clear visualization of exactly what the final products will look like.
Sometimes, it can be incredibly difficult for shoppers to share their vision with other decision-makers, vendors, and builders. But with a 3D house configurator, shoppers can more easily share their dreams, visions, and plans. Often, that simple strategy can go a long way toward securing the business of builders with specific plans.
Using 3D configurators to support projects and purchases helps your target market by:
1. Allowing Them to See Rooms and Homes in 3D
A description alone isn't always enough to provide developers with a clear vision of how a project will unfold. A 3D configurator, on the other hand, lets users tweak product details until everything looks just right.
2. Providing a Better Vision of the Finished Space and Products
Often, manufacturers have to take vague descriptions and concepts and turn them into reality. It can also be hard to visualize what finished fixtures and products will look like. With a 3D configurator, shoppers can select custom configurations and your manufacturers will have crystal-clear design plans.
3. Making Clear, Fast Changes
The architect can show different parties what each alteration to the plans will look like in a highly visual format that will make it easier for everyone to see the final project.
Planned communities have unique themes and styles. Their developers are always looking for manufacturers, builders, and suppliers that can bring their exact vision to life.
With a 3D house configurator, you make it easy to select configurations from your selection of products.
Are you ready to get started with a 3D configurator that will help you reach more customers and secure more business? Contact us today to learn more.