How a 3D Customizer Builds Confidence in Bedroom Furniture Buys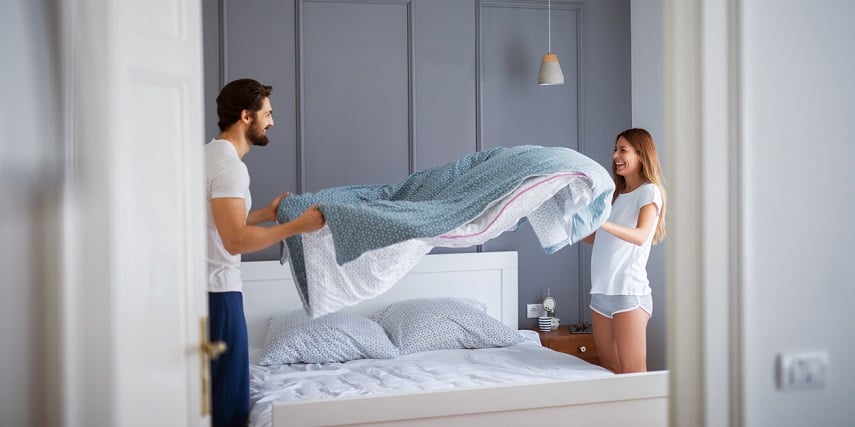 A 3D customizer is a vital tool for selling consumer goods online, and bedroom furniture is no exception.
Did you know that the average American spends 36 years in bed? Since the average lifespan in America is around 75 years, Americans spend almost half their lives in bed. Not all that time is sleeping.
Only seven of the 11 hours per day are spent sleeping; the remaining four hours are spent watching TV, using a laptop or iPad and reading or working. Given the multi-purpose nature of bedrooms, it's no wonder consumers lack confidence when selecting furniture. After all, who wants to spend half their life in a poorly designed space with furniture that doesn't fit?
If eCommerce merchants want to sell bedroom furniture, they need a 3D customizer that helps shoppers build confidence in their furniture selections. Without that confidence, consumers will abandon their shopping carts and never return to purchase a single item.
So, what are people looking for when they shop for bedroom furniture?
Essential Bedroom Furniture
Multi-purpose bedrooms need more than a bed and nightstand. Today's bedrooms need:
Bed with frame and mattresses

Nightstand or bedside table

Comfortable seating such as a chair or couch
Finding the right-sized furniture for the bedroom space and ensuring that the furniture designs are compatible can stop a shopper cold. But with 3D models and customizer apps, customers can see their choices in real-time in their environment.
Selecting a Bed With a 3D Model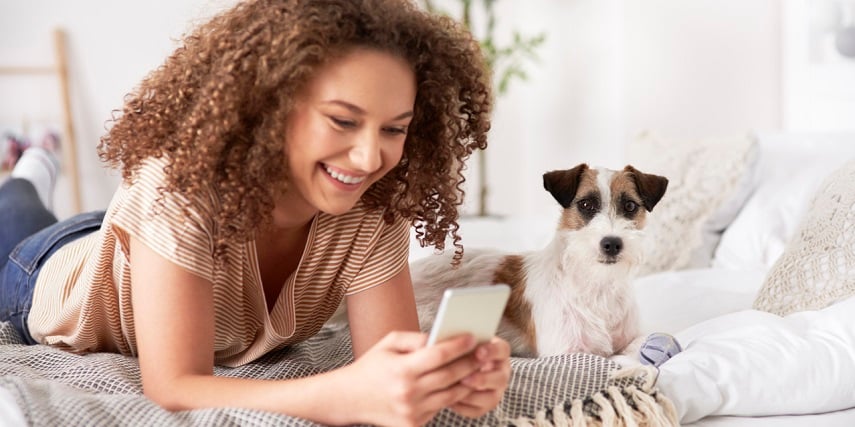 Shoppers may not understand the differences in bed frames. Letting them explore the different types is a way to educate them and provide a better customer experience.
Bed frames are grouped into the following:
Panel beds use the traditional design of a headboard and footboard connected with side rails. They may have cross slats or center support for the box spring and mattress to rest on.

Upholstered beds are panel beds with the headboard covered in fabric. Some companies add fabric to the footboard and rails.

Canopy beds are usually panel beds with four posts extending from the foot- and headboards with a connecting top.

Storage beds have drawers built into the base. They may or may not have headboards and often rest on a frame that covers the storage.

Platform beds use a raised base that may include slats. Depending on the design, they may require a bunkie board instead of box springs.
Before people start shopping for a bed, they may think a bed frame is just a bed frame. Once they begin exploring, they will want to see 3D designs with 3D images.
Delivering a spectacular customer experience requires more than 2D or 3D photography. It requires a 3D customizer that supports 360 views and zoom capabilities.
3D configurator
Letting customers experiment with finishes, colors and size gives them confidence that their selections will meet their expectations. When they select an option, the image changes to reflect their choice in a 3D rendering.
With a 3D customizer, browsers can solidify their choices. They can also see pricing updates in real-time if their new options affect the cost.
360 views
Consumers can get a clearer picture of the size of a bed with 360 views. Looking at a bed from all sides with its customized features gives shoppers confidence that their selections will work in their space.
Zoom capabilities
Shoppers will want to zoom in to look at a frame's construction. With upholstered beds, buyers need to see the details of the fabric and how it is finished.
Exploring how storage beds are constructed can help solidify a choice. Click here to learn more about our 3D customizer.
Finding Nightstands and Bedside Tables
Educating shoppers on the difference between nightstands and bedside tables can help them refine their search criteria for faster responses.
Nightstands are typically smaller and have at least one drawer.

Bedside tables do not have drawers and are slightly larger than a nightstand.
When buyers can visualize the space, they can determine which option is the better choice.
Augmented reality
Using augmented reality, shopping sites can let shoppers select from an array of bedside items such as books, phones, glasses or alarms to determine whether a nightstand or bedside table is best.
If they select the wrong size, the item becomes a return. But augmented reality lets them experiment before the purchase is finalized.
Virtual photography
Virtual photography can convert traditional 2D pictures into digital media that allows multiple views of a product from a single image. This capability can save on photo shoots while still giving shoppers the ability to view custom products.
Adding Bedroom Seating
The biggest change in many bedrooms is adding chairs, loveseats or even sofas to the furniture mix. Since many shoppers may be unsure of how to place seating in a bedroom, the more product customization tools a merchant provides, the less likely the consumer is to abandon the site.
3D customizer power
Buying chairs and loveseats means making more choices. A product customizer can help make those decisions less challenging.
For example, fabric options can include texture, color and design. By letting shoppers view 3D product options, merchants can let them spend as much time as needed to look at options on a 3D model.
Maybe the pattern or texture looks different when it covers the entire chair, or the color highlights a design feature they want to change. Whatever the reasons, product customization gives shoppers confidence in their final choices.
Augmented reality with zoom functions
Some consumers may want to see what is under the upholstery to evaluate the product's construction. Technology can add to the technical image to highlight construction features such as how pieces are joined or how the fabric is stitched. With zoom, buyers can focus on the construction details.
Bringing It Together
As shoppers select furniture pieces, place them in a pre-designed room or give buyers the option to view the items in their own space. That may stimulate more purchases such as lighting, clothes storage and accessories. With a 3D customizer, browsers can become buyers.
From the basic search for a bed, eCommerce merchants can upsell shoppers by providing real-time views of their selection — alone and in combination. Product customization with an engaging buying experience can give browsers the confidence they need to purchase furniture online.
Threekit products include a 3D configurator, virtual photography and augmented reality from a single cloud-based platform. Interactive capabilities are available across all sales channels.
With existing integrations for Shopify and Magento, eCommerce merchants can quickly deploy a 3D customizer for increased sales and improved customer experiences. Contact us to learn how Threekit's platform can drive your company's success.