How to Go Digital with 3D Product Images
With much of the country (and world) staying at home for the foreseeable future, retailers of all kinds are grappling with a new normal. One central tenet is that eCommerce has, for now, replaced brick-and-mortar for most buying scenarios.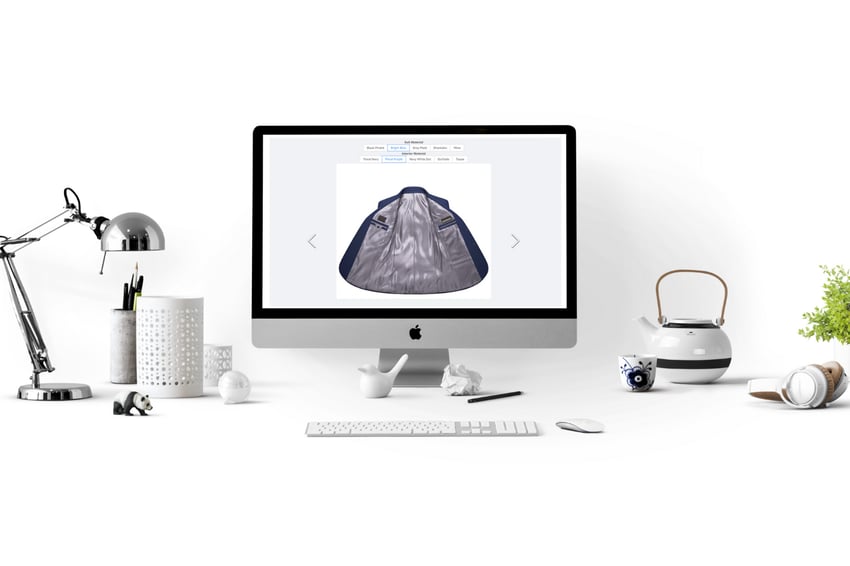 Even as the pandemic begins to calm down, though, it's likely that some of the habits we're developing now will stick around in our post-COVID-19 lives. With shoppers worldwide now accustomed to the convenience and efficiency of online shopping, many customers are likely to continue ordering from the comfort of their couch. We may see more offices allowing work from home, which means fewer stops in stores on the way home.
Given this new reality, it's more important than ever for retailers to create online shopping experiences that mimic what happens in stores. One key element of doing that: adding 3D product images to eCommerce websites.
By more closely mirroring what shoppers experience in person, high-quality 3D product photography can boost shopper engagement, increase conversions, and decrease returns. And here's the great news: It's never been easier or more affordable to add these assets to your online store.
In this post we'll dig into how to digitize your product imagery and the benefits of going digital.
Background: The Concrete Benefits of 3D Product Images
3D product photos make it possible for online shoppers to interact with merchandise in a way that's similar to what they can do in physical stores. That has tangible benefits for online retailers:
Increased shopper engagement and trust: 3D images boost customer engagement 66% over traditional 2D images. Studies show that the more customers interact with an image, the more likely they are to trust a vendor.
Increased conversion rates: Actual purchases can rise 40% when a brand adds 3D images to their product pages, thanks to increased trust and increased customer certainty about what they're seeing.
Decreased returns: 3D images can reduce returns of online purchases by 35%, again thanks to the amount of information these images provide.
Until recently, these benefits were only available to large companies with a big budget to invest in creating a 3D configurator. But that's changed.
The New Tech Making 3D Product Images Affordable
Not too long ago, the only way retailers could enjoy the many benefits of 3D product images was to essentially create an in-house visual effects studio to build each image from scratch. That was an expensive undertaking. It was also time-consuming and completely unscalable.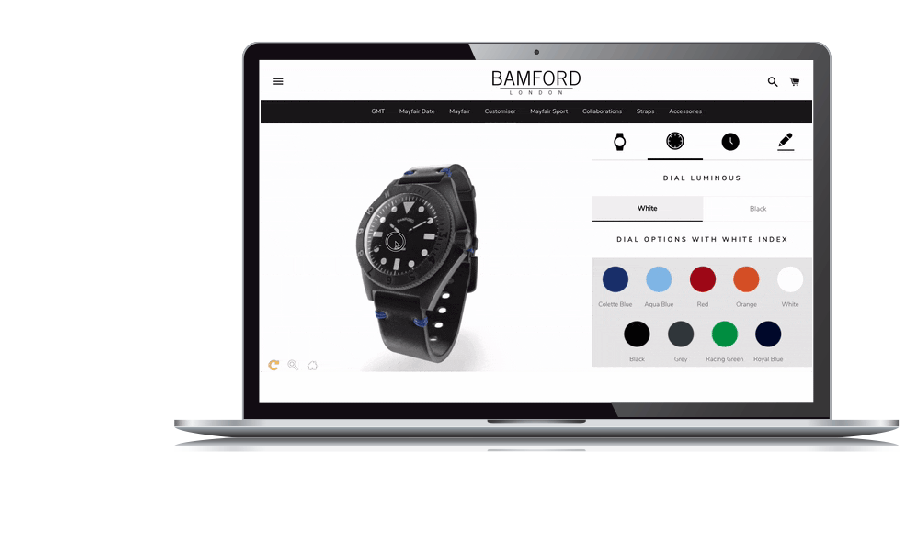 Today, though, there are SaaS options on the market (including Threekit) that offer an affordable, scalable way to create 3D product images. Here's how they work:
Efficient 3D asset creation: Instead of having 3D artists create each 3D image from scratch, new software lets them start with CAD files or 3D scans of products and trace those to generate 3D assets.
Modular image creation: Once you have 3D assets, business users (even those with no knowledge of 3D technology) can combine them like legos to build a variety of 3D product images.
Separate storage of product styles: Information about product styles (including colors, fabrics, and configurations) is stored separately in the software, making it easy for business users to build a product catalog (sofa style x + leg shape y + fabric z) and for shoppers to see 3D product configurations in real time.
The old way of creating 3D images was something like a model plane kit: each kit has exactly one purpose and can be used once. 3D image creation software is more like a bucket of Legos: combining the pieces can yield an infinite number of possible outcomes, giving the retailer a highly scalable solution and the customer a 3D product view from different angles.
The Long-Term ROI Potential of 3D Product Images
Not surprisingly, the ability to create 3D images with a SaaS solution significantly increases the potential ROI retailers can enjoy from these images.
The difference between creating 3D images via an in-house production team and using software to create them is akin to the difference between website traffic from paid search and organic: while you have to pay every time for every click from an SEM ad, organic click-throughs come in over and over, after a one-time investment in a piece of content or website infrastructure.
Similarly, while an in-house team would have to build the 3D image of every product in a catalog from scratch, software makes it possible to create new images by recombining existing 3D assets or by skinning them with new styles (like the season's new fabrics).
This makes for faster, lower-cost 3D image creation.

3D Product Images Are Essential in the New Era of Retail
Retailers are facing a new reality—and there's no guarantee things will return to "normal" when the COVID-19 pandemic subsidies. Creating an online shopping experience that mimics what customers would have in stores is key to keeping sales as robust as possible now and in our increasingly digital future.
3D product images can play a role in creating that experience by offering shoppers near-tactile engagement with products and lifelike visuals for configurable products. And thanks to new software, adding those images to a retail website has never been easier or more affordable.
---
Threekit's product visualization software creates photorealistic images, interactive 3D and augmented reality experiences that help businesses sell more. To learn more, please schedule some time with one of our teammates.