Threekit and commercetools: Transforming eCommerce with 3D and Augmented Reality
Today we're announcing Threekit 3D and AR is live on the commercetools Apps Marketplace. This partnership enables all commercetools merchants to easily access the power of 3D and AR for their entire product catalogue.
Since 2006, commercetools has been providing merchants with a flexible and simple way to build, promote, and scale their eCommerce experience. It's now the world's leading eCommerce platform for next-generation B2C and B2B brands.
Companies around the world use commercetools as a sales tool to create seamless shopping experiences on mobile, social, and desktop.
---
Check out Threekit on the commercetools Apps Marketplace.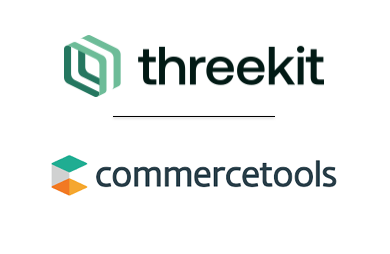 ---
If your products have assets that can be configured or customized, you've probably wondered how you can create and scale product visuals that let customers see every attribute of your product and build it to fit their own needs and preferences. Look no further.
Threekit lets you customize and configure your product in amazing 3D, AR, and virtual photography.
Retailers like Crate and Barrel, HP, Ciroc, and Taylor Made use Threekit to create billions of visuals to create a better customer experience and boost sales.
Threekit has been proven to:
Increase

conversion rates by 40%
Reduce photography costs by 90%
Result in 80% fewer returns
Why Threekit and commercetools?
With this partnership, you can:
Enable product customization, personalization, and 3D configuration on commercetools in real time
Let shoppers see your products in augmented reality (AR) because Threekit

lets commercetools customers show millions of potential product configurations in AR, right on their browser
Use the Threekit

Virtual Photographer™️ to create photorealistic product images at a fraction of the time and cost of traditional product photography
Reduce returns because customers are better able to view, explore, and customize your product in real time
Be up and running fast with a beautiful customized product experience for your entire product catalogue
Threekit provides brands with superior product visualization solutions, and now with the power of commercetools, merchants can customize their product with AR and 3D visuals. We can't wait to see what you build.
Want to see Threekit 3D and AR live on commercetools? Scan this QR code with your phone camera to see Threekit 3D and AR with Commercetools.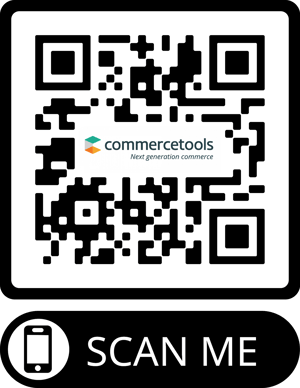 To learn more about Threekit and our integrations into commercetools, check out out Threekit for commercetools.