Business Owner's Guide to Finding the Right Shopify Product Customizer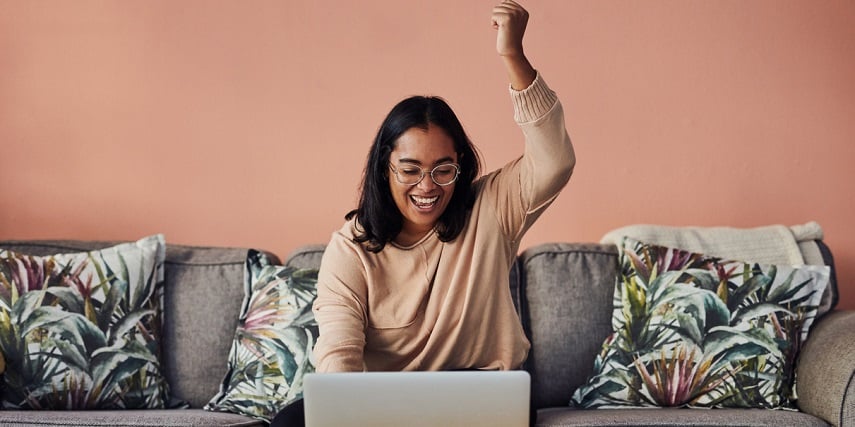 In eCommerce, vendors wear a lot of hats! From inventory manager to product options specialist, business owners handle every aspect of their online store from the back end to the support team, but a Shopify product customizer can be your go-to assistant.
Many of the best retail titans operate lean and mean in the digital age, leveraging helpful apps to replace traditional staff for a low-input, high-ROI model. So a Shopify product customizer is a must for a growing online store.
How Does a Shopify Product Customizer Work?
The right product customizer works with your unique product options and pricing to streamline product design in real time. But how exactly does a Shopify product customizer work to customize your product page?
Well, the answer is as simple as wandering the aisles in a traditional brick-and-mortar store. A product builder is a great app for customizing that provides:
A 3D product configurator

template with 360-degree views
Design tool options
Text inputs
Color swatches
File uploads for custom image design on t-shirts and similar products
Everything a customer could want

to feel invested in the buying experience
In short, a Shopify product customizer recreates the hands-on fun of shopping in a digital world.
Choosing the right product configurator for your eCommerce business can be a daunting prospect for online store owners. While everyone loves the idea of enhanced customization, not all vendors are confident in how best to implement a product customizer app.
The majority of eCommerce vendors are business experts, but not necessarily tech experts.
That's where your personal support team at Threekit comes in. We're here to help with a simple guide to improving customization with three main benefits to look for in a product configurator.
1. Easy Functionality in a Shopify Product Customizer: Pricing, Bulk Actions and Beyond
Running a successful eCommerce business doesn't mean that you need to be both an entrepreneur and a tech expert. The key to operating at a profit is taking advantage of the low-input, high-ROI nature of eCommerce.
That means utilizing a design tool already available for your own products.
Wired suggests leveraging turn-key platforms, software and great apps to improve the conversion rate from product page to revenue at any online store. This is an especially important strategy for eCommerce vendors who aren't the most tech-savvy and rely more heavily on their business savvy to promote their brand.
When choosing the right Shopify product customizer, look for a product customizer that works for your website. This means seamless integration with your admin panel to easily track inventory and manage bulk actions on the back end to keep your business flowing in real time.
A dropdown for simple sales tracking and product movement will ultimately save you hours on the back end, as well.
Opt for a product customizer that does not require extensive coding knowledge. A quality Shopify product customizer should work with the Shopify app with customization options appearing as any other helpful plugin.
No programming, coding or prior knowledge of web design should be necessary to make the most of this product personalizer. Even if you aren't sure of the difference between a jpg and a png, the right custom product tool takes your own products and generates visually stunning templates at the click of a button.
Now that's working smarter, not harder, with the power of customization.
2. Clear Integration for Optimal Customization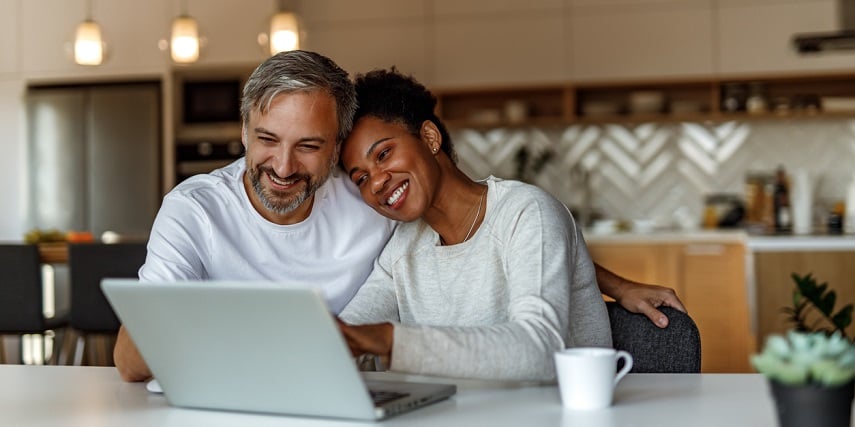 Aside from social media, your website — and subsequently your product page — is the first place customers will go to learn about your business. In fact, 97% of customers find businesses via the internet.
This is your best opportunity to appeal to the buyer's pain points and offer a solution to their problem.
After all, the first stage of the buyer's journey is awareness. The next two are locking down the sale.
The best product customization app should maximize engagement. Your website has two main jobs:
To draw customers in, and
To keep them coming back.
That means finding a Shopify product customizer with clear integration. In non-tech terms, you'll want to opt for a design tool that works with the website you've already built.
Utilizing a Shopify plugin is a fantastic way to ensure your product configurator has optimal functionality for your storefront.
How to Get Started
Create a dazzling product page with a custom product designer that draws buyers in with seemingly unlimited products. Then, highlight the custom orders your business is capable of producing with sleek templates that go above and beyond the flat clipart of other online storefronts.
Next, you'll want to ensure your product customizer runs smoothly with minimal to no lag. Conditional logic is built into many customizable product apps to remember and store buyer preferences for future use.
In addition, a product design tool should easily display the correct pricing for custom orders.
No buyer likes having to contact the support team when their total purchase price is off. Avoid embarrassing mistakes on the back end by securing the front end with the latest integrated apps for personalized shopping.
The convenience and reliability of a Shopify store are two of the main reasons customers continue to return to their favorite online stores. So be sure yours is smoothly integrated with a Shopify product customizer.
Click here to learn more about our Shopify product customizer.
3. Cross-Platform Integration for Growing Your Online Store
Online commerce is a growing industry, no matter the niche. So as an online store manager, it's necessary to be prepared for expansion.
The right Shopify product customizer should also feature robust cross-platform integration. That means your design tools will work for your business now and in the future.
Should you decide to switch platforms, you'll be able to take your custom images with you.
Think of product builder apps as digital business cards. Once you've secured the design, the look and the brand, you'll want to take it with you wherever you go.
Even if your business moves, your customers can feel assured of the same quality products and the same easy buying process they've come to trust.
Wondering which product configurator app is best for your online business? Then reach out to our experts today and learn more.