How Building Supply Companies can Streamline Sales and Operations with 3D Technology
There's a movement happening in the building supply industry where personalization and customization are over taking mass production and manufacturers are left with juggling greater product complexity. But companies are learning to evolve and adapt. There are two solutions that help B2B and D2C companies face operational and sales challenges to advance ahead, quicker.
And just to be clear - creating more efficient back end operations and increasing sales at the same time is a complex undertaking and these won't solve all your problems but there is value in what we're proposing.
Let's take a look at these solutions and break down how exactly each of them is helping the manufacturing landscape.
3D Configuration
3D configuration for the manufacturing industry is a huge game changer. From the tiniest nail to the largest leg of a conveyor belt, a 3D configurator allows manufacturers to see the product with 360 degree views, and view every piece of the product as if they were assessing it in the warehouse and in-person. Think about how impactful that is in the research stage of the buying process. If a customer knows exactly what the product features, they can walk into the store or call the sales representative on the phone and close that deal.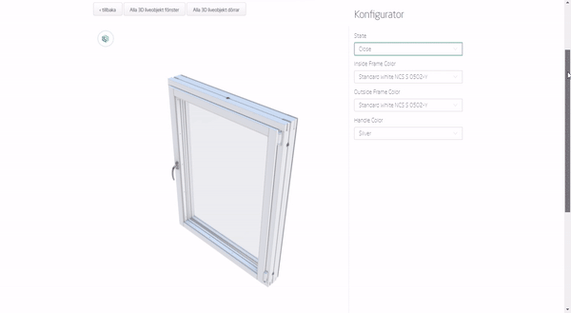 A configurator is also a major tool for customization. Manufacturers can create entirely customized products from end to end and save time with automatic drawing updates. Additionally, a configurator allows for a stand-alone quote and pricing generation so companies can organize, visualize, and document outputs as they quote. The world of tech moves fast, and so should your operational process.
Augmented Reality
The next step after configuring and customizing, is seeing what you've created and presenting it in your work space. If a customer isn't sure if a tractor will fit in their garage, giving them the ability to put it in their space is very helpful in determining product fit and reducing shoppers remorse.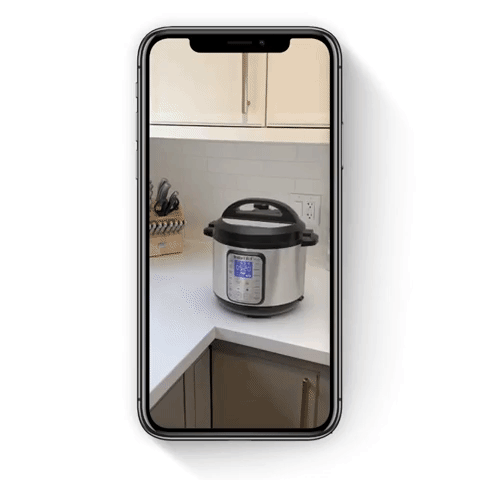 Operationally, AR has huge benefits as well. AR provides a better representation of the project from conception to completion and ensures accuracy. Paper and pen forms just no longer fit the bill. If there was a way to just place the product in your customers home and reduce the amount of back and forth between sales and the customer, companies could be putting that time and resource into something else.
Tying It All Together
The best part of 3D configuration and AR is that at Threekit, they can come as a package so you don't have to set up one without the other. And, we've partnered with Zaelab, a B2B ecommerce platform, to provide customers with 3D and AR integrations, making it simple for users to add this technology to their operations.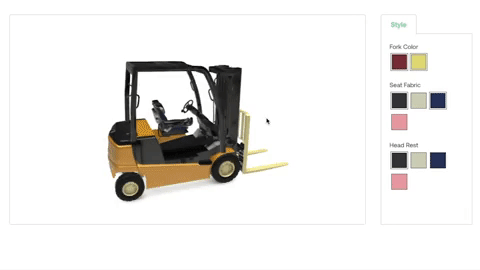 Creating a scalable and efficient operational process is a complex task and manufacturers can be supported and better equipped to face challenges when implementing 3D visualization technology.
To learn more about Threekit and our 3D and Augmented Reality products, please contact us. For further information on Zaelab, please visit their website