Build Trust in Purchasing Decisions With a Shopify Product Customizer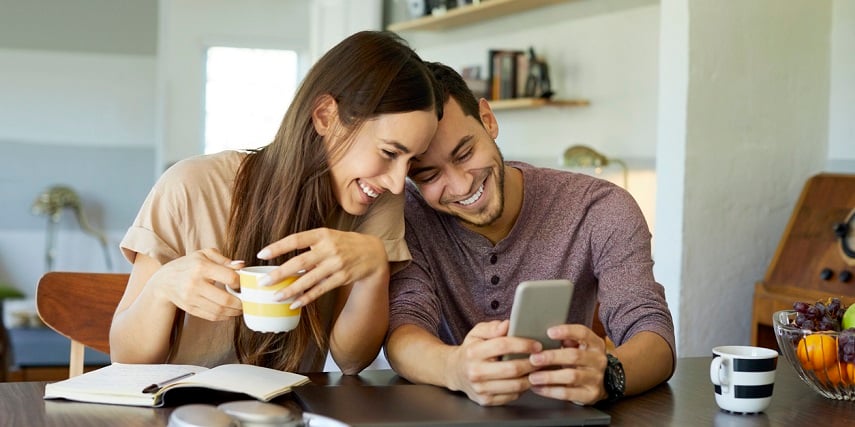 A Shopify product customizer is designed to help you build trust and engagement online. Picture this:
You've finally taken the plunge and created an amazing Shopify store with a great selection of customizable products. Unfortunately, if you expect sales to start rolling in right away, you might be in for a big surprise.
Why?
Your potential customers don't trust you yet. eCommerce retailers have a big hurdle to overcome when it comes to building trust.
But it's essential for successful marketing. In fact, a 2020 Edelman Trust Barometer survey revealed that many consumers see trust as a leading factor in their purchasing decisions.
Luckily, there's a way you can enhance your product pages, offer a more engaging customer experience and automatically build trust along the way. A Shopify product customizer has a variety of built-in features that will help you build consumer trust.
Consider these six ways a custom product designer can help you gain consumers' trust and convert visits into sales.
1. Show All the Details With a 360-Degree View
When consumers shop in physical stores, they have the opportunity to take items from the shelf and see every detail. Unfortunately, static pictures don't have the same ability to provide detailed insight.
Enter photorealistic 3D rendering.
With computer-generated 3D product renderings, artists can create a 3D model of your products that allow users to rotate, zoom and spin the image to see details from every angle. The result is an experience that reflects the act of shopping at a physical store.
83% of shoppers rank product imagery as the number one factor influencing their purchase decisions. Your Shopify product customizer provides 3D configuration, gorgeous 2D imagery and augmented reality to allow your customers to view custom products from every angle.
With this level of detail, consumers get complete transparency. This is a key way to build trust.
Ready to win over customers with a better visual experience that builds trust with attention to detail? Click here to learn more about a Shopify product customizer from Threekit.
2. Embed a User Gallery to Build Social Proof
Consumers don't trust advertisers. They trust other shoppers.
When asked, 72% of customers said real customer photos and videos are the content they most want to see on eCommerce sites.
More importantly, 80% said they'd be more likely to purchase a product from an online store if it had photos from real customers.
A product customizer app is designed to allow customers to choose from various product options to make their own products from item templates. Customization helps shoppers feel a sense of ownership and pride in the finished product.
This feeling can make your existing customers want to show off their new product design.
By offering shoppers a chance to upload pictures of their customized products, you can win big. Capitalize on the images by simply embedding a user gallery on your Shopify storefront or related product pages.
3. Add Educational Materials to Your Product Pages
Creating a useful product won't do your customers any good if they don't understand how to use it. By sharing as much information as possible with consumers, you show empathy and help them visualize the functionality of a product.
In fact, customers are 131% more likely to buy after consuming early-stage educational content.
A Shopify product customizer acts as a product builder that allows users to choose from customization options offered in dropdown menus or checkboxes.
As a retailer, you can customize your options to prevent user error by incorporating conditional logic to hide options that are unavailable or impractical for a specific item. Additionally, you can embed informational hotspots throughout the process to inform customers about adding functionality or improving a product with certain choices.
4. Create a User-Friendly Process to Eliminate Confusion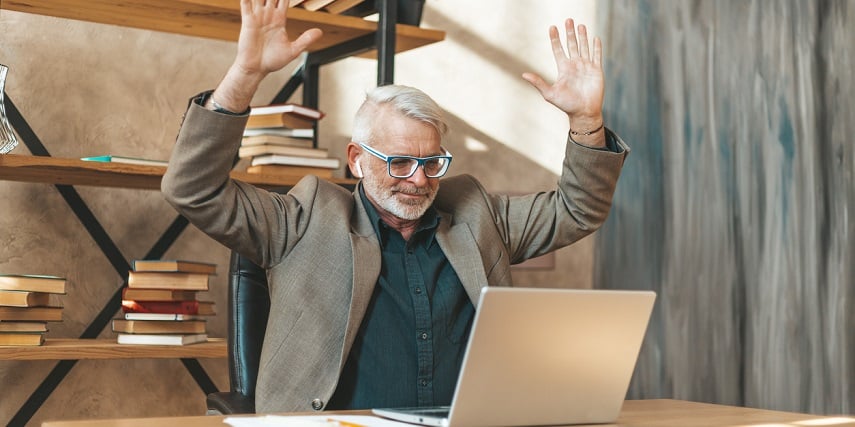 Shopping online should be convenient and easy. However, 40 percent of retail consumers still struggle to complete basic tasks when transacting online.
While you might assume shoppers will adjust, 62% of these consumers abandon the shopping experience when they encounter struggles online.
While customized products are extremely popular, using a design tool can be confusing. Threekit's Shopify product customizer is designed to create a simple step-by-step process that makes customization easy and fun.
The product customization process may include material choices, color options and further personalization opportunities. When prompted with clear instructions, users have the opportunity to fill in text fields or incorporate file uploads with personal images in the form of clipart, PNG or JPG.
5. Eliminate Sticker Shock with Real-Time Pricing Updates
Across all types of devices, 69.58% of online shopping carts are abandoned. That abandonment costs eCommerce stores $18 billion in sales revenue each year.
What's the most common cause of this occurrence? It's often that surprise customization costs are too high. In a physical store, a fixed price is on each item, and there are no surprises at checkout.
Online shopping isn't always so precise. In some cases, customizing products can make items much more expensive than they originally appeared.
However, Threekit's Shopify product customizer works to eliminate the problem during the process. As users customize a specific item with add-ons or bulk actions, the product updates to reflect the changes.
Pricing updates for each addition are also calculated in real time, so customers always know how much they'll pay for a personalized product before checking out.
6. Use Augmented Reality to Boost Confidence
In physical stores, shoppers pick up items, walk around pieces of furniture and try on garments. These actions help consumers imagine an item in their own space.
How can you accomplish the same effect in an online retail space? Use augmented reality to allow consumers to place a product in their own space with the use of a mobile device.
By adding augmented reality to your product customizer, you have the opportunity to boost shopper confidence with the ultimate sales tool. 66% of shoppers say augmented reality increases their confidence that they're buying the right product.
Your product customizer allows shoppers to place the product they just created in their own space to create a sense of ownership.
Selling customizable products online isn't always easy. But a product customizer can help you build trust and convert more shoppers into loyal customers.
With options to create custom orders that range from personalized t-shirts to custom furniture, customers are treated to a unique user experience that allows retailers to sell unlimited products from a single product page.
Amazing visuals, a user-friendly interface and a variety of ways to interact with customers are key for online sales. They naturally build trust to boost customer confidence in your brand.
Ready to get started with your Shopify product customizer from Threekit? Schedule a demo to learn more about building trust and improving the online shopping experience for your valued customers.