Announcing 'Visuals Make a Difference'
As a young company, we're always looking for innovative, differentiating ways to help our customers improve their product experiences. But it's not every day that we spy an opportunity to improve the world at large. That's why, when we started to read up on the growing epidemic of product returns and their negative impact on the environment, we felt compelled to get involved. Not because product returns are always "bad," but because, based on data, many of them are preventable.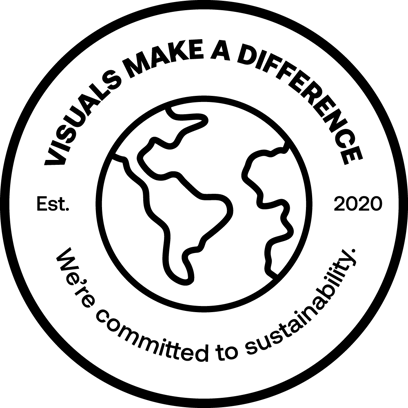 Today (which happens to be "National Returns Day"), we're proud to announce Visuals Make a Difference, Threekit's ongoing sustainability initiative. We believe we can play a special role in raising awareness and driving meaningful change related to the issue of product returns.
We've long known that product returns have a negative impact on the environment (about 5B lbs in product waste and 15M in CO2 emissions annually). But our first inkling that better product visualization could play a role in returns prevention was when we learned that about 64% of people return products because they don't "match the description or expectation." So we dug in even deeper by partnering with Harris Polls to do our own digital shopper survey. The results were overwhelming. We learned that 76% say they would return or exchange online purchases less often if eRetailers provided more accurate product images and that 82% believe eRetailers have a responsibility to do all that they can to reduce returns due to the negative impact they have on the environment.
Because we live and breathe product visualization every day, we have a unique vantage point into this issue. We know the difference that more immersive and accurate product visuals make because own customers experience them—in short, higher conversions and fewer returns. So, as a part of this initiative, we are establishing and promoting guidelines that will help all eRetailers assess where they stand from a product visuals standpoint. With that knowledge, they can work towards improving their visuals and lowering their return rates.
As we embark on a new decade, one where we hope to truly re-define visual customer experience, we do so with a renewed sense of purpose. We will strive to bring out the best in our customers, as well as advocate for a healthier planet—and we're inviting you to join us on the journey.