7 Ways to Use Product Customizer Data to Create New Marketing Content
When you implement a product customizer in your sales strategy, you can reap a variety of benefits. One of them is high-quality data. Besides providing valuable insight into customer behavior and shopping trends, this data can help you create strong marketing content.
Since content is the king of marketing, product customization gives you a highly powerful tool. Learning how to wield it helps boost your marketing strategy, increase customer satisfaction and stay on top of the competition.
Let's look at the most efficient ways to use product customizer data to create top-notch marketing content.
1. Create Marketing Emails
Email is a marketing method with the highest ROI (return on investment). With the right approach, you can boost it up to 4400%. To create content for marketing emails, you need as much data about your target audience as possible.
A product configurator can provide valuable information for the following marketing emails:
Promotional emails: Find out what customization features customers use the most, and then promote them in your next message.
New offer emails: Learn which customization options are the most appealing to your customers, and use this data to make new offers.
Retention emails: Find out which custom products appeal to your audience the most, and use this information to create an email that brings old customers back on board.
Abandoned cart emails: If the customer leaves a customized product in the cart, you can use data collected about previously abandoned purchases to create an appealing message that brings a person back.
Product configurators can even adjust prices in real time based on the customer's input. If a customer abandons a product when pricing changes, you can use this data to create a high-quality abandoned cart email with a better offer.
2. Write or Record How-To Guides
The concept of a product customizer app in an online store is still somewhat new to many consumers. The idea of designing their own products may be exciting but could also confuse your customers.
Many consumers abandon the customizing process simply because they don't know what to do next. A product customizer that integrates with Shopify, Magento, BigCommerce and other ecommerce platforms can provide information that pinpoints the stage where consumers abandon the design.
You can take advantage of this data to create how-to product design guides for self-serve product customization. They can be included:
In marketing emails
On customer support pages
On a product page
These how-to guides don't just educate your audience. When used with the right keywords, they can contribute to your SEO efforts.
3. Get Ideas for Blog Posts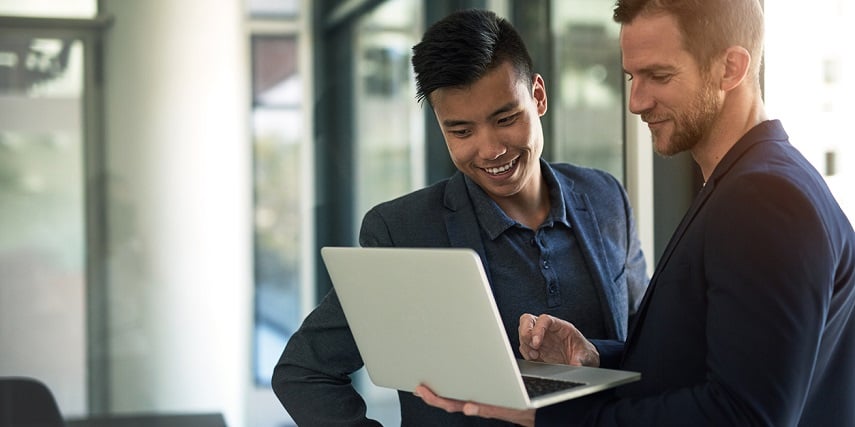 From brand awareness to lead nurturing, blog posts serve a variety of purposes for your sales and marketing campaigns. A product customizer can provide a variety of ideas for your blog section by sharing the following data:
The most popular product options your audience uses (e.g., "Top t-shirt trends in October")
Your audience's demographics (e.g., "Laptop functionality preferred by iOS users in college")
Buying trends (e.g., "Top sunglass shapes American women love")
Configuration challenges (e.g., "Why product configuration is easier than you think")
Besides improving your SEO efforts, blog posts can help you build authority, which can result in higher conversion rates.
4. Consider Podcasts
Podcasts are quickly gaining popularity. Almost 60% of American consumers ages 12 and older listen to podcasts.
Implementing this content format into your marketing strategy can help you reach a wider target audience and make a stronger emotional connection with your buyers.
Customizable products can provide you with a variety of ideas for your podcast episodes. The consumer trend data can drive high-quality content. Meanwhile, product configurators are an excellent place to start when talking about innovations in eCommerce.
These podcasts won't just be appealing to your consumers. They can draw partners and competitors, thus establishing you as an authority in your niche.
Click here to learn more about product customizers and their potential to improve your business.
5. Use Product Reviews
When a customer turns into a product designer, they are more likely to leave reviews about their experience. Each positive review is a great piece of marketing content. You can take advantage of it in:
Blogs
Guides
Marketing emails
Product descriptions
Homepage
And more
A smart approach to using product reviews can boost traffic to your webpage and also increase the number of conversions.
To encourage reviews, make sure they are easy for customers to leave. You can even consider templates and checkboxes that speed up the process.
6. Design Paid Ad Content
PPC ads can generate an impressive 200% ROI. Meanwhile, 50% of consumers who come to an online store through a paid ad are more likely to make a purchase than those who come from an organic link.
When customers configure products on your website, they provide valuable data that you can leverage when designing paid ads. The information you can use includes:
Demographics
Configuration preferences
Buying habits
All these pieces of data can help you create a targeted paid ad that catches your customer's attention in the right place and at the right time.
7. Customer Support Content
When it comes to smooth product configuration, your support team needs to be on call. Even if you have a great app and excellent how-to guides, customers may feel lost at different stages of the configuration process.
The product customizer can help you identify points where customers abandon customization. You can then use this information to create such support content as:
FAQ sections
A self-service knowledge base
Responses for chatbots
All this content can improve your sales process, reduce abandoned cart rates and serve as a foundation for SEO.
Take Full Advantage of Product Customizer Data
A product customizer isn't just a high-quality plugin that can increase your sales. This powerful tool can revamp your entire sales and marketing strategy.
By using the data collected from the product configurator, you can improve your content marketing campaign and enhance the experience for your customers.
At Threekit, we help you make the most out of your product customization tool. Contact us today to get started.