7 Ways to Get Attention With a BigCommerce Product Configurator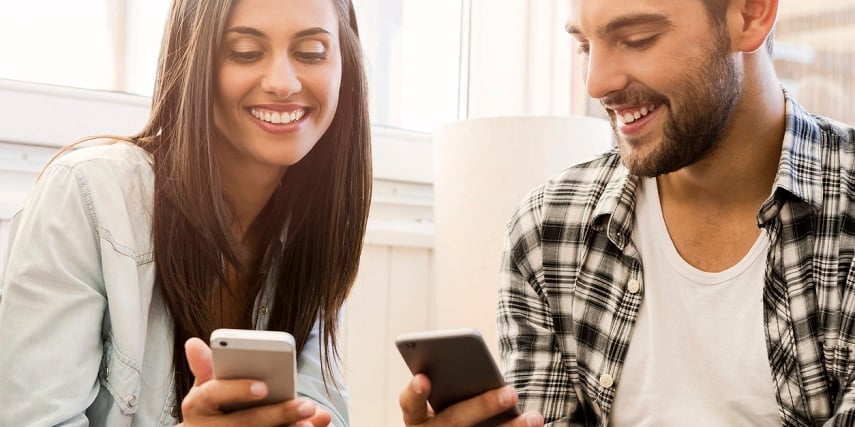 Your eCommerce store combines your amazing products with the functionality and user-friendly interface provided by BigCommerce. Still, you don't have the traffic you hoped for. See how a BigCommerce product configurator can help boost traffic and engagement.
7 Ways a BigCommerce Product Configurator Can Help Your Store and Products Get More Attention
Successful marketing is all about getting the attention of your customers. Your BigCommerce store provides you with a way to reach millions of customers, but the web is cluttered with thousands of eCommerce stores competing for the same attention.
What if there was a way you could:
Gain the attention of more customers?

Engage your existing customers?

Optimize your online store in a way that improves the customer user experience?
With a BigCommerce product configurator, you can accomplish all these things and more. Get ready to create advertisements that target your ideal customers and interact with potential customers without adding to your workload.
Still wondering if a product configurator will offer the changes you need? Consider these seven ways a BigCommerce product configurator can help you engage with customers.
1. Create engaging online ads
Your paid ads already have the capability to double your ROI on investment costs. But if your eCommerce website is a small business or one you're trying to grow, you'll want to maximize the power of your digital advertising campaign.
Your product configurator uses augmented reality to enable your shoppers to put your product in their space directly from your product pages. Adding the technology to your paid ads allows you to meet potential customers where they are. You can increase your conversion rates before customers even reach your site.
2. Offer customized products
When customers have a hand in creating their own products, they're 60% more likely to buy. Your BigCommerce product configurator gives your customers the power to customize products from templates you create.
Furthermore, the pricing changes are reflected in real time. So there's no sticker shock when a fully customized product reaches checkout.
Grab the attention of potential customers with ads that display your product customization options and illustrate the simple process.
Ready to enhance your BigCommerce website with Threekit's BigCommerce Configurator and drive more traffic to your online store? Click here to learn more about our revolutionary platform to get started right away!
If BigCommerce isn't your chosen eCommerce platform, you still have amazing options for product configuration that integrate with your online store. Threekit has options for Shopify, Magento, WooCommerce, Salesforce and all other popular eCommerce platforms.
3. Interact with potential customers on social media
Most consumers spend time on social media for interaction and entertainment.
Amazing visuals also have their place on social media. 93% of the most engaging posts on Facebook are images.
When your paid ads on social media appeal to your target customers and have configuration capabilities, shoppers have the capability to make purchases immediately.
When you have a configurator, even slow decision-makers are more likely to buy because they are continually engaging with your configurator and becoming more familiar with your products. If the same customer spends time considering the purchase and adding more customizations, you could win even more business in the process.
4. Turn your customers into brand ambassadors with an embedded gallery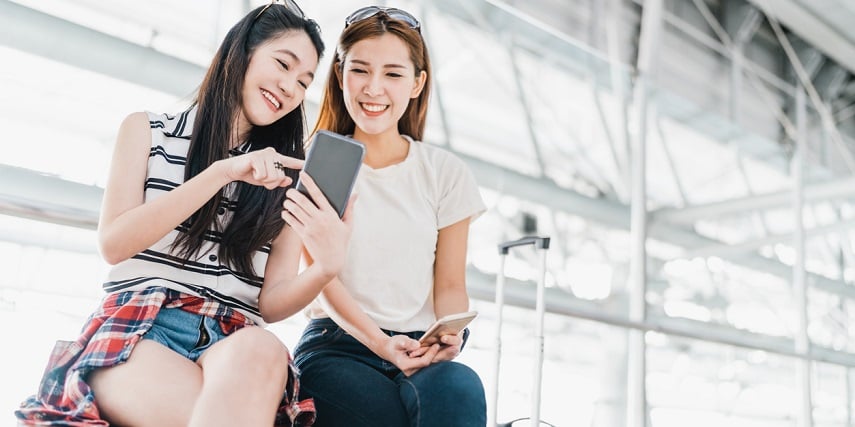 Your existing customers can share their joy about purchasing your customized products with positive reviews. But pictures can provide more benefits.
Allow your customers to share personalized products during or after the customization process with easy upload features and embedded galleries. Virtual try-on features make it easy for consumers to gather opinions from followers online.
Providing a way to upload these photos to a gallery will build interest around favorite products and improve consumer trust. Embedded galleries can often be added to social media accounts like Instagram or eCommerce websites.
5. Meet the business needs of B2B customers
While businesses were slower to adapt to eCommerce shopping than general consumers, they're picking up the pace. Today's B2B customers are typically millennials who prefer to research products online before making a purchase.
Providing these customers with informative ads and amazing visuals can make you a forerunner in the brand choice race.
Advertising with 3D visuals, AR and customization options will bring B2B customers to your online store. The ability to save and share personalized products allows B2B shoppers to gain approval from decision-makers.
Also, the ability to use 3D digital asset management to store product data as individual models, materials and textures to enable wide-scale repurposing is the crown jewel that will keep B2B clients coming back. This means you can create a specific product once, access it with ease and use it again and again.
Since businesses often need continuity to promote brand awareness, this is a winning feature to share with potential customers.
6. Use augmented reality to let customers try your products
Augmented reality allows customers to use mobile devices to virtually try out products. This means your customers can visualize your products in their space or even try on apparel directly from your website or paid advertisements.
The ability to try products before you buy provides customers with increased confidence in the purchase. In fact, 66% of customers say AR increases their confidence that they're buying the right product.
Threekit improves the AR experience by not just putting a product in shoppers' spaces; customers can even view their newly created customization this way. Because of the increased functionality, customers become more engaged and more likely to convert.
7. Improve SEO with enhanced product pages
Your BigCommerce product configurator is designed to enhance the user experience with an easy step-by-step customization experience.
Information hot spots embedded in your product pages enhance 3D models and enhanced visualizations without cluttering the pages with text. This text is available to offer detailed information shoppers may need.
Since this feature integrates with your product pages without added downloads or third-party apps, the added information provided by your configurator naturally enhances your SEO with keywords that your customers are already using.
A product configurator brings all the elements customers seek together with a streamlined platform that makes your job easier. Instead of falling behind technology, you can become a leading eCommerce site that grabs the attention of modern consumers.
Ready to get started and transform your BigCommerce website into a leading online store with Threekit's easy-to-use BigCommerce product configurator? Contact us today to learn everything you need to know.