6 Use Cases of Sales Configurator Software in Sales Enablement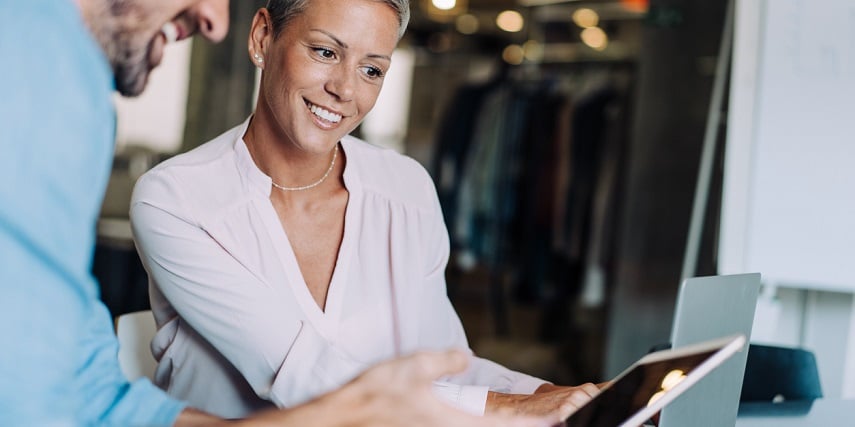 If you want to empower your sales teams with a tool that fuels their success, one of the best solutions is reliable sales configurator software. The right tool will give your sales staff the ability to get the best results with their efforts. They'll be able to:
Shorten the sales cycle

Impress customers and maximize income

Ensure you don't fall behind other innovative competitors
Want to learn more about how the ideal sales configurator software can benefit your business? The following are some specific advantages of these solutions.
1. Increased accuracy
One advantage of sales configurator software is ensuring customers get exactly what they want before ordering.
Sales staff and customers can work together to develop a product design that matches the customer's precise needs and wants. The customer can select specific options, and the configurator can put together a high-quality visual within minutes.
Additionally, rules that you have in place within your configurator can omit or gray out options that are incompatible with previous choices. This way, the customer knows what's possible, and the manufacturer doesn't risk producing a dysfunctional product.
In addition to increased design accuracy, businesses benefit from the minimized risk of error through the instant generation of accurate bills of materials. Manufacturers will know what materials they'll need and the process for manufacturing the end product.
This is particularly critical for complex products.
For example, a customer may want custom fitness equipment, in which case the customer may want to put together a machine with a certain number of plates, rack length and other components. A configure price quote (CPQ) solution would make it easy to optimize the design and ensure it's accurately interpreted from conception to manufacturing.
2. More efficient sales process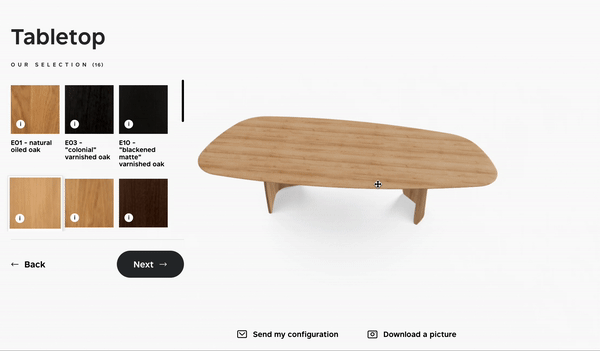 Another benefit of sales configurator software for manufacturers is the chance to accelerate the sales cycle. The right solution will help you achieve this in a couple of key ways.
The first way this software can speed up sales is to minimize the amount of time your salespeople waste. A reliable solution will make it easy to design a custom product in no time and instantly generate an accurate quote for the final product.
You'll also be able to maintain momentum during the sales process that keeps prospective customers engaged. In turn, you're less likely to lose customers because of lost attention and connection.
3. Shortened learning curve
When you implement the right sales configurator software for your business, all users will be able to intuitively configure and design a custom product. Even if a product includes many specifications and components, the perfect solution will be consistently easy to understand and use.
Sales staff will be able to easily pick up the solution as soon as you roll it out. Also, your customers won't likely wind up confused at any point during the configuration process.
If you make any updates to the software, including changes to various product options and upsells, sales staff will quickly learn about them and be able to incorporate them into the sales process.
4. Improved presentation
Sales configurator software enables you to create great-looking proposals and quotes to boost sales and keep people moving through the process.
Sales staff historically needed to develop templates for quotes and proposals. But custom software will make creating an appealing quote and proposal design even easier.
Customers will be able to see how much the final product will cost in a presentation that's impressive and further enhances your brand image.
5. In-depth analytics and actionable insights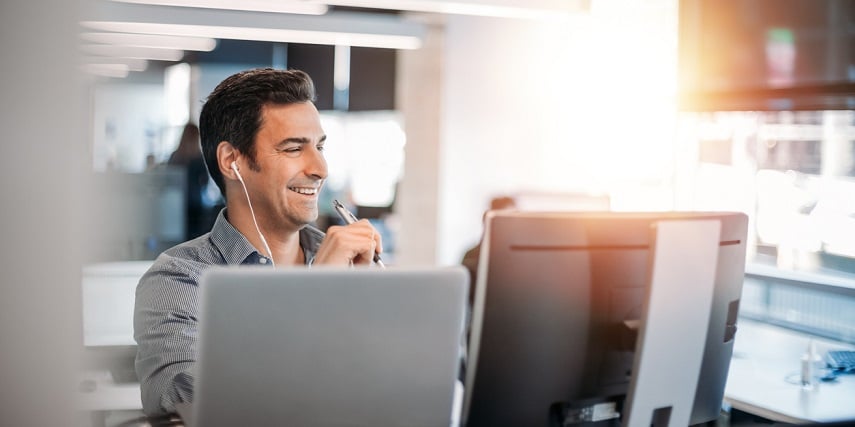 Sales configurator software can give you the data you need to identify weak areas in the sales process. An effective solution will be able to collect a wide range of data, including customer details, cart totals, approvals and many other integral pieces of information.
With all of the data you collect through your software, you can analyze it and gauge what's working and what needs work. For instance, you might find that certain products aren't selling the way you'd hoped, in which case you might want to change features, pricing or other elements.
6. Increased cost-effectiveness
CPQ solutions also help you increase your bottom line through a more efficient sales cycle, increased conversions and maximized sales. You'll also be able to avert the cost of detrimental errors and inaccuracies that might otherwise compromise your business.
Keep in mind that errors and other issues that could occur during the ordering and design process could come with myriad costs, including wasted materials and returns. Problems with orders could also leave your customers frustrated and unimpressed, resulting in lost business and a bad reputation.
Dependable sales configurator software will help you avoid these issues altogether. Ultimately, you'll have the chance to significantly boost revenue and reduce costs, allowing your business to flourish.
Find the sales configurator software that's right for your business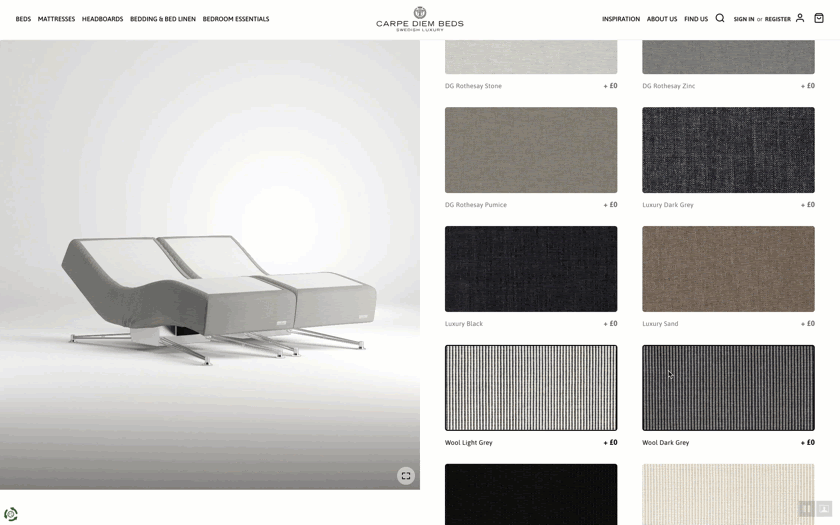 The benefits of sales configurator software are numerous. But to fully realize them, you must also locate the best software for your application.
Not every solution is equal or comes with the features you need.
With the help of Threekit, you'll be able to reap all the benefits of high-quality sales configurator software, from faster sales and reduced errors to far higher ROI.
Our solution can help your sales teams connect with customers using high-fidelity visuals that accurately represent your products. It's also highly intuitive and easy to learn for both your sales teams and customers, preventing any potential confusion during the sales process.
Not only do we offer a product configurator that uses full 3D visualizations, but we can also enable your sales teams to harness the power of augmented reality (AR) to showcase completed product designs.
This would allow users to view a full-scale virtual model of the end product and explore it in physical space. Subsequently, your visuals would eliminate doubt regarding what customers can expect to see with their orders.
If you would like to learn more about our sales configurator software and how it can elevate your sales capabilities, reach out to us today.