Considering 3D or AR? Here's What to Look For.
When any industry starts to take off, there will always be competitors who try to take their slice of the pie. When choosing any vendor for any purpose, work with vendors that have a good reputation for quality, years of experience, and the promise of expanding the horizons of the industry itself. With the advent of 3D visualization, many players have arisen to offer product configuration, system visualization, and augmented reality in eCommerce.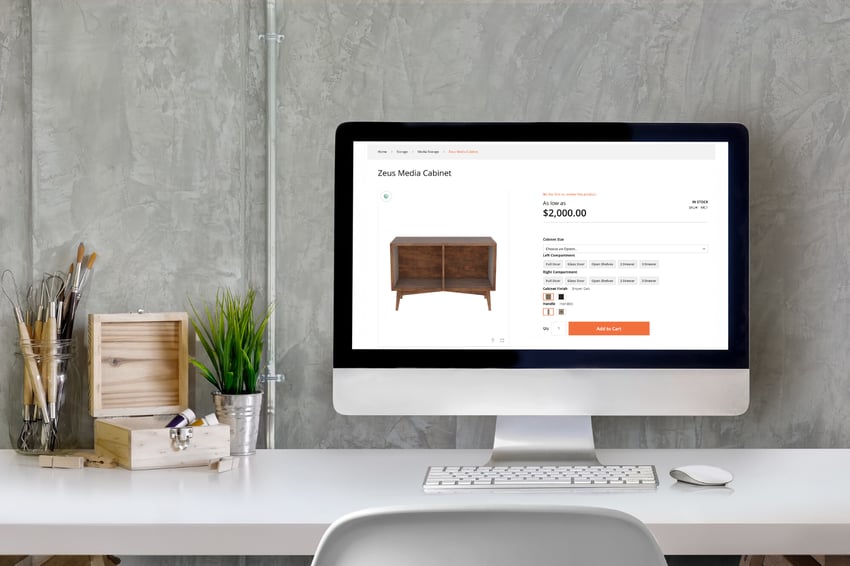 Since our founding in 2005, Threekit has provided users with the most immersive, helpful online product experience imaginable so that they can buy more of what they want. You're likely exploring the advantages of 3D product visualization for your business. Let's take a look at why choosing a reputable, innovative 3D product visualization provider is vital and how your business will grow and thrive with us.
When shopping a 3D or AR product solution, here are the top 6 factors to keep in mind.
1) Reputation is Everything
You've learned through the years that reputation matters. Word of mouth is the best advertising and bad reviews travel faster than good ones. You've learned that you have to give your best to every customer in order to be successful. For small businesses, good reviews can mean the difference between you being one of the neighbors or the place that just isn't going to make it. In the 3D product visualization market, a good reputation means the difference between being a leader and a follower. When choosing a 3D product visualization provider, choose a company with a reputation for excellence. Choose a company that has a reputation for:
The highest quality real-time renderings
3D standards compliance
Attention to detail
Having a reputation for unrivaled, pristine 3D rendering is important because it's how your customer sees your unrivaled, pristine product. When you always have the fallback of good product photography, 3D product configuration and virtual photography have to be picture perfect to perfectly represent your product.
---
"Give them quality. That is the best kind of advertising."
MILTON HERSHEY
---
When customers are shopping — whether it's for medical equipment, fashion, or furniture — offering clean, fast renderings can make or break the buying process. As an example, every 1 second delay in a contentful paint drops customer satisfaction levels by 10%. If your business is using a 3D product configuration provider that doesn't have the experience and expertise of Threekit, your business may lose significant sales and leads that would have been quick conversions. When customers are shopping, speed is important. Choosing a 3D product configurator that offers real-time renderings of even the most complex products is vital for your eComm success.
2) Ensure it's the Best 3D Visualization Available
You care about your product. Your 3D product visualization provider should too. At Threekit, we break boundaries to offer the most immersive shopping experience available for our customers. Your business needs a 3D product visualizer that not only works, but works perfectly. Your business works hard for every interested customer through your ad spend and organic marketing. Using anything but the best 3D product visualizer available wastes your time, energy, and money. Plus, every lead lost can cost your business' growth and future. With Threekit, your products are presented with the highest level of detail.
For branded products such as a Dewalt power tool or a John Deere tractor, representing products with the appropriate color, material, and finish is important for communicating the authenticity of your product to the customer. When color, materials and finish (aka: "CMF") aren't represented accurately, the shopper loses some of the confidence and trust that your brand has spent years trying to build. Free, knock-off 3D product configurators might show your product to the customer, but do they communicate the details of your product that are not only important for the product itself, but are important for your brand and reputation? With Threekit, the CMF that your design team spent years perfecting is represented with unrivaled, real-time quality.
3) Make Sure it Can Scale with You
Visuals sell. Choosing a 3D product visualizer that can not only display your product but offer the ability to create hundreds of visuals quickly gives a competitive advantage to your eCommerce business. With Threekit's Virtual Photographer, you can generate tens of thousands of photorealistic product images on demand.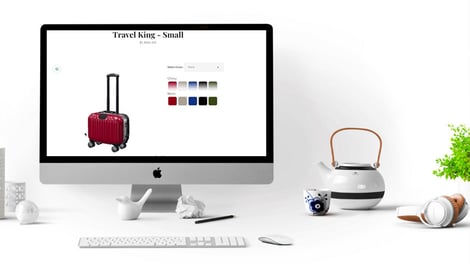 Virtual photography is superior to traditional product photography approaches because virtual photography can generate images of all of your available product customizations in parallel. This efficient approach can free up your enterprise's resources and offer uniform vantage points for all of your available product variations.
Your eCommerce storefront's 3D product configurator should empower your business to work efficiently at scale. Threekit's unified product visualization platform offers:
Built-in Materials Library
ERP Integration
View More Features in our Platform Overview →
As your product offerings expand and your ordering process becomes more personalized, grow with a 3D product visualization provider that can make managing your shopping experience easier. Threekit not only leads the 3D product configuration market, but continues to develop technologies that make 3D shopping more immersive and impactful.
4) Choose a Platform that Makes Things Easier
The ideal 3D visualization solution will streamline the management process for you and the buying process for the customer. Second-rate 3D visualization tools don't offer the unified experience management that Threekit's platform provides. Many tools require the manual loading of 3D files and separate inventory management. Threekit's platform provides a unified experience where your team can visually manage your products, quickly integrate with many eCommerce platforms while offering advanced analytics on how your configurator is performing on your website.
5) Choose a Platform that Plays Well with Others
There's tons of standalone 3D product visualization tools out there. Your business, though, probably uses several different platforms to manage your website, your inventory, your supply chain, and team collaboration. The 3D product visualizer that you choose to grow with should offer integrations with platforms that your team is already using, such as WooCommerce, Shopify, Salesforce, and Magento. Choosing a visualization platform that plays well with others gives your team the agility to update your product offerings quickly.
Augmented reality is the future of online shopping. Augmented reality gives your customers the ability to see what your product will look like in their environment. Whether it's a coffee pot on the kitchen counter or a coffee table in the living room, AR is a powerful tool for immersing the customer in the buying experience.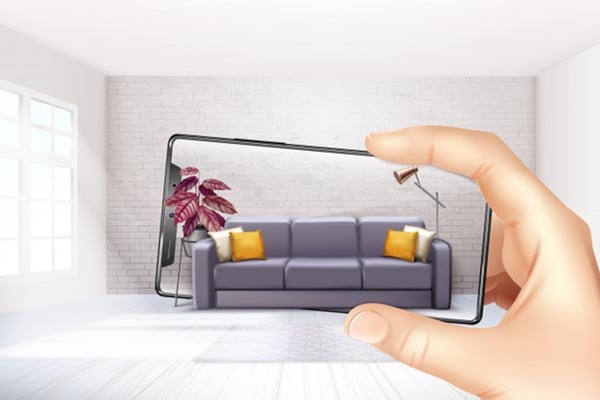 71% of customers say they would shop more often if retailers offered AR shopping. AR is making a big impact on the eCommerce scene and is going to raise the bar of the customer's expectations of the retail shopping experience. For businesses just getting their feet wet in 3D shopping, AR can be integrated seamlessly into your eCommerce storefront using Threekit's platform. With AR, you can bring your products to life and offer a true-to-life buying experience. Businesses that take advantage of all the benefits Threekit's AR has to offer are seeing higher customer satisfaction and a 40% increase in conversion rates.
AR has the unique benefit of clearly communicating with customers the details and proportions of your product. This sets the customer's expectations early on in the buying process. Businesses that use AR to help their customers browse and compare products are saving millions of dollars every year on supply chain costs and product returns.
The Choice is Yours
Choosing the right product visualization platform can help your business to grow and thrive with a new shopping medium. Choosing a partner that is not only able to empower your team with an innovative 3D platform, but also scale as your business continues to grow, can help your business to make informed, technology-driven decisions that enrich your customer experience.
There's tons of 3D product configuration tools out there, but there's only one with the reputation and expertise that can help your business get ahead of your competition through technology. Choosing a quality, high efficient 3D product visualization platform can give your team the edge and technology to propel your business into the future. With Threekit, your team can easily manage and generate high definition product visualizations, your customers can see and experience your products in an immersive and interactive way, and your business can see the returns that a reputable, trustworthy 3D visualization solution can help generate.