5 Ways Product Customization Boosts Customer Lifetime Value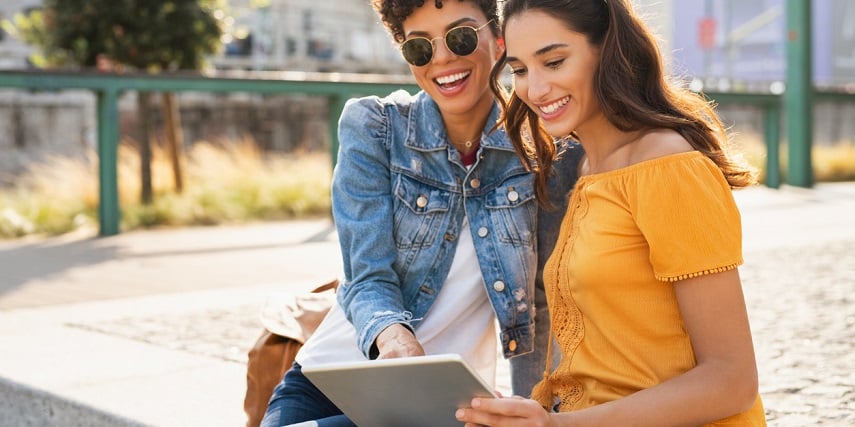 Customer loyalty is the heart and soul of a good business, and prioritizing customer lifetime value is the best way to ensure your favorite online shoppers keep coming back for products they can rely on. Product customization can help businesses improve customer lifetime value by creating products that are just right for each customer.
Most eCommerce retailers can grow their business in two key ways: attracting new customers and retaining existing customers. While many retailers focus on engagement, customer loyalty is often undervalued when it comes to driving revenue, building a brand and delivering a customer experience worth raving about on social media.
Product personalization shows online shoppers how much their favorite businesses appreciate them. Offering product customization enhances CLTV, or customer lifetime value.
What Is CLTV?
Think of customer lifetime value as the quantifiable worth of a customer over the entirety of their relationship with a business. If each individual sale adds to a customer's net worth, the overall value of a positive customer relationship is the gross worth of a shopper to an online store.
CLTV is typically calculated as the average customer value divisible by the average customer lifespan. But as you can imagine, many factors influence this metric.
Product customization impacts CLTV in a variety of ways. Learn more about how Threekit can help you deliver enhanced visual product customization to grow a positive CTLV value over time.
1. Improving CLTV for the eCommerce platform starts with product customization
Online retailers know their shoppers are so much more than another purchase order number. Each customer is important.
Offering product customization is one of the best ways to make sure your customers know their value.
Standard product catalogs aren't enough to keep online shoppers coming back. If eCommerce retailers want to increase customer lifetime value and rise above mass production competitors like Amazon, then they need to personalize their product catalogs.
Mass customization outweighs mass production, even when product personalization may cost more than sites like Amazon. A recent Deloitte study found that "1 in 4 consumers are willing to pay more to receive a personalized product or service."
Also, the study continues, "In some categories, more than 50 percent of consumers expressed interest in purchasing customized products or services."
Create a more personable relationship with shoppers
Prioritize their needs with exclusive product

functionality
Keep customers coming back for a unique, one-of-a-kind customer experience
2. How product customization streamlines processes
A seamless customer experience is, of course, the best way to increase customer satisfaction.
But many online retailers are not aware of how product customization can streamline processes. Not only does a unique template provide enhanced visual product customization that can be displayed across platforms (including IOS and Android devices), but Threekit's unique product configuration add-on synchronizes pricing.
This means customers don't need to wait around for a quote. Custom products offer transparent pricing that can be augmented in real time as changes are made. Online shoppers will enjoy the speedy checkout process.
In addition, product customization provides customers with a digital library of their own exclusive product options. User data and preferences are stored for future reorders, thus increasing a store's likely customer lifetime value.
3. Leverage customized products to improve customer communication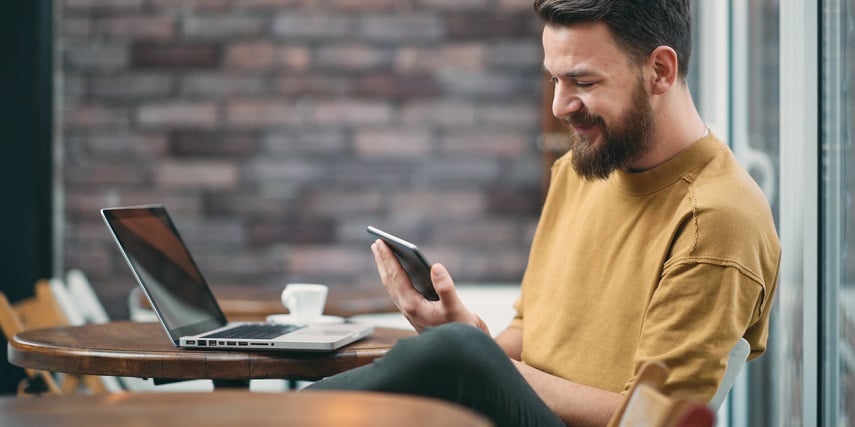 As stated by Forbes, customer retention is the key to long-term business growth; 80% of future profits come from 20% of your existing customers. So hold onto those shoppers and prioritize customer loyalty in your online store!
Ongoing communication is key to retaining customers. Luckily, product customization starts an ongoing conversation between online retailers and their target customers.
Usually, when a customer makes a one-time purchase, the relationship between buyer and vendor ends after checkout. With product personalization, retailers have the unique opportunity to engage in a conversation with their shoppers.
Threekit's product customization software automates many processes on the backend to prompt eCommerce retailers on when to:
Send a follow-up email
Trigger an inventory restock notice
Send a thank-you note to their favorite shoppers
Keep the discussion going and improve customer lifetime value by leveraging product customization for your store.
Click here to learn more about the benefits of product customization.
4. Create brand recognition through increased social media presence
Personalize the shopping experience to create unique items worth sharing on social media. The crisp, 3D images generated by Threekit's product configurator are easily shared on Instagram, Facebook, LinkedIn and more.
This generates more customer reviews, which then builds customer loyalty and brand recognition.
To improve CLTV, eCommerce platform vendors want to create the same brand recognition as Etsy or Shopify. This comes from customer satisfaction and social media presence.
Who doesn't like to show off their own unique product creations? Product customization is key to growing your brand and growing your anchor customers.
5. Flexibility = customer satisfaction
Today's online shoppers don't fit into a set mold. So eCommerce vendors can expect a broad range of age groups, lifestyles and demographics to browse their product page, each looking for highly specific products within their ideal budget.
The best way to ensure your inventory can meet all of your customers' needs is through the flexibility of product customization.
Customizable products put shoppers in the driver's seat. Customers can then shape all aspects of the eCommerce platform to suit their experience.
This includes add-on filters for pricing, exclusive product features and product configuration tailored to each individual shopper. A few of the key features of a 3D product template include color options, materials, textures and personal touches like names, embroidery and designs.
Vendors may think product customization just sounds great for their shoppers. But personalized products also provide flexibility on the vendor side.
Product customization is a great way to increase upsells at an online store. Customers can add features directly from the product configurator template, bundle deals and create their own unique product packages — all in one simple, automated process with no sales team involved.
This creates a source of passive upsell income and improves CLTV.
Contact us to learn more about what enhanced product customization can do for your business plan and test out a product configurator today.