5 Ways AR for eCommerce Can Increase First-Time Customer Confidence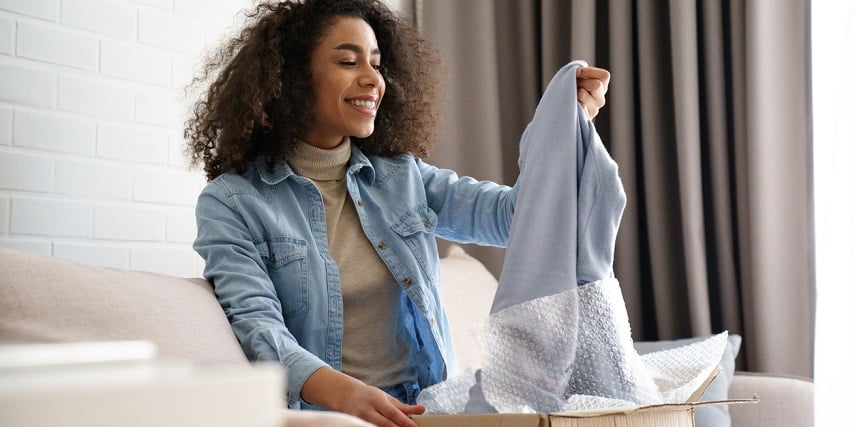 Among many other new technologies, consumers and advertisers alike are taking advantage of augmented reality. While AR is popularly used in games such as Pokémon GO and other entertainment applications, it's also invaluable to retailers. This is because AR for eCommerce gives shoppers a whole new way to try products before making a purchase, instilling more confidence in their buying decision. As a result, retailers can see a significant increase in sales as customers feel better about buying their products.
A growing number of brands from IKEA to Amazon are using AR apps for physical and online stores. If you're not using AR, you're missing out on one of the most lucrative opportunities available to you. The following are some of the key ways you can use AR to increase customer confidence for first-time customers and boost sales.
1. Appeal to a Growing Number of AR Users
As AR technology continues to develop, more consumers are using it while shopping, according to these recent AR statistics. In fact, around 32% of shoppers used AR in 2020, which directed their focus to products' selling points and increased engagement with businesses. If you want to establish a stronger connection with your customers, AR is the key.
In addition to enabling businesses to engage with consumers, AR is also crucial for increasing customer satisfaction. 73% of mobile AR users have reported experiencing high satisfaction levels when shopping with this technology.
In short, if your businesses are engaging more consistently with customers and they're happier as a result, you're likely to secure more sales. AR can help you achieve this with ease.
2. Communicate the Look and Feel of Your Products
One of the main benefits of AR for eCommerce is that it gives customers an accurate understanding of how products look and feel. Using an iOS or Android AR app, mobile users can project products in the real world. They'll get a clear idea of what the product will look like before buying it. Using realistic 3D models, customers can see how a new couch would fit into their living room. Alternatively, they can "try on" a piece of jewelry and see how it would appear in different lighting settings.
One company that understands the value of accurate product representation is IKEA. The company released its IKEA Place app to give customers the ability to view 3D furniture models in real-time. Customers can instantly change customization options to see how different colors and materials look. This can leave them happier with the final product.
If you can effectively communicate what your products will be like once the customer buys them, it will be easier to meet or even exceed their expectations. Subsequently, customers will be happier with their purchases in the long term, reducing returns and logistics expenses.
3. Properly Integrate AR Into the eCommerce Experience
Only around 1% of retailers are using AR for their eCommerce stores or physical stores. One of the reasons this number is so low is because 52% of retailers aren't adequately prepared to integrate an AR solution. There are certain steps that businesses need to take to implement AR and integrate it into their eCommerce sites. These steps include 3D modeling, photogrammetry, and virtual photography. All of these can be a challenge for people who are inexperienced with them.
If you want to get the most from your augmented reality experience, it's best to work with an experienced and resourceful partner that can help with integration. If your partner has the right tools and technology, you'll be able to benefit from a solution that accurately and thoroughly digitizes your products with photorealistic 3D images.
To learn more about how a good partner can help you integrate AR for eCommerce, click here.
4. Offer an In-Store AR Experience
For a truly immersive experience, more and more businesses are also bringing AR into their physical stores. A store experience with AR can help potential customers get an even better feel for products that are physically present. For example, some stores use AR apps to project additional information about products in the retail space. Other businesses enable customers to view product pairings or scroll through shopping lists with the help of AR.
AR can replicate the in-store experience online. But augmented reality features in your store could further enrich the physical shopping experience, too. This means that AR is far from relegated to exclusively eCommerce brands. Any retailer can use AR to improve the buying experience and increase customer satisfaction.
5. Make the Buying Experience More Convenient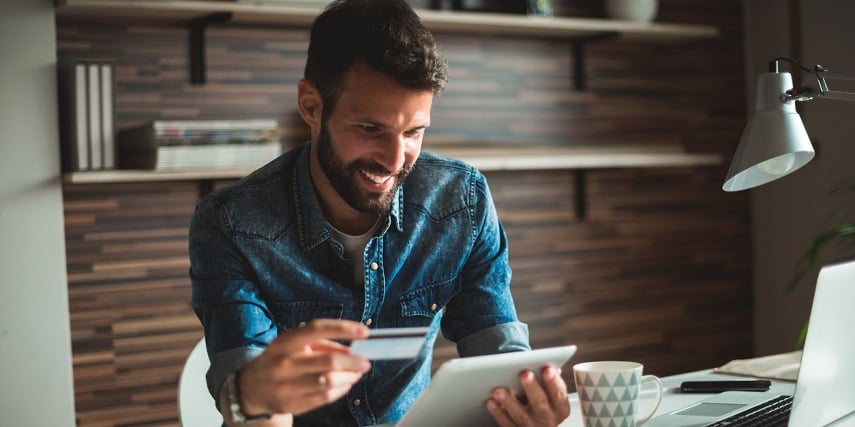 With the help of AR, you can actually encourage customers to spend more on your business. In today's online markets, 40% of consumers state that they're willing to pay more for products they can customize with AR.
Increased convenience also means more overall sales. If people can easily see what products will look like and how they'll cost in a virtual "try before you buy" experience, you'll effectively get fewer people to abandon their shopping cart. Accurate visualizations of your products will eliminate any doubt as to whether a product is right for a particular customer. This will encourage them to complete the checkout process.
Whether you offer an AR experience on a Shopify store or another platform, AR can be the key to making the shopping experience more convenient than ever for new online customers.
Implement AR for eCommerce to Boost Customer Satisfaction
To make your customers feel more confident in their purchases and happier overall, AR is an integral asset. Businesses of any size, from startups to large corporations, can use this technology to their advantage. AR for eCommerce will empower both your customers and sales teams, which will lead to increased sales and customer loyalty. If you want to build your brand and stand apart in the eCommerce industry, you'll go a long way if you can integrate AR technology with the help of a reliable partner.
If you would like to learn more about how AR can help your business thrive, get in touch with Threekit today, and we'll discuss your needs.