5 Must-Have Features in a B2C Product Configuration Tool
If you're looking for a way to impress your customers in a business-to-consumer vertical, a product configuration tool can be the key to giving your customers the perfect online buying experience. However, not all B2C product configurators are the same—you must find the ideal tool with the right features.
To help you find the best solution to integrate into your online store and sales teams, the following are some must-have features to look for in a product configuration tool.
1. Fully 3D product visuals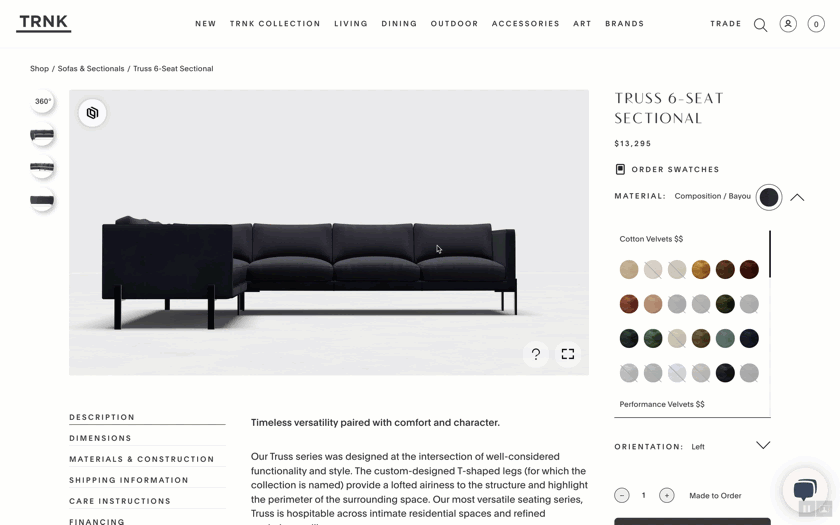 Many product configurators still rely on high-quality 2D product photos to showcase products. But these images are limited and aren't nearly as dynamic as they should be.
If you really want to make the most of your product photography, use a product configuration tool with 3D visualization capabilities.
A 3D product configurator can take your product photos to the next level by allowing customers to explore in-depth images that best represent your products. Using the configurator, customers can:
Rotate images

Zoom in and zoom out

Look closely at every detail of their customized products
3D visuals can also update in real time as customers select different options, such as colors and features. These visual capabilities will help remove doubt regarding what the end product will look like.
That boost in confidence can convince more people to commit to a purchase.
2. A configure, price, quote (CPQ) feature
Another element to look for in your product configuration tool is a configure, price, quote (CPQ) feature. This will update the pricing for your products as customers choose various options.
With the help of CPQ capabilities, customers will clearly see the product's final price before they ever get to the checkout page. This helps eliminate any unpleasant surprises your customers might otherwise encounter when they're about to complete their orders.
Another advantage of a CPQ feature is the ability of your sales team to quote customers on the spot. For instance, if you have a sales rep in your physical store, they can work with customers to build a custom order and provide them with a quote right away for a faster sales cycle.
3. Augmented reality capabilities
To complement your product configuration tool's 3D visualizations, consider using a solution that offers an augmented reality (AR) feature.
AR, like virtual reality, is all about blending the real and virtual worlds to fully immerse users. But while virtual reality transports users into another world, AR brings the virtual world into the real one.
Using AR, your customers can view detailed 3D models of custom products in a physical setting via their mobile devices, including smartphones and tablets. These images would sit in place, allowing users to walk around and explore the product.
Essentially, they can virtually try out the product before buying it.
There are plenty of B2C applications that can benefit from the use of AR. For example, furniture companies can allow customers to see how custom furniture pieces would look in their homes before buying. Also, clothing companies can enable virtual try-ons; this allows shoppers to see how everything from shoes to shirts and hats would look.
In the process, customers don't need to visit a physical retail outlet to gauge the quality of a product before purchasing. An AR capability is also likely to show prospective customers how committed you are to optimizing the customer experience, which will likely build more trust and lead to more sales.
4. Guided configuration for custom products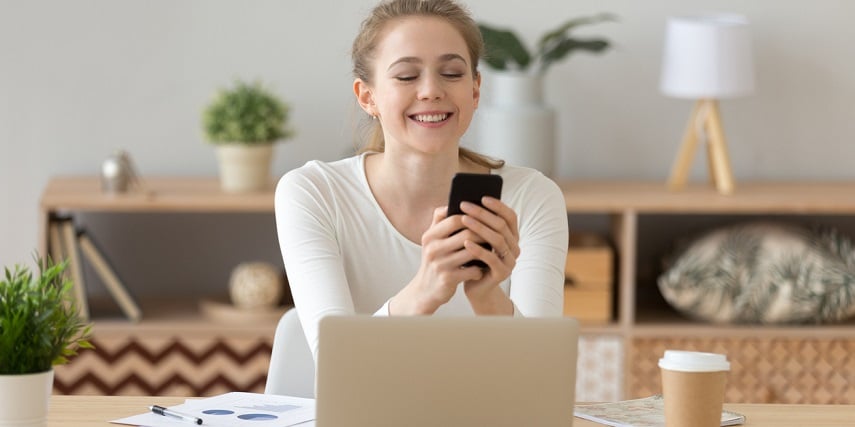 Some complex products have many customizable options and configurations, but not every feature or specification will be compatible. Customers may also not be aware of which features aren't compatible with each other based on previous selections, potentially leading the customer to create a non-functioning final product.
To help keep customers on the right track during the configuration process, you can use a product configuration tool with a guided configuration process. This would enable you to set specific rules that ensure all features work together when developing a custom product.
This feature is particularly useful for automotive products, technology and electronics and other products with many parts and specs.
For instance, you might want to develop a guided configuration process for drones. These products feature many elements, such as motors, GPS systems, electronic speed controllers and propellers, among others.
However, some components may not work with each other, particularly if they add too much weight to the drone and it's unable to fly properly.
Having a guided process will gray out or omit certain options based on previous selections. This can help keep customers from making the wrong choices. You can also include information that educates customers during the configuration process, helping them understand even more about your offerings.
5. Automatic generation of bills of materials
To streamline the order fulfillment process and maximize accuracy during manufacturing, your product configuration tool should generate bills of materials (BOMs) for every product when customers complete orders. This will give you an exact idea of what the order will require and simplify order fulfillment.
Based on the BOMs your configurator automatically creates, you can determine precisely how much the product will cost. Your team will also get the details to complete the order correctly the first time.
Find the right product configuration tool for B2C applications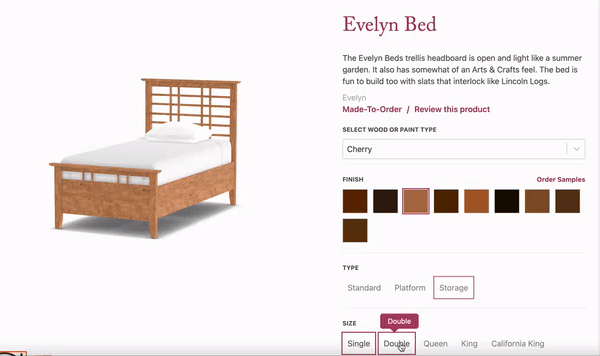 If you're in the B2C industry and need a dependable product configuration tool to improve the customer experience and boost sales, consider implementing Threekit's all-in-one solution. Threekit can provide you with a comprehensive configuration platform that gives you everything you need to impress customers and keep them coming back.
Our tool harnesses the power of high-quality 3D visualization, augmented reality and more to fully equip your business. We're here to help you develop an online eCommerce experience that keeps you ahead of competitors and yields the best possible results.
To learn more about our complete product configuration solution and all it has to offer, get in touch with us today. We'll connect you with one of our representatives.