Showcase These 5 Custom Jewelry Options With a 360 Degree Photo Viewer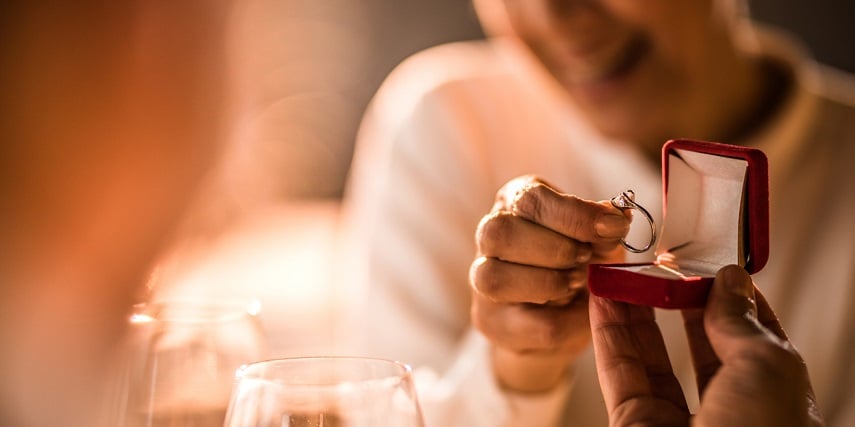 When someone buys a piece of jewelry, they want it to be special each and every time. It goes beyond being a gift — it holds some sort of sentimental value to the person receiving it. A 360 degree photo viewer using augmented reality is one of the best tools to ensure the purchaser builds something that matches exactly what they want.
That's why many often partner with a vendor to build their own custom jewelry. This helps ensure the jewelry has meaning and significance tailored to exactly what the purchaser wants.
Enabling customers to create and examine their own customized creations, a 360 degree photo viewer provides an in-depth, 3D preview of a piece of custom jewelry via your eCommerce store. But what exact features will you offer for custom jewelry while they're using the 360 degree photo viewer?
Here are five custom jewelry features shoppers love that you can showcase with a 360 degree photo viewer:
1. What Metal Is the Jewelry Made From?
One of a piece of custom jewelry's most important features is the metal it's made out of. It could be gold, platinum, titanium, or tungsten.
Whatever the base metal, the customer will want to take what amounts to a "virtual tour" of the piece by seeing how the metal looks as they design it online. So offer them stunning, photorealistic 360-degree images of each variation.
The type of metal making up the piece of jewelry will greatly impact its look and feel. Your customers will want to get a good understanding of that before they buy. With a 360 degree photo viewer, they can see how the metal will look before they make the purchase.
Whether customers come to your online store via a laptop or mobile device with iOS or Android, you'll want them to see the clearest high-resolution pictures possible.
2. What Is the Shape?
Jewelry can come in many shapes and sizes. A necklace is usually an oval, while a ring is closer to a perfect circle. Earrings can be more flexible, coming in a variety of shapes.
With a custom design store, your audience may have the ability to use non-conventional shapes when designing their own jewelry. If so, they'll want to see how these shapes will look on the gift they're designing before they make the final purchase.
A 360 degree photo viewer provides them with a look at the shape as they're customizing it. This is especially helpful if they're using a shape you may not usually see on a specific type of jewelry.
For example, let's say they're building a ring with a rectangular or square-shaped pendant included on top of it. This differs from what most rings usually look like. So they'll want to be able to visually affirm their choice with 360-degree views.
Click here to learn more about how you can add a 360 degree photo viewer to your site without typing a single line of Javascript or HTML.
3. What Gemstones Are Included?
A perfectly placed gemstone can do more than just tie a piece of jewelry together. It can also carry emotional significance to the wearer (and to the giver). An example of this would be jewelry that includes a person's birthstone.
Your customers may already know what kind of gemstone they want to include in their jewelry. But letting them view a full-screen preview with panoramic images will help them see just how great it will look.
They'll want to see the shimmering sparkles and rich, bold colors of their preferred stones. With a 360 degree photo viewer, you give them the ability to do just that. Being able to see it in a crystal-clear image will only solidify their decision to buy from you.
If they're on the fence about what kind of gemstone to pair with the rest of the piece, viewing panoramic photos in their web browser before buying will help them make that determination. 360 degree video gives shoppers an even deeper understanding of their creation.
4. What Is the Style of the Piece?
Your customers have a variety of styles they may want to implement into their custom jewelry. Maybe they want a traditional pendant, or maybe they're looking for a more ornamental, filigreed piece.
No matter their style preferences, having the ability to embed features of their dream jewelry on a base model will help them visualize exactly what they want. Using a panorama viewer, they can get a close-up view of the style and see how it works with the other elements, like the jewelry's shape, the metals, and the colors of any gemstones used.
This will vary depending on the style of jewelry your customers are designing. But there's room for experimentation with pretty much any piece. Earrings, rings, or necklaces all have room for creativity and innovation, and a 360 degree photo viewer helps your customers tweak the style to their personal needs.
5. What Does It Look Like From All Angles?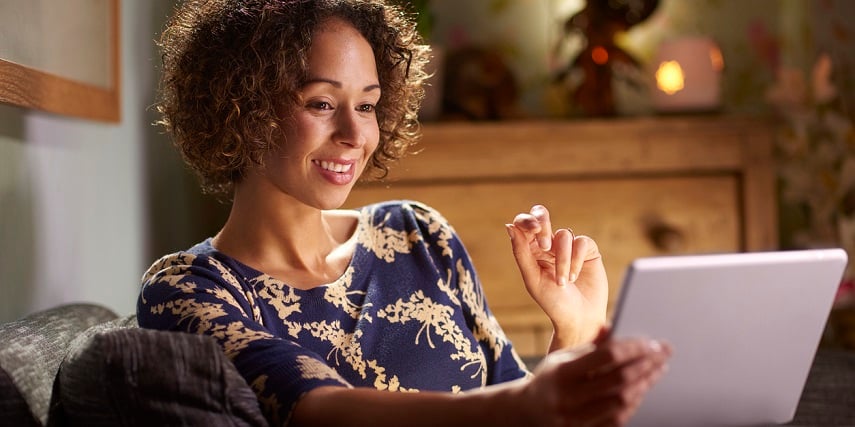 When you're designing a piece of jewelry, having a static, 2D image isn't enough to give you a real feel for its appearance. Virtual reality or augmented reality really bring designs to life.
A 360 degree photo viewer empowers your customers with spherical panoramas. The viewer enables website visitors to rotate the image, providing a more accurate 3D perception of the piece.
The right eCommerce custom jewelry designer will customize images that look clear on any screen. Our 3D product configurator and viewing tools create immersive images that work across iPhones, laptop browsers like Google Chrome and Firefox, or your store's mobile app. Embedding a configurator right on your product pages helps answer many of your shopper's questions throughout the buyer's journey.
Giving your customer a sense of perspective arms them with more information as they make their decision about what to buy and how they want their piece to look.
Think of how powerful 360-degree viewer plugins and integrations are from a customer service standpoint. Having multiple images of their newly designed custom jewelry is fine. But it isn't as accurate as letting them have a 360-degree view of the piece. An image viewer delivers a comprehensive, holistic view of your customer's jewelry and creates a persuasive sense of ownership.
Interested in discovering more about how having a 360 degree photo viewer can help your custom jewelry store delight its customers? Let us hear from you. For more on how Threekit can help improve your online store's user experience, reach out to us today.